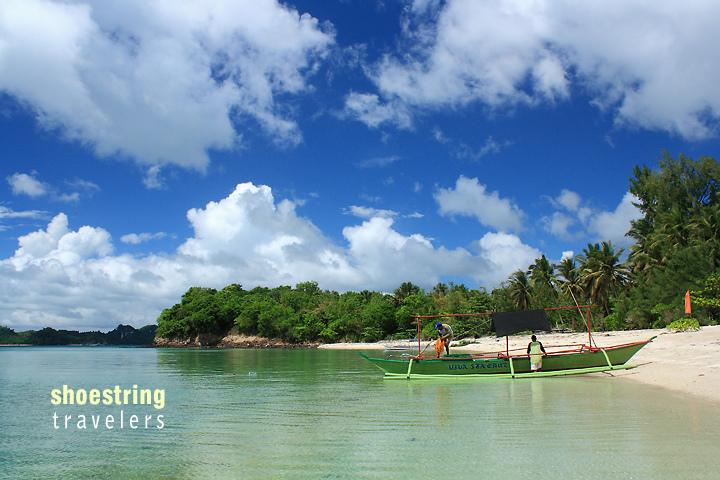 White beaches are common in the province of Quezon, especially in Padre Burgos where there are three white beaches, namely Borawan (a combination of Boracay and Palawan), Puting Buhangin (tagalog for white beach) and Dampalitan, a simple creamy white beach which boasts a long stretch of shoreline and perfect for visitors on a budget because they can just set up a camp before discovering the other islands around.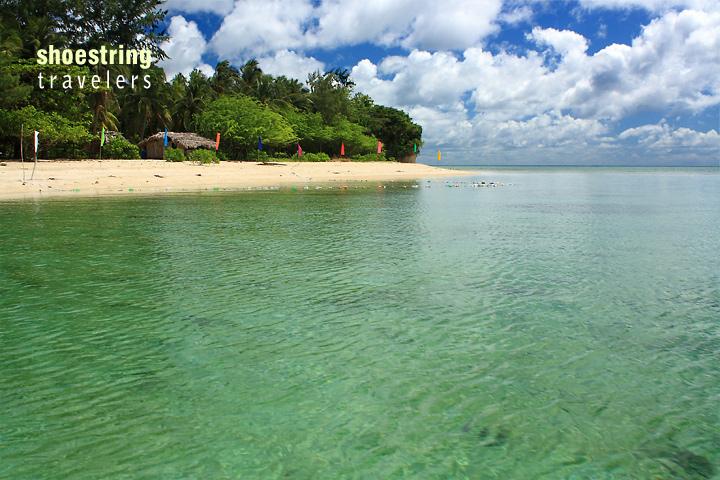 Dampalitan's shore is not perfect as the other beaches, but it offers a peaceful retreat. Certainly visitors will enjoy the area, where they can swim free and snorkel around. One can also walk around the island and explore the cove lined with mangrove trees over the right of the main beach.
Visitors can set up a camp and stay overnight in the beach. They can also tour other beaches like Borawan and Puting Buhangin by renting a boat that will take them there. Take note that there is a P30 entrance fee when staying in Dampalitan.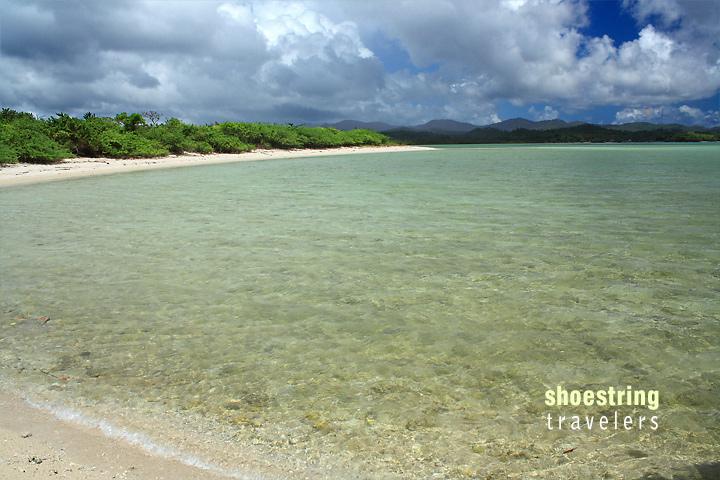 How to get there (From Manila):

Tourists can visit Dampalitan Beach by riding a bus going to Lucena City. It is a three hour bus ride. Make sure to get off at Lucena Grand Terminal and from there, take another bus going to Unisan. The travel time going to Unisan is one hour and thirty minutes. Tell the driver to drop you off at QCRB Bank, from there take a tricycle leaving to Aplaya. Just tell the driver that you want to go to Dampalitan.

You can rent a boat in Aplaya. These boats are able to take you on an island-hopping tour.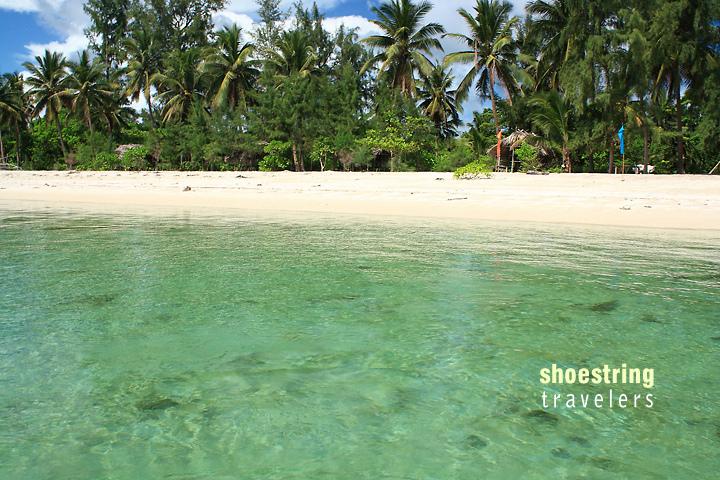 Where to stay:
There are two resorts in Padre Burgos, the Tamarind Tree Resort and Villa Anita. The Tamarind Resort is a private beach resort situated along Laguimanoc Bay in Padre Burgos, Quezon province, Philippines. The resort offers guests simple amenities and fantastic views. Dampalitan Beach is just a 10-15 minute boat ride.
Meanwhile, Villa Anita is situated at Barangay Cabuyao, Padre Burgos. It's beside the national highway and ten minutes further from Padre Burgos' town proper. The resort offers cheap accommodations which include breakfast.
Rating:
0 people rated this.