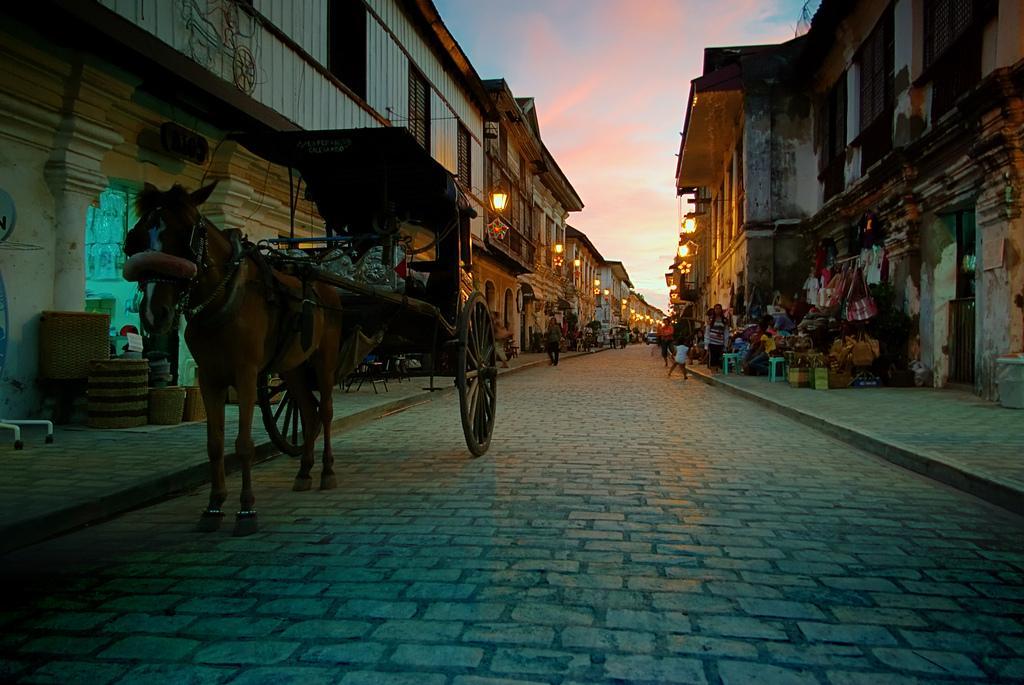 You haven't officially been to Vigan if you did not walk along Calle Crisologo, the centerpiece of the Vigan Heritage Site in Ilocos Sur. Well-preserved ancestral homes line up the four blocks of a cobblestoned street. This particular avenue is a stark comparison against the now-commercialized Vigan town proper. It can transport you back in time even without the need of a time machine.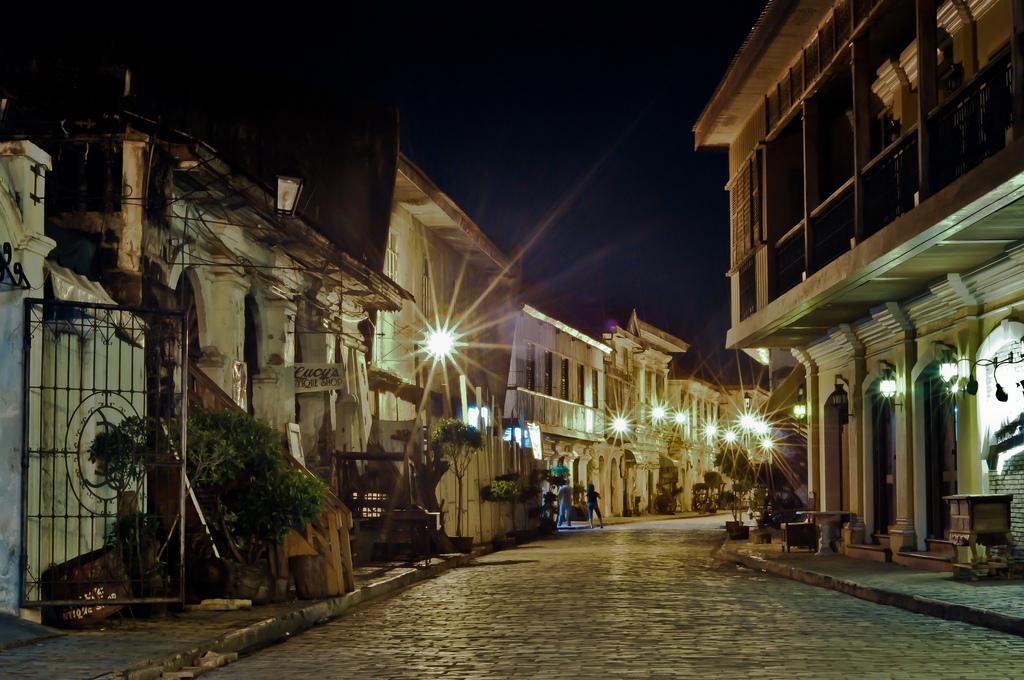 Based on my personal experience of visiting the place, here's a list of things to do while in Calle Crisologo:
1. Learn about the place's history.
This famous street brings a new definition to the word "history," which for many of us means an extremely dull and boring subject. The Spanish colonial past of the place is very colorful and it will surely interest you into knowing more about its history.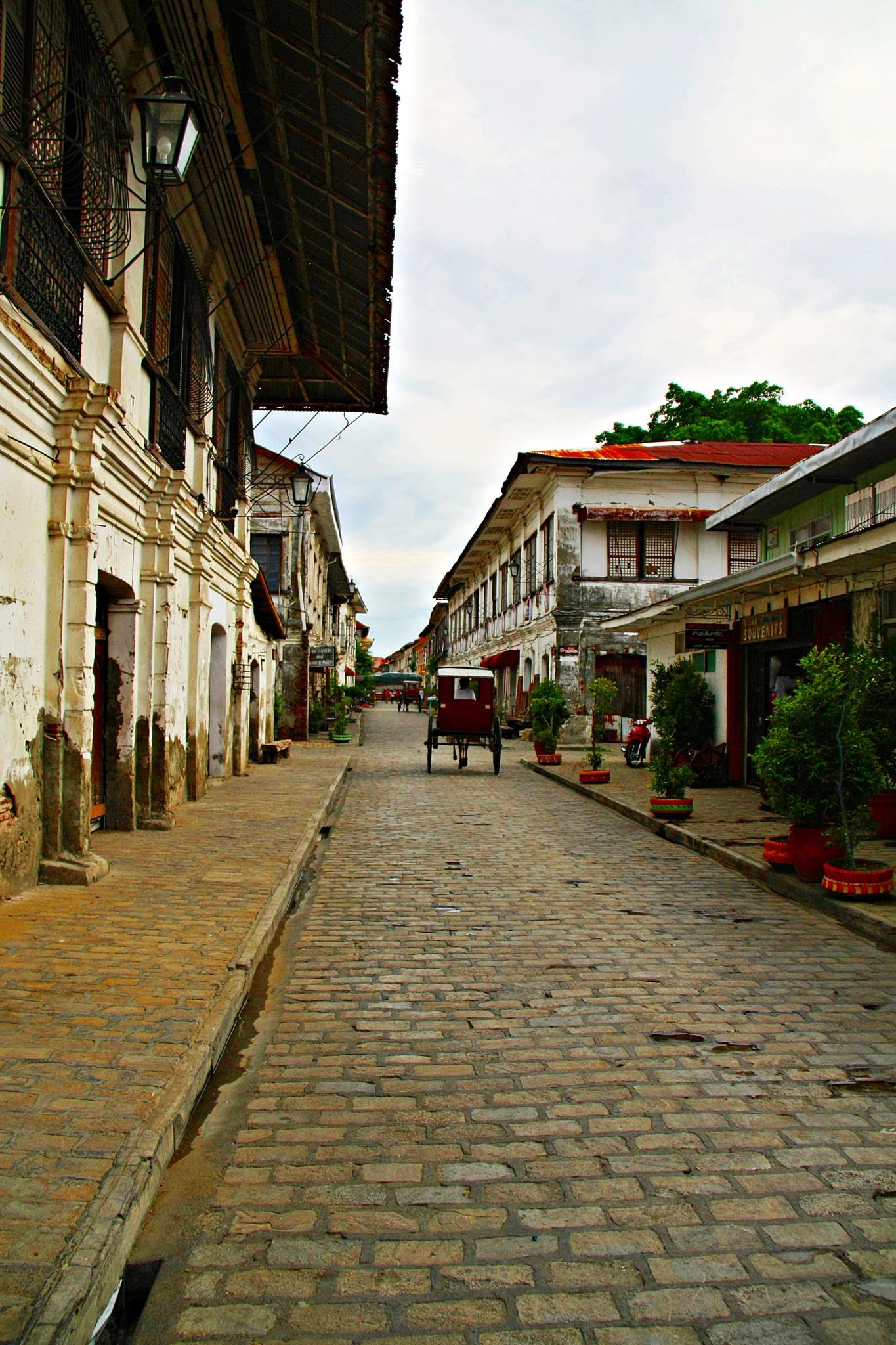 The ancestral houses built on this village are properties of Filipino-Chinese traders during the Spanish Era. They became prominent in buying and selling abel cloth, tobacco, gold, and other merchandise to local and foreign merchants.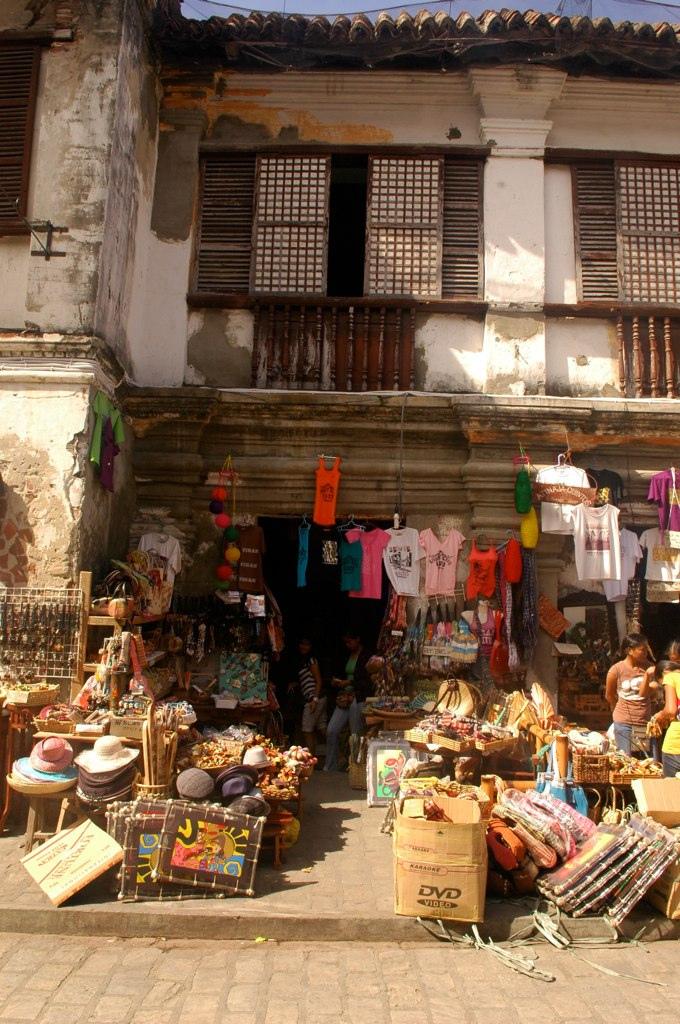 If you're curious about who the street was named after, Mena Pecson Crisologo is among the most respected sons of the Ilocos region. He wrote Mining wenno Ayat ti Kararwa, which many compare to Jose Rizal's Noli Me Tangere; an Ilocano translation of Don Quixote entitled Don Calixtofaro de la Kota Caballero de la Luna; and a zarzuela entitled Codigo Municipal.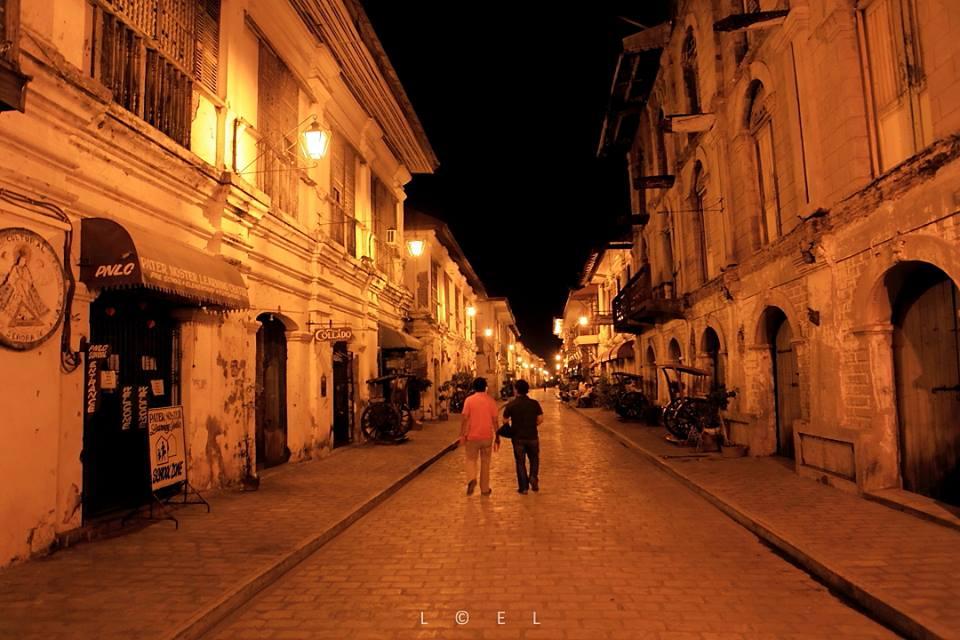 Hearing Vigan's history from local residents is absolutely more fascinating than reading it here. So, I suggest you ask some Ilocano natives about it and you might also learn a few local legends from them.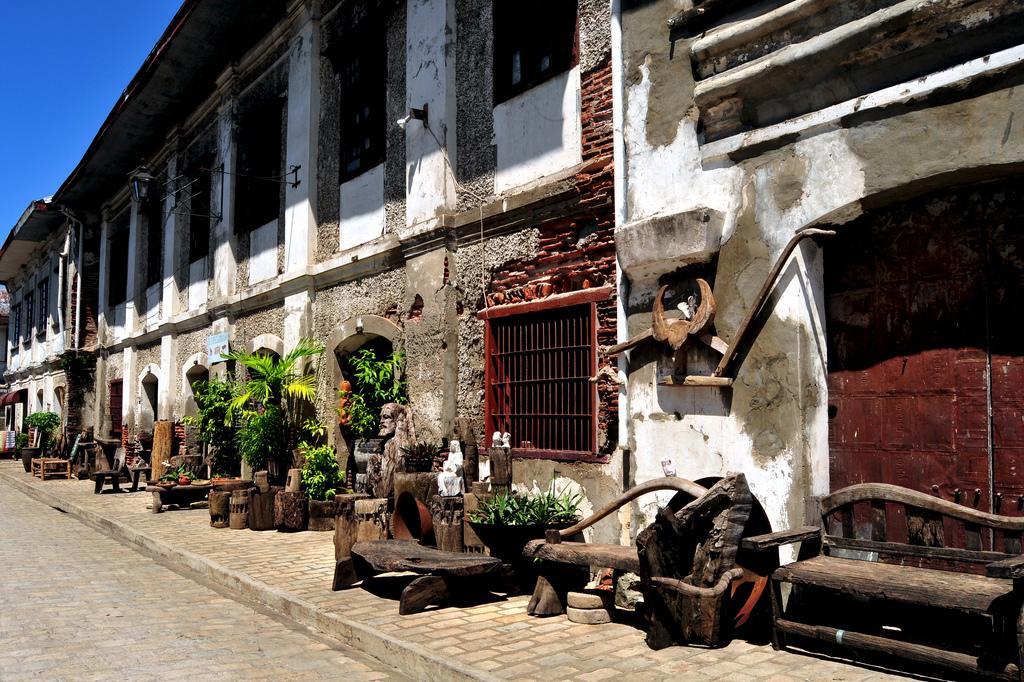 2. Study the architecture of the houses.
Hispanic houses in the Philippines are called "bahay na bato," which literally means stone houses. These old residences constructed in the mestizo district of Vigan, where Calle Crisologo is situated, are mostly two-storey high – the first floor is made of stone while the second floor is made of wood. This architectural style was done to house a calesa or horse-drawn carriage in the first floor while the main residence area was in the upper floor. Aside from a garage, the ground level was also used as a bodega or storeroom, or as a commercial shop.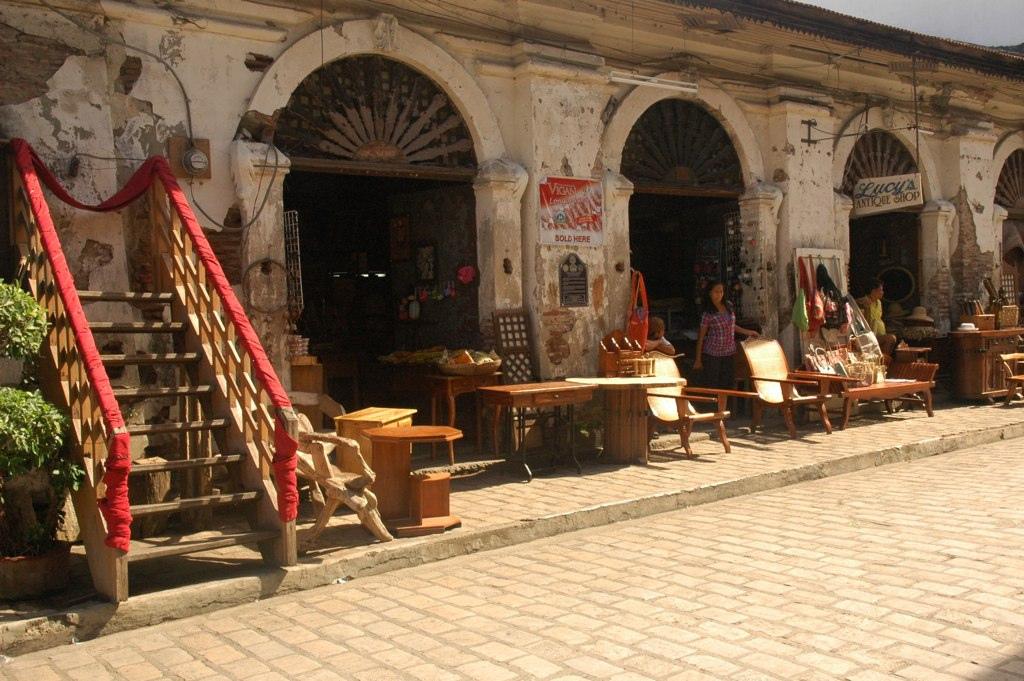 Most of the houses now have galvanized iron roofs, but some are still able to maintain their red-tiled roofs. They also have thick brick walls and huge entrances. Take time to look at the intricate patterns of the wooden doors – most of them are still the 18th-century originals. You might overlook them because of the souvenir items displayed at the front, but be sure to pay attention to them if you remember. Another noteworthy feature of these houses are the capiz shell sliding windows. These windows are usually placed around the house for better ventilation.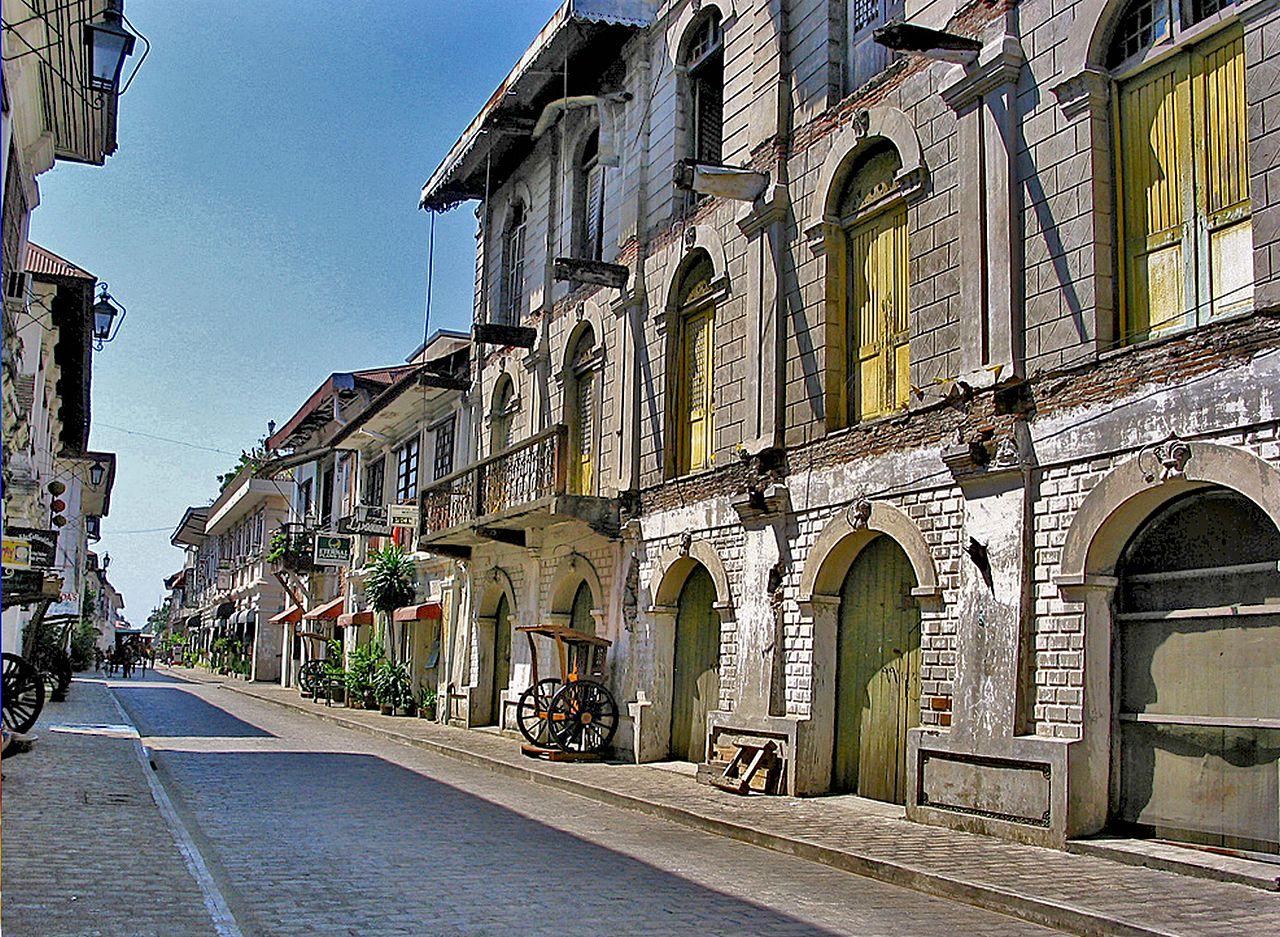 These houses are proven sturdy, surpassing the multiple tests of time and nature. They survived several wars and natural disasters for more than a millennium.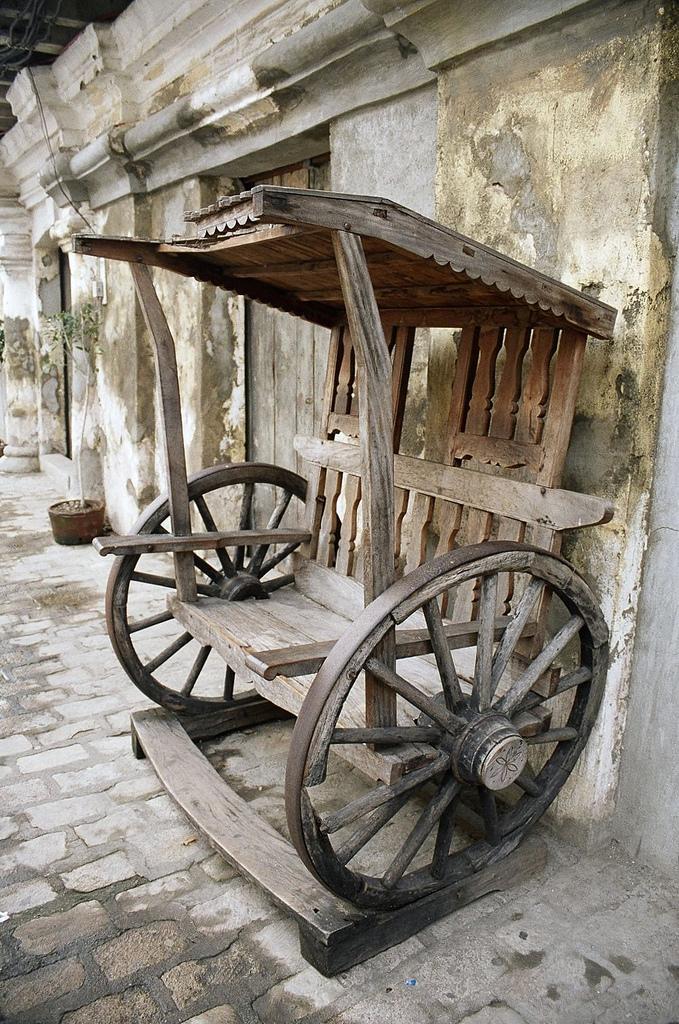 3. Take lots of photos.
Whether you're riding a calesa or just walking the street, you should not forget to take tons of pictures. The old-fashioned houses and the street paved in cobblestone should be captured with your camera to remind you of this beautiful place. The street is especially romantic at night, with numerous ancient-looking lampposts illuminating your way, adding to the magical ambience in the air. It really looks like a scene straight from an old black-and-white Spanish movie or a coffee-stained yellowing photograph. Your camera lens can allow you to have a glimpse of the past while staying at the present.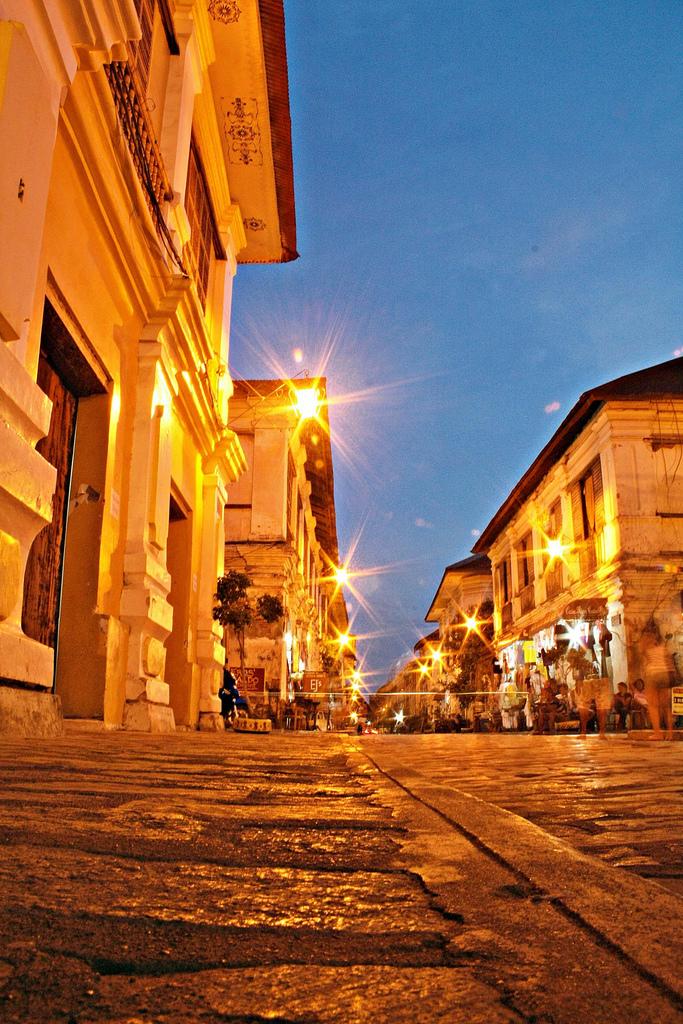 4. Taste the local cuisine.
The original Ilocano dishes are a true gastronomic delight. There are few houses which are converted into restaurants and you can taste local and international food there. Café Leona even puts several tables outside at night to give the tourists an al fresco dining experience. I recommend the bagnet and Vigan longganisa, among others. Bagnet is a deep fried crunchy pork while Vigan longganisa is a small garlicky sausage. They are more delicious when dipped into Ilocos vinegar with lots of garlic, onion, and chilli.
5. Buy souvenirs.
Almost all of the houses' ground floors are transformed into souvenirs shops, as if silently screaming, "You cannot go home without buying souvenirs!" You can almost imagine how the Chinese stores looked like in the past. Vigan's best products can be bought there – antiques, abel woven products, bags, basi wine, burnay and dimili products, chicharon, jewelry, sweets, Vigan vinegar, and woodcrafts. You don't have to worry about spending too much because you can exercise your haggling prowess with the vendors.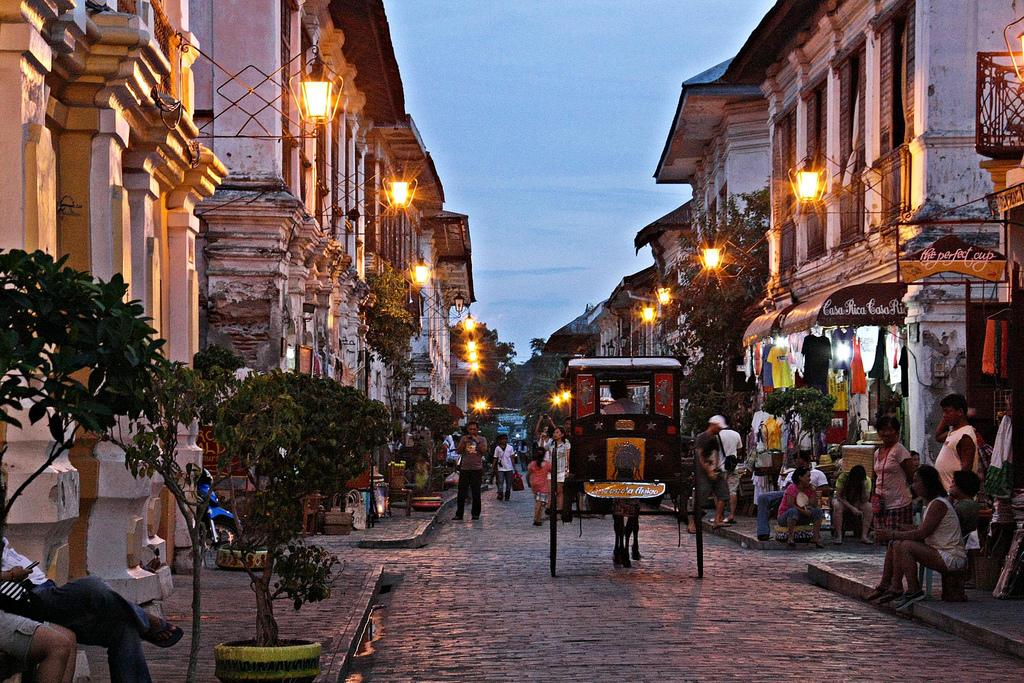 ----
When going to Vigan, Calle Crisologo should be on top of your list. You'll surely find yourself preparing for a trip back here even before you finish your tour.


Rating:
0 people rated this.