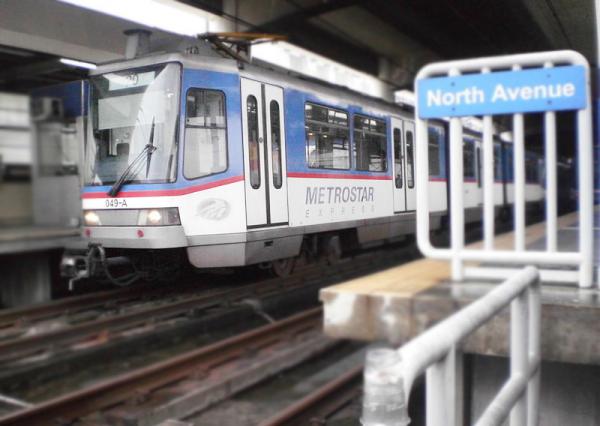 To think that it's the most convenient and fastest transportation that the Philippines currently have, the Metro Rail Tansit System (aka MRT) is actually synonymous wit chaos and disorder. It is where a commuter will do everything (and even become a warrior) just to get that f*cking ride.
Regardless of your status, you are eligible to experience the rampant and aggravating sights at any MRT train or stations. It is one of the consequences of the so-called Metro Manila "Traffic Armageddon" but what makes it worse are the commuters who doesn't care with their fellow passengers.
Here are the five of them:

1. The Pushers
They are the commuters who are rushing to get in/out of the train. Pushers have enough reason to shove themselves because other passengers won't give a way out/in for them so instead they will just push you. Why you will hate them? Because some of them will knock you off (so beware and give them a path).
2. The Carriers
Carriers are the passengers who have luggage, backpacks, filled shopping bags, etc. They don't care with other commuters and will put their mega-sized bags in your path and even in the seat. Why you will hate them? Because some of them will thrust their bags and hit others.
3. The Burglars
Everyone knows them. They are the thieves, snatchers, pickpockets and robbers who will take every opportunity to get that precious phone of yours! Not just your phone but also your wallet, jewelries and everything valuable. Why you will hate them?Because they are criminals lurking inside the train!
4. The Trash-bearers
They are not absolutely trash-bearers but their trashy and unlikely smell makes them one. You are very unlucky to have them sit or stand beside you because some of them smell like he/she has not taken a bath for months. Why you will hate them? Their smell is enough to hate them.
5. The Maniacs
To complete the list are the maniacs, the hipo-ppotamus that will touch every chick near them. They are also the reason why some girls have cursed the MRT and promised not to take the train again. Why you will hate them? Some of them will push others just to get on the back of a hot chick and press their crotch on the girl's butt.
If you like this article, you may also read this: 5 Alarming Reasons that Sitting All Day Can Literally Kill You
Rating:
0 people rated this.