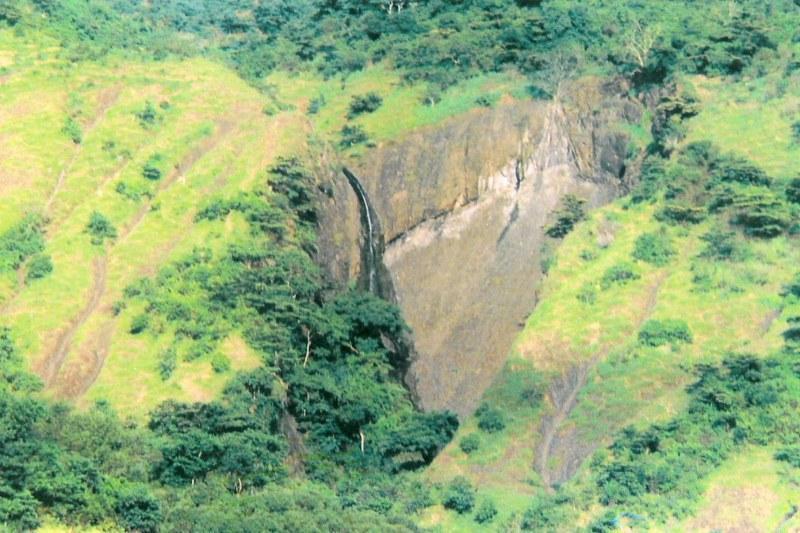 Did you know that the province of Abra has its own Adam and an inspiring mythology about their "first man"? Tugot ni Angalo or the Footprints of Angalo is the legend behind Angalo – the giant considered the Adam or first man of Abra. Pools around Pinsan Falls found in Kabayuran, San Quinto are said to be his footprints left behind as he knelt for a drink of water.
Myth of the Footprints: A search for his woman!
He was a hunter and a hero to the townsfolk – and his name was Angalo! When the world was still young and innocence flowed through waters of North, a giant traveled the hilly and mountainous landscape of what is now known as the Ilocos region. He was a mountain of a man in search for his woman, Aran.
Angalo and Aran are believed to be the first man and woman on Earth, alike to Adam and Eve, in Abra mythology. They were giants who roamed the Ilocos region looking for each other. Angalo continued on longing for his love and his endless search battered the Ilocos region. His heavy footfalls were made even heavier by his lonely heart. He would sometimes kneel down to drink water from the springs where he left his footprints, indelible marks of his search for Aran.
As time went by, the townsfolk claimed the these marks as the footprints of Angalo, or "tugot ni Angalo" in Ilocano. One particular mark is three meters deep, with a width of five meter and a length of 15 meters. Since then, the "gigantic footprints" have become natural pools leading to another tourist spot — the Pinsal Falls, which is six kilometers from Labaan proper. Of the 11 barangays in San Quintin, Labaan has become the most popular because of this myth.
The mystical story of Angalo and Aran has been told for generations upon generations in Abra and across the Ilocos region. The myth on top of Pinsal Falls have made this area of Abra popular, yet the waterfalls themselves have their own natural beauty aside from an inspiring backstory.
Did you know?
Pinsal Falls is the favorite outdoor shooting spot of the late Fernando Poe Jr. It is the largest waterfall in the province and at the top of these falls are the natural pools said to be the footprints of the mythical giant.
How can you get there?
By Land: Philippine local bus operators such as Partas Trans travel to Abra from Manila or Pangasinan and Philippine Rabbit takes the Baguio-Abra-Manila route. Viron Trans also has trips from Baguio to Abra.

Travel Time: From Manila to Baguio, 7 hours. From Baguio to Abra, about 1 hour or less.
--- :)

So if you ever drop by Abra, don't miss the chance to visit the famous footprints of the province. Feel the spirit of an Ilocano giant whose massive footprints may be living testaments to the myth of Angalo.
Rating:
0 people rated this.