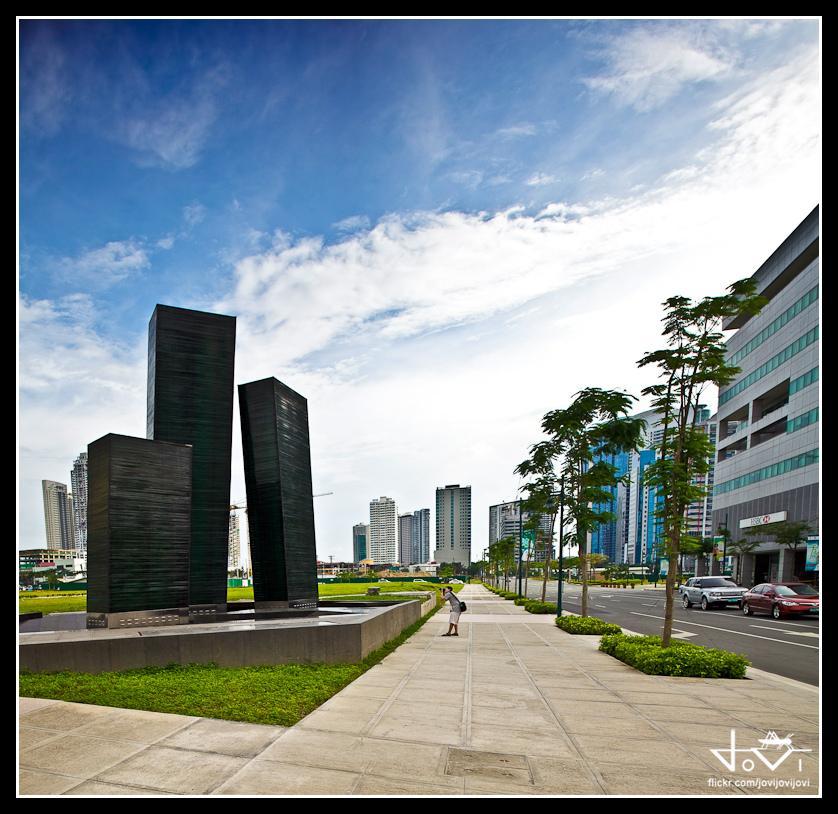 Do you want a tour in one of the most populous district in Metropolitan area? Yes, this famous district may be found at the heart of the bustling city of Taguig – the Fort Bonifacio or known as The Global City.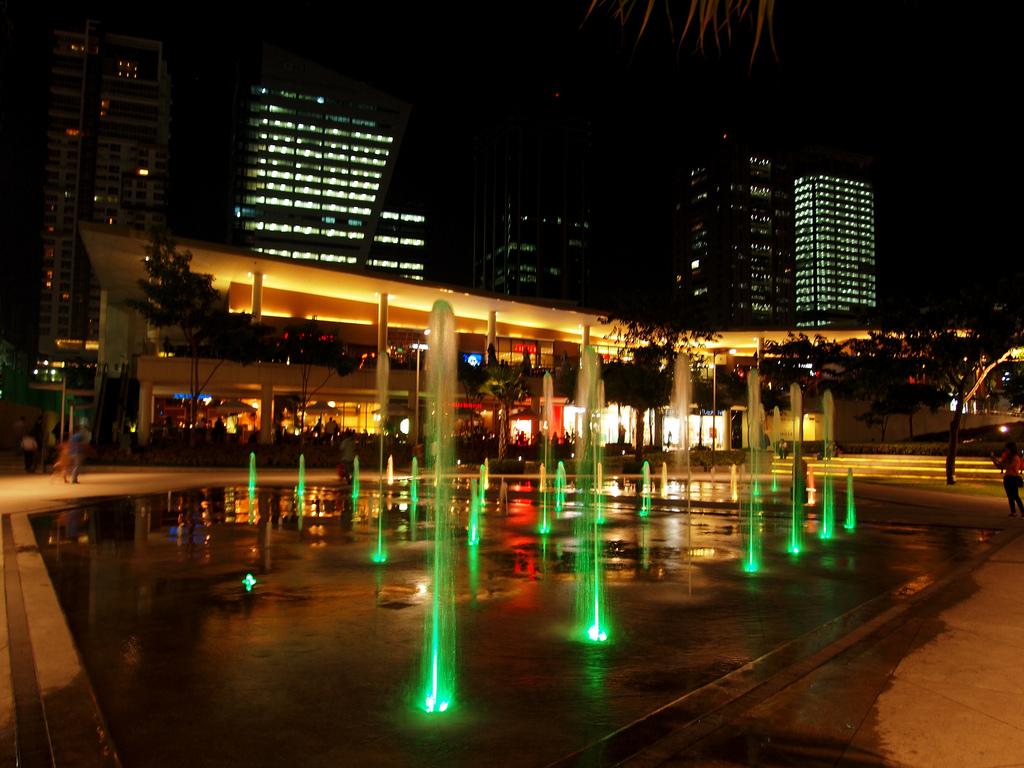 Bonifacio Global City

The highly urbanized district of Bonifacio Global City has experienced commercial growth through the sale of military land by the Bases Conversion Development Authority (BCDA). This entire district was used to be the part of the main Philippine Army camp in Metro Manila, Fort Andres Bonifacio.

In 1995, Bonifacio Land Development Corporation started planning a major urban development — Bonifacio Global City. BLDC made a successful bid to become BCDA's partner in the development of the district. The Ayala Corporation through Ayala Land, Inc., and Evergreen Holdings, Inc. of the Campos Group purchased a controlling stake in BLC from Metro Pacific in 2003. BCDA and the two companies now control Fort Bonifacio Development Corporation, which oversees the master planning of Bonifacio Global City.

A district full of life

Bonifacio Global City is now home to upscale residential condominiums such as Essensa, Serendra, Pacific Plaza Towers, One McKinley Place, Bonifacio Ridge, and Regent Parkway and office buildings such as Net One and Bonifacio Technology Center. Most trendy restaurants, bars, clubs, and retail outlets are located in Bonifacio High Street, Serendra, The Fort Square and Fort Strip. Meanwhile, Bonifacio Stop-over and the Car Plaza cater to motorists. Global City is anchored by a major shopping center, Ayala Land's Market! Market! and by 2013, SM Aura.

Many corporations have acquired properties and some have committed to relocate their regional or national headquarters, among them are Accenture, The Hongkong and Shanghai Banking Corporation, Deutsche Bank, Lawson Software, Fujitsu, Hewlett-Packard, Ericsson, TetraPak, JPMorgan Chase and Safeway.

St. Luke's Medical Center consists of a 16-storey hospital building with 600 patient beds and an 11-storey medical arts building with 374 doctor's clinics and ten institutes, one each for heart, cancer, neurosciences, digestive and liver diseases, eye, orthopedics and sports medicine, pathology, pulmonary medicine, radiology, and pediatrics and child health.The hospital is now one of the most advanced in medical technology in the Philippines administered by a highly trained staff.

Coliseum and Convention Center, to be built by Northshore Holdings, Inc. and the current Taguig City administration, will be located on a 35,000 square meter site adjacent to Market! Market! The center will include a hotel, office building, serviced apartments, a shopping center and a food court.

The Shangri-La Hotel Group in 2008 undertook the groundbreaking of Shangri-La at the Fort. Scheduled to open in 2014, Shangri-La at the Fort will be a 60-storey mixed-used landmark with 577 hotel guestrooms, 97 hotel residences and 96 luxury condominiums. It is situated along Fifth Avenue, and will be sharing the prime block with the new headquarters building and the unified bourse of the Philippine Stock Exchange which is expected to be completed in 2010.

The Embassy of the Republic of Singapore moved from Ayala Avenue in Makati to its permanent location now near the Global City's center in 2008. Leaders International Christian School of Manila, British School Manila, International School Manila, Manila Japanese School, STI College, and MGC-New Life Christian Academy - Global City are all located in the University Parkway of Bonifacio Global City. Other educational institutions in the area include the Global City Innovative College, and the Every Nation Leadership Institute. The master plan of Fort Bonifacio was recently updated to allow efficient traffic management and circulation.

Forbeswood Heights

Forbeswood Heights is a residential development by Megaworld Corporation composed of six towers. Each residential tower is composed of 22 stories. There are 12 units in a floor composed of 1-bedroom and studio units which overlook a 5,500-square meter central park.

McKinley Hill

McKinley Hill, a development project of Megaworld Corporation, is a 50 hectare mixed-use township of residential, office, institutional and retail centers catering to an international clientele. It is located east of Forbes Park and south of the Bonifacio Global City.

One of the first institutions to locate its operations at McKinley Hill is the Embassy of the United Kingdom. The embassy building sits on a 1.2 hectare U.K. Embassy-owned development in McKinley Hill. Since July 15, 2008, The Embassy of the United Kingdom has started operations in the said facility. The Embassy of Korea has also relocated their facilities in McKinley Hill beside the U.K. Embassy facing the C-5 Road where its main gates are located. The newly opened Chinese International School Manila and Korean International School Philippines are located at Upper McKinley Road in McKinley Hill while Enderun Colleges, an international hotel school is at Park Avenue in McKinley Hill. The Venice Piazza at McKinley Hill is a mall located near the Chinese International School Manila. The mall had a soft opening on November 2009. It features a Grand Canal with gondola ride, inspired and patterned after the Venetian Hotel's Grand Canal.

Heritage Park

Heritage Park was developed by BCDA. It is a 76-hectare high-value, multi-use memorial park designed with an ideal environment, beautiful landmarks and equipped with modern interment services, crematory and other facilities. The park opened in the first quarter of 2001. Heritage Park is located on Bayani Road in Fort Bonifacio. It is between Libingan ng mga Bayani and The Manila American Cemetery and Memorial.

Landmarks

The Libingan ng mga Bayani (Heroes' Cemetery) is a memorial ground housing 33,520 Filipino soldiers killed in Bataan, Corregidor and other battlefields in World War II. Presidents of the Philippines, national artists and other honorable Filipinos are also buried here. The Vietnam War Memorial and Korean War Memorial are located in the Libingan ng mga Bayani.

The Manila American Cemetery and Memorial is located on a prominent plateau within the limits of Fort Bonifacio. It contains the largest number of graves (17,206) of American soldiers who fought in World War II. Most of the soldiers buried at the American Cemetery lost their lives in operations in New Guinea and the Philippines.

Gallery: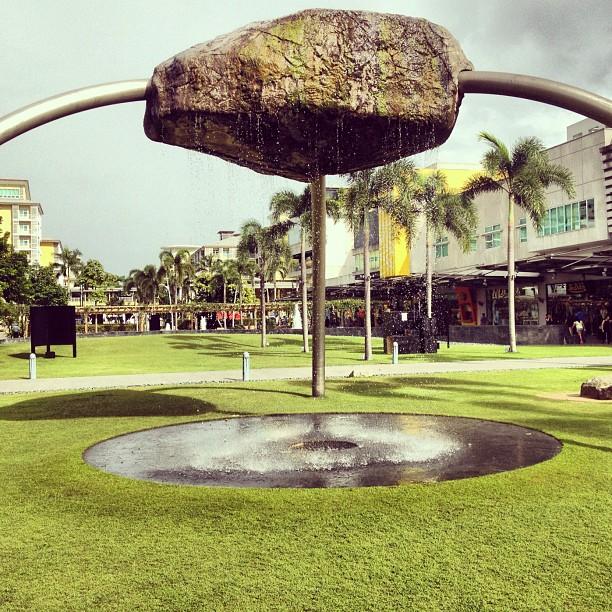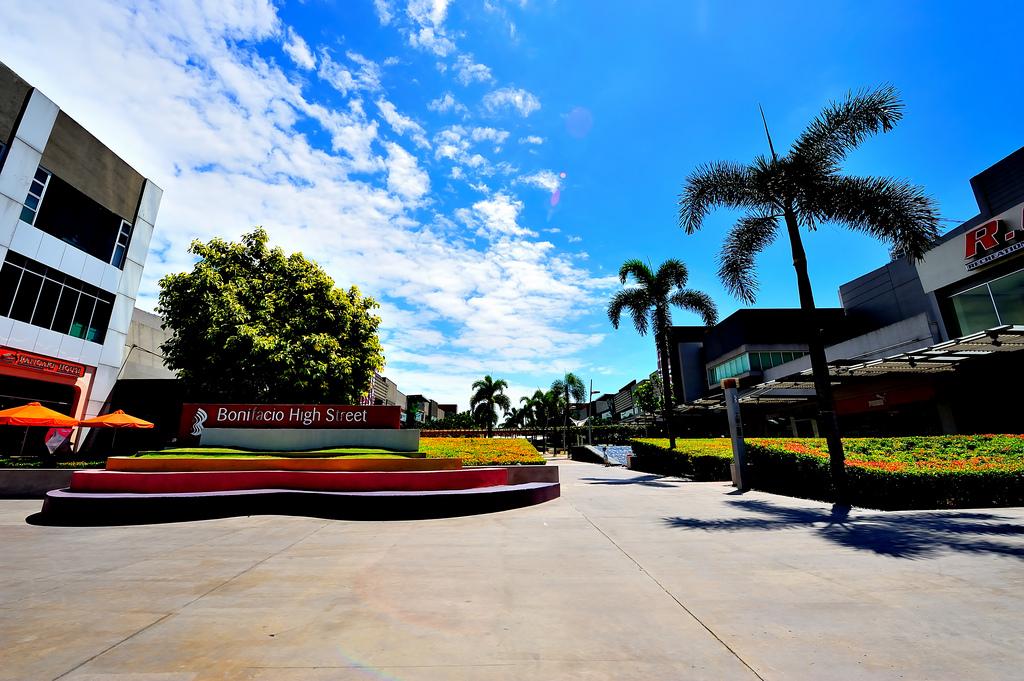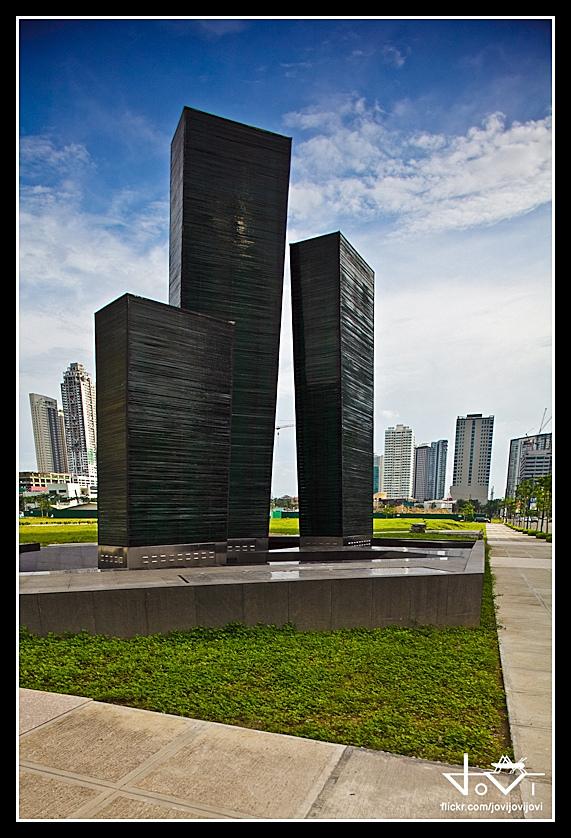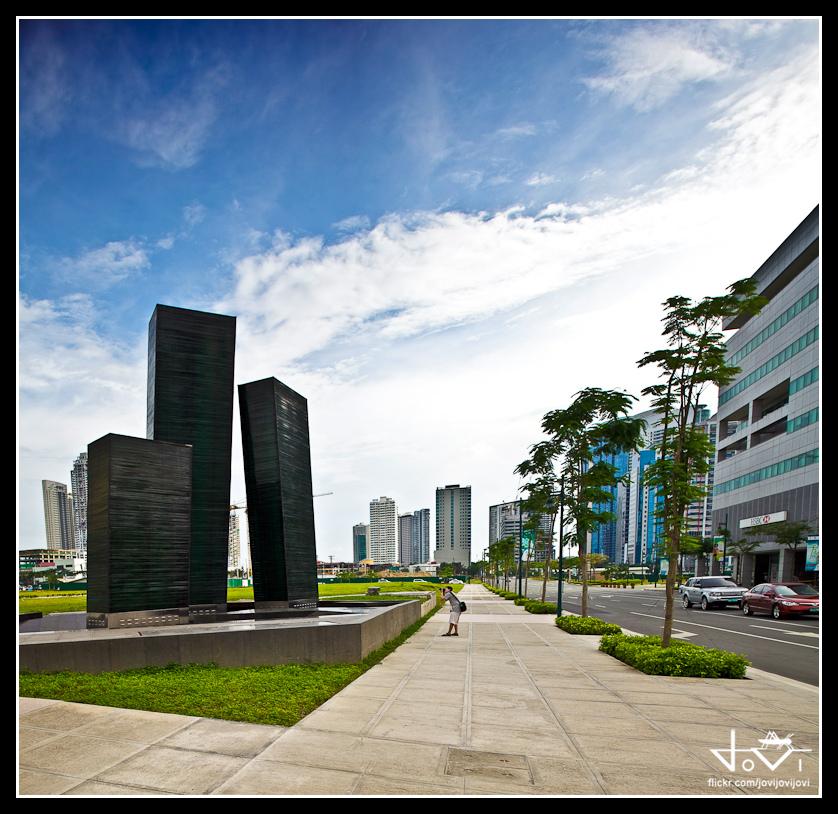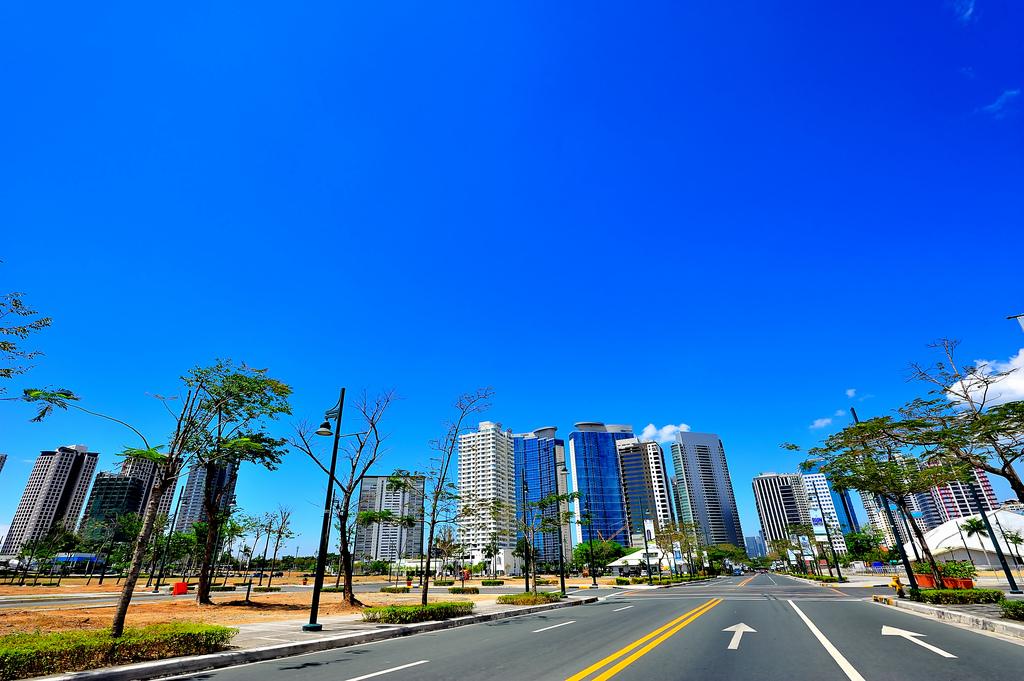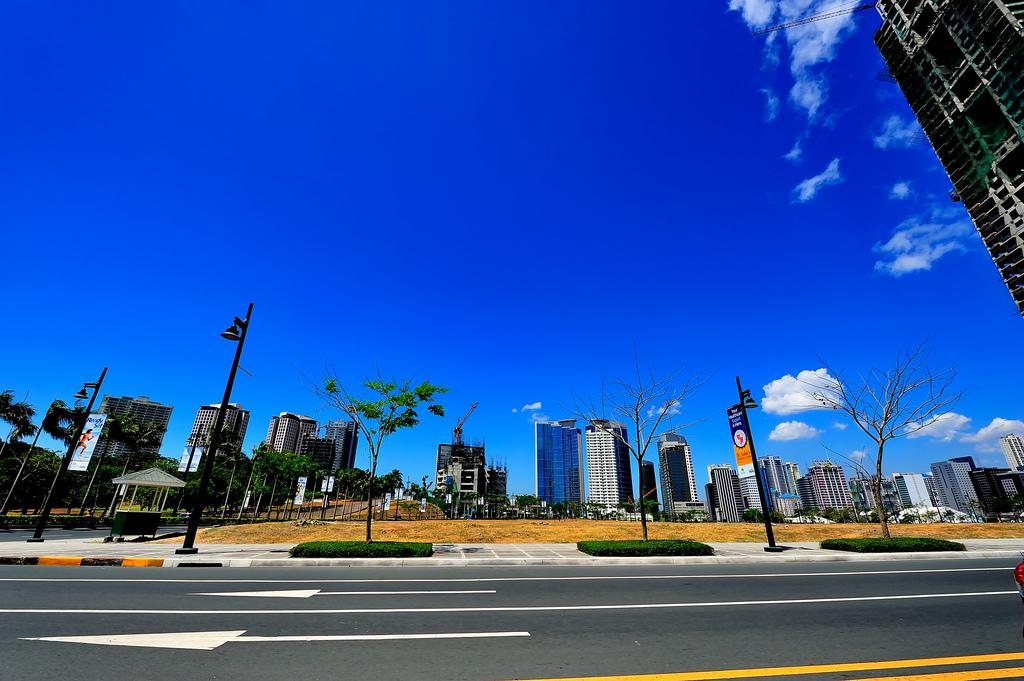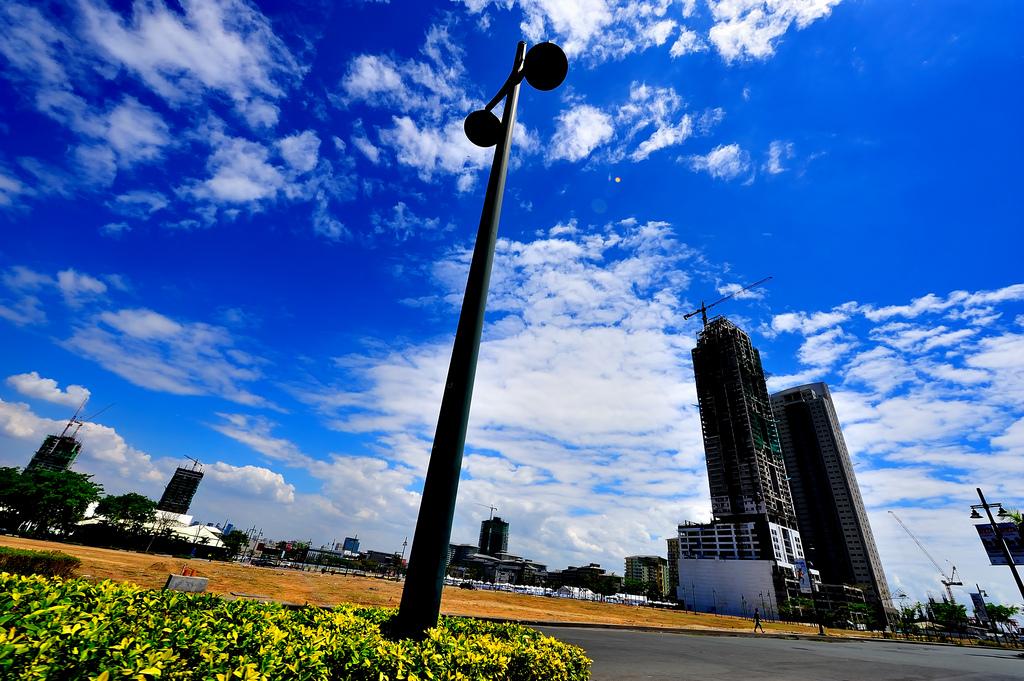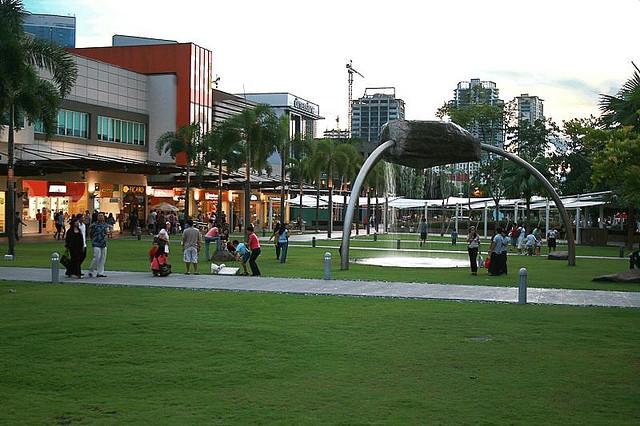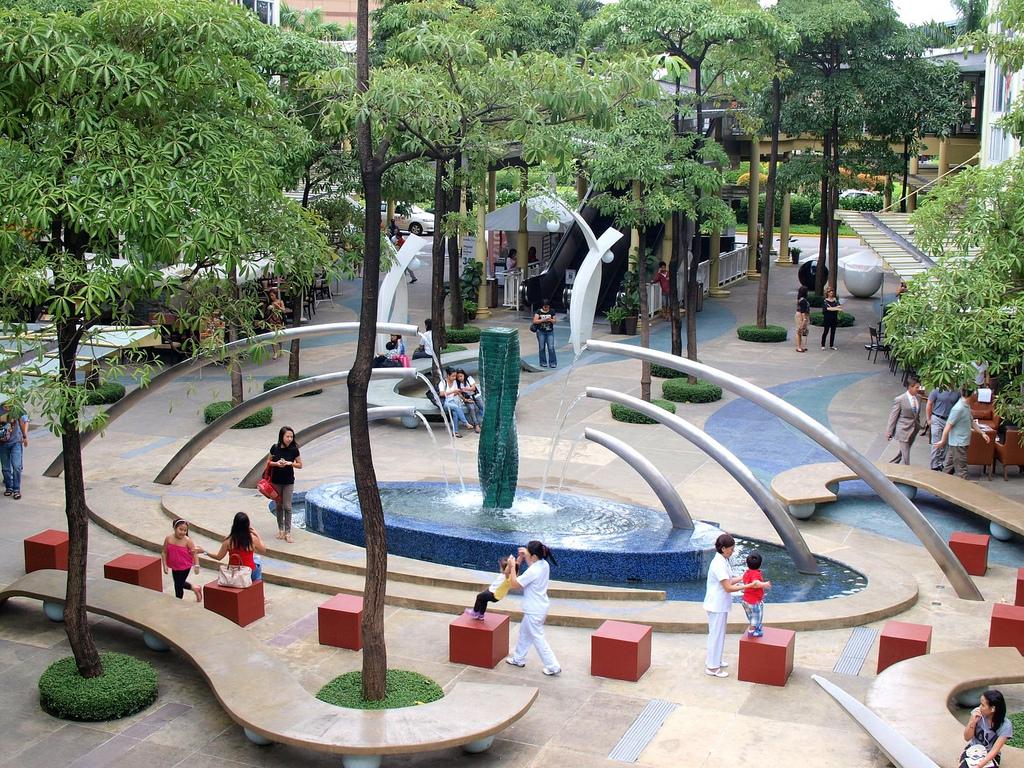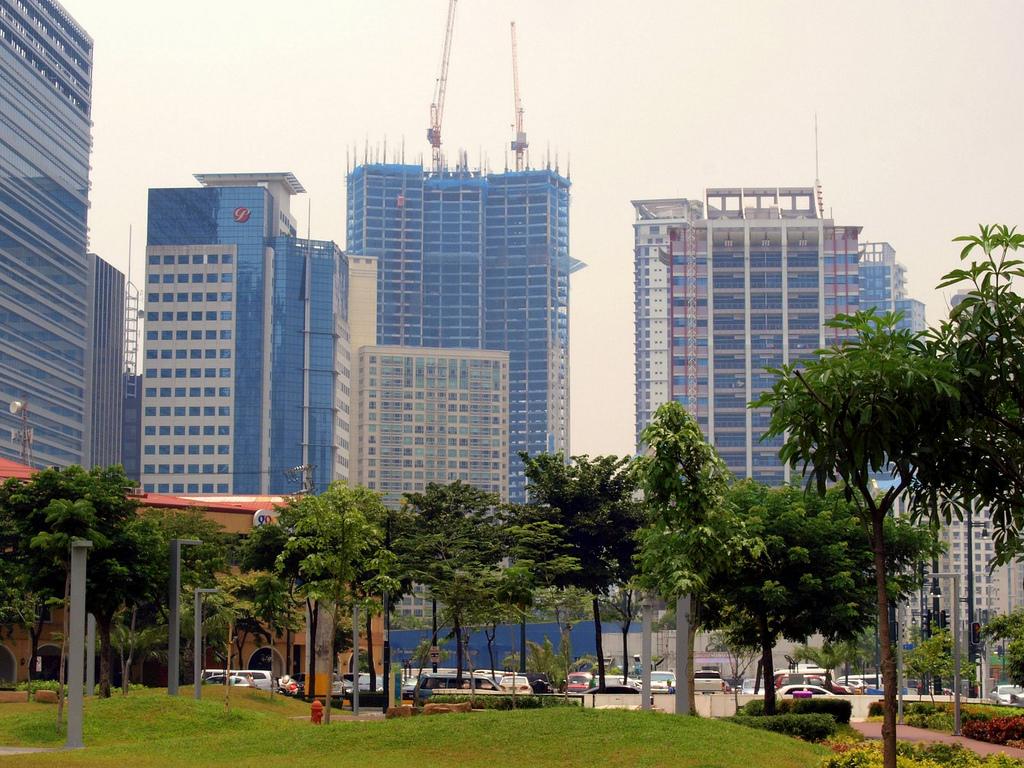 Rating:
2 people rated this.