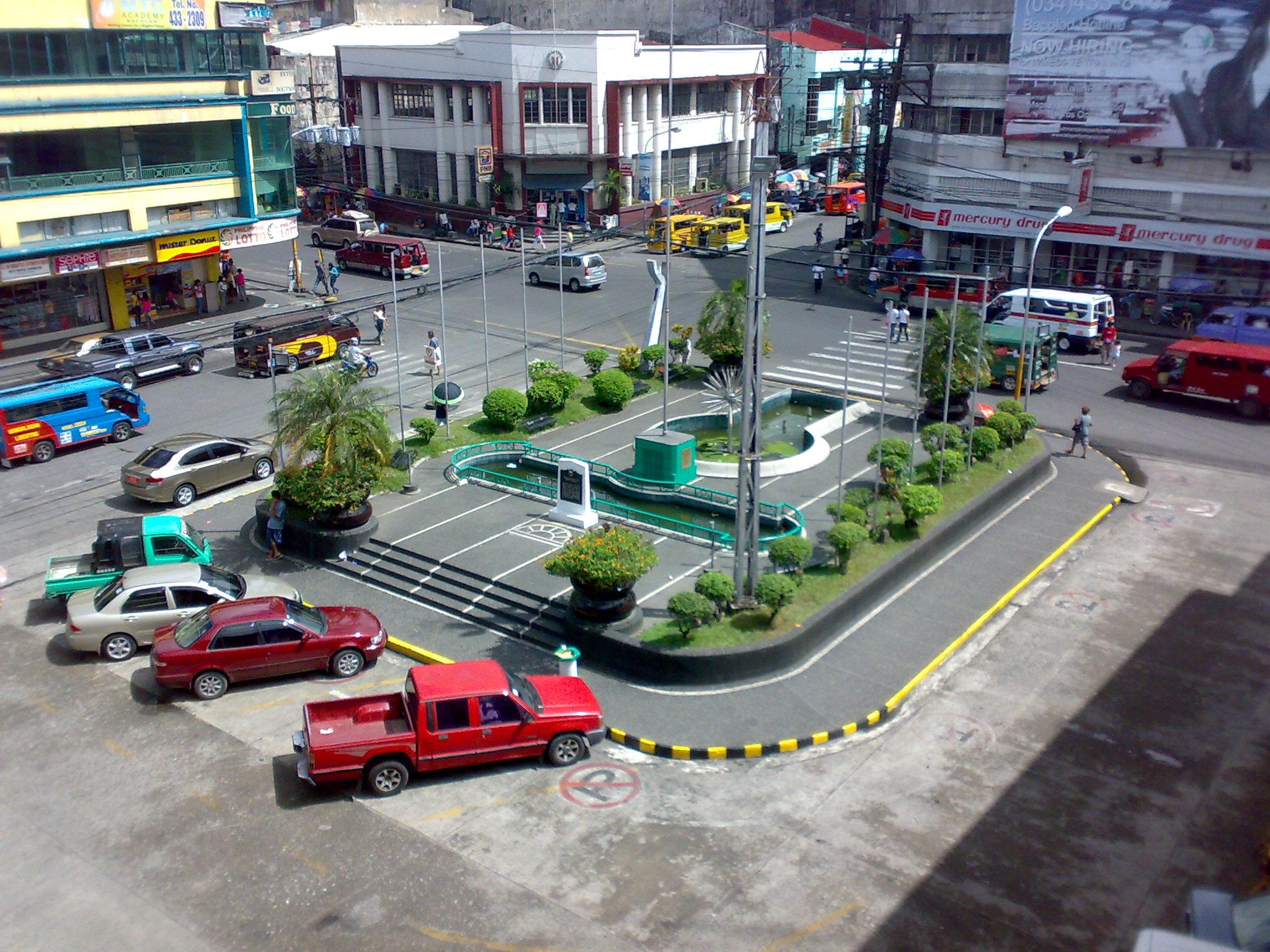 The Fountain of Justice is a historic landmark in Bacolod City, Negros Occidental. It marks the location where the house of Jose Ruiz de Luzurriaga used to stand. It was in this house that the surrender of Bacolod by Spanish authorities to the Filipino forces of General Aniceto Lacson took place on November 6, 1898, during the Negros Revolution. Luzurriaga acted as mediator between the two belligerents. Colonel Isidro de Castro, Spanish governor of Negros, signed the surrender document on behalf of the Spanish forces. The landmark now lies in front of the old Bacolod City Hall.
The park and fountain area is also a place for recreation, political, spiritual, and cultural activities and is illuminated at night. The fountain is a meeting place for rallies and protesters of many organizations, private, public, and labor movements and political sectors. The fountain was the site of the celebration of the 66th Charter Anniversary of Bacolod City.
Accommodations
Here is the list of some hotels and inns that can be found in the province where tourist can enjoy and stay overnight when touring the province of Negros Occidental. Enjoy your vacation and happy trip!
14 th Lacson Sts., Bacolod City
Goldenfield Complex, Bacolod City
28 th South Lacson St. , Bacolod City
Magsaysay Ave. , Lacson Ext., St., Bacolod City
Lopez Jaena-Malaspina Sts.,
#79 Lacson St . , Bacolod City
Accessibility
By air
The city of Bacolod is only 55 minutes from and to Manila, serviced by the country's 3 major airlines - Philippine Airlines, Cebu Pacific and Air Philippines, with four round trip flights daily.
From Cebu City, Bacolod is only 30 minutes away, with 3 round trips daily through Philippine Airlines and Cebu Pacific.
The New Bacolod-Silay Airport of International Standard is 20 minutes to and from the Bacolod downtown.
By sea
Bacolod is normally a 20-hour cruise to and from Manila aboard world-class vessels; 55 minutes to and from Iloilo on fast sea crafts. The Banago and BREDCO ports are the vessels' entry point.
By sea and land
The 18-hour travel time to and from Manila via land and sea transport is now possible through RORO (Roll On Roll Off) vessels traversing through the Strong Republic Nautical Highway using the ports of Iloilo, Caticlan in Aklan, Roxas in Mindoro and Batangas in the Province of Batangas.
Rating:
0 people rated this.