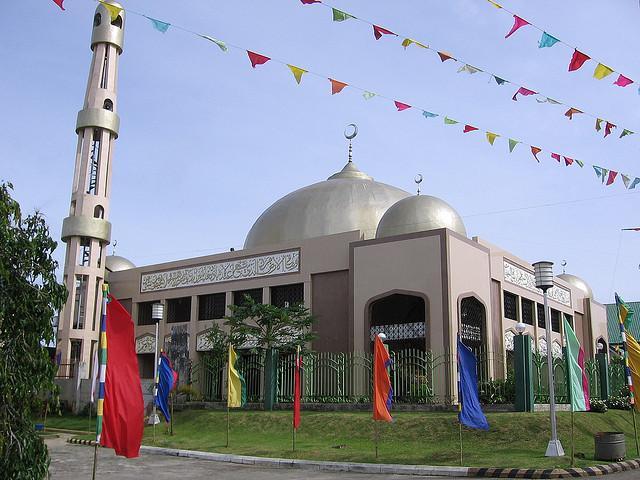 Marawi City, dubbed as the "Islamic City," is the center of Muslim culture in the Philippines. It is formerly known as Dansalan which means "a place for destination". It is bounded by its neighboring towns Saguiran and Kapal at the north, Bubong at the east, and Marantao at the west. Its southern part is facing Lanao Lake.
The Islamic City!
Lanao Lake dominates the landscape of the city, which is characterized by hills and valleys. It is a home for many Muslim Filipinos. It is a picture of many beautiful mosques and streets with small shops selling a wide variety of Muslim articles – a reflection of the rich culture and heritage of the Muslims people.
Life at Marawi City!
People in the city are resource-oriented and agriculture is the main livelihood. Rice, corn, and coconut are their main crops. Other crops grown in the agricultural area are coffee, fruit trees, vegetables and other permanent crops; they constitute about 68 hectares. They are also devoted to handicrafts and produce brasswares, woven textile, wooden items, garments, mats, malong, woodcrafts, and metal crafts.
Marawi City Tourism!
Aga Khan Museum (Mindanao State University, Marawi City) is one of the must-see places in Marawi. It is named in honor of King Aga Khan who contributed to the realization of the museum. The museum has a wide collection of indigenous art, displays of ethnic music tapes, native folk dances from different regions of Mindanao, Sulu and Palawan, native tools and weapons used by the Muslims, and different artistic designs of houses.
Another attraction is the Moncado Colony (Moncado, Cadingilan) which is a monument built in honor of Hilario Camino Moncado. He was a native Filipino leader, organizer, author of books, and lecturer of humanities. He graduated with honor at the age of nine at India Collage of Mystery and Psychics.
Next is the Torogans and Sambitory Old Building. Torogans are high roofed royal antiques with curving designed houses of Maranao. Old buildings in this city have this unique architecture that draws a lot of admiration and inspiration for many artists.
The beautiful rolling hills and mountains of Marawi are one of the stunning views of the city. Signal Hill, once occupied as the military camp of the battalion command of the Philippine Army; Mt. Mupo, known for its untouched trees, beautiful and perfect cone; and Angoyao Hill complements the panoramic view of Lake Lanao, which is the second largest and deepest lake in the Philippines. You may also find here the swiftest river in the country, the Agus River.
The city also offers a good leisure time for those who want a place far from the urbanity. The Bagang Beach, located two meters away from the city, is a majestic and fascinating view filled with rocks and trees. It is a good place for family gatherings. Picnics, boating, and swimming are the recommended activities here.
Rating:
0 people rated this.