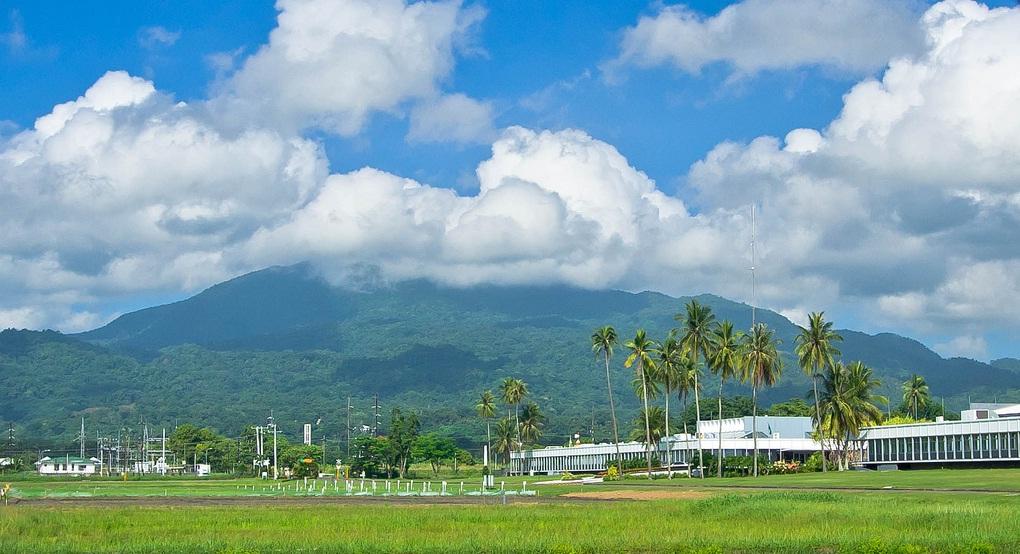 Mount Makiling and the International Rice Research Institute
Overview
IRRI Riceworld Museum and Learning Center is located in the University of the Philippines, Los Baños, Laguna. It is the only museum and learning center in the world that is dedicated to rice and rice farmers around the globe. It was established by the International Rice Research Institute (IRRI) in 1994 to exhibit artifacts concerning the rice-growing world. The museum shows the important role of rice as the world's most important cereal through multimedia and photo exhibits. The museum also describes the different ways rice is grown. It gives updates about rice production, research, and its impact on global food production. A display centerpiece shows carbonized rice grains and hulls dating back to 2,500 B.C. found in an archaeological excavation in Ban Na Di and Non Nok Tha, Thailand.
Riceworld was designed to be interactive and to stimulate the mind to question and think analytically. The museum is divided into 12 sections. The display area contains a large collection of rice artifacts, farming tools, farm machineries, rice products and by-products, illustrations of rice ecosystems, samples of rice seeds from different parts of the world, replicas of rice granaries, farmers' clothing, insects that are friendly and harmful to rice, photographs of women rice farmers, and representations of rice biotechnology. There are also sections in the museum that have computer terminals and hands-on models to enhance the learning experience.
There are farming tools such as punuptop hi luta (tamper), patun galeqqun (mallet), and puhiq (pounding stone), which were used to build and shape one of the Seven Wonders of the World, the Ifugao Rice Terraces; and samples of rice seeds, including the high-yielding rice variety IR8.
The Rice in China section gives a glimpse of its rice culture, science, and heritage. It is equiped with touch screen monitors, Chinese farming tools and implements, and geographical maps of China.
Riceworld is also distinctive because it is also a virtual museum. It can be viewed at www.riceworld.org. The site was launched in September 1998.
Accommodations
Location : Sta Rosa Tagaytay Road, Santa Rosa, Laguna, Philippines
Location : Sta. Rosa Business Park, Santa Rosa, Laguna, Philippines
The Green Glass Boutique Hotel
Location : Crossing Calamba City, Calamba, Laguna, Philippines
Tahanan Ni Aling Meding Hotel
Location : Dagatan Boulevard, Sampaloc Lake, San Pablo, Laguna, Philippines
Rockpoint Hotspring Resort Hotel & Spa
Location : Maria Makiling Hot Springs Village, Purok Uno, Brgy Pansol Calamba City, Los Banos, Laguna, Philippines 4017
How to get here
Here is the list of terminals where you can spot buses that have trips going to Laguna.
Kamias, Quezon City (near Cubao)

Buendia corner on Taft Ave., Manila
Rating:
1 people rated this.