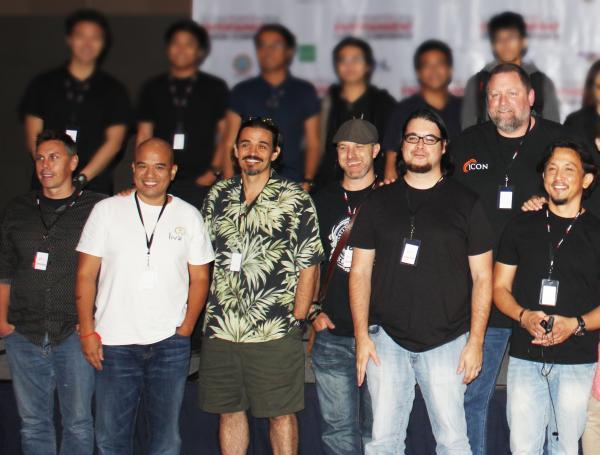 PHOTO CAPTION: (From L-R) James A. Finch, production designer for Frozen; John Butiu, 3D visual development artist for Cloudy with a Chance of Meatballs; Marcelo Vignali, illustrator for Lilo & Stitch; Stephen Silver, character designer of Kim Possible; Sam Tanner, executive director of ICON for Missions and Armand Serrano, visual development artist and Entertainment and Design Conference organizer of ICON for Missions.
Attended by aspiring animators and professionals, ICON Manila 2014: Entertainment Design Conference was held successfully. They were able to learn from the veterans of the entertainment design industry where they learned the details on how the design process works in animation, games, advertising, and other forms of visual media.
It is the very first entertainment design conference in Asia where top animators from the biggest animation studios in Hollywood convened and shared their expertise on the field of entertainment design. The key speakers are Marcelo Vignali, John Butiu, Armand Serrano, Stephen Silver, Vance Kovacs and James A. Finch.
All are esteemed creative veterans who already worked and currently working for well-known studios like Sony Pictures Animation, Warner Brothers, Walt Disney Animation Studio and Universal Studios.
The conference was made possible by Pastor Sam Tanner, the Executive Director of ICON for Missions, who blessed the event and Armad Serrano who is a Filipino animator and also the Entertainment and Design Conference organizer of ICON for Missions.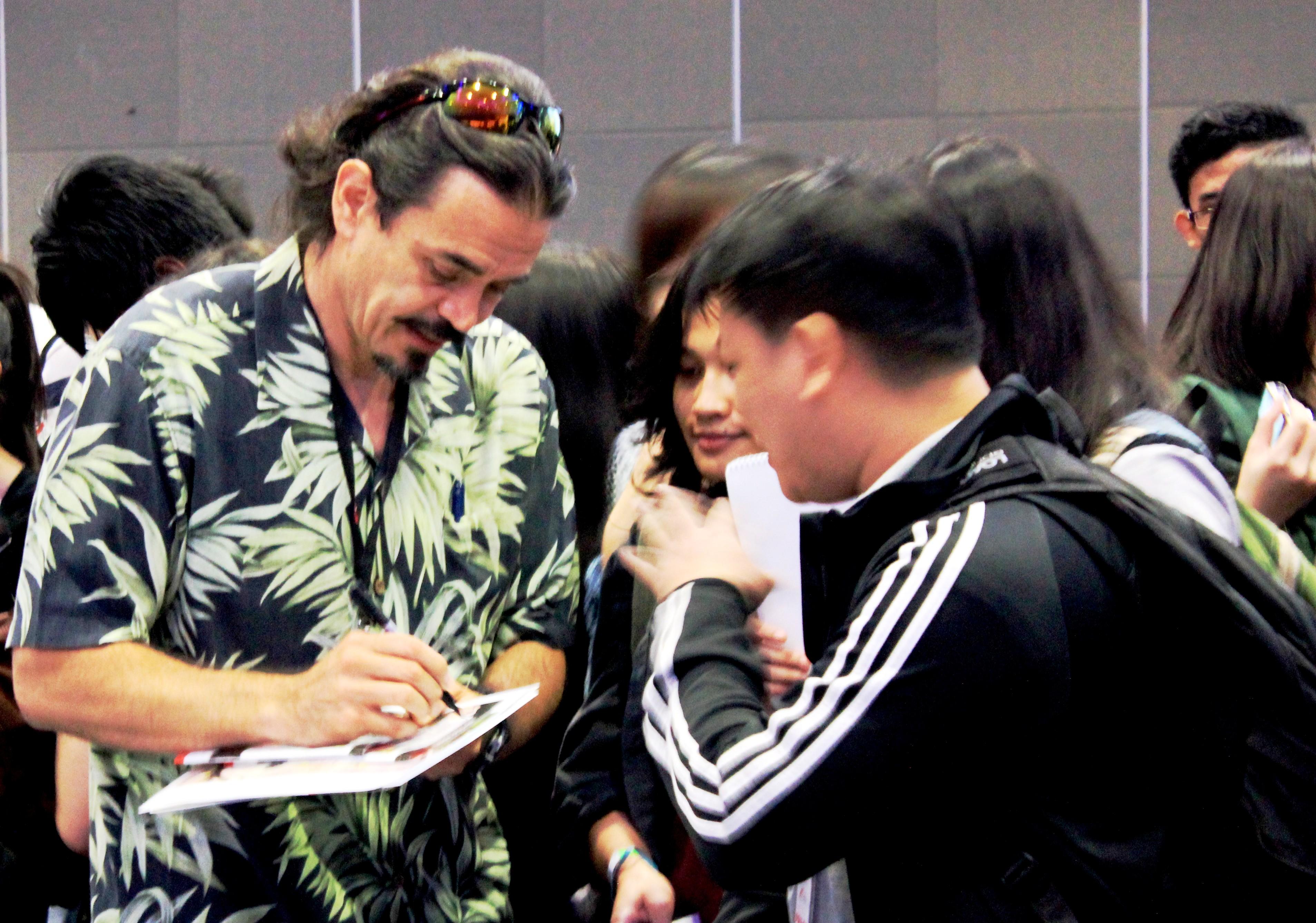 Marcelo Vignali signing autographs for participants.
Marcelo Vignali, an illustrator who contributed to trendy films such as Mulan, Lilo & Stitch, Surf's Up and Cloudy with a Chance of Meatballs was the first to go on stage and discussed on how art direction works. The main topic that he has given a clear explanation was about visual language. He said that it is "the language that we are taught and the language that we teach" visually.
Vignali told the participants that visual language is understood all over the world so it's necessary to apply the language to an artwork. He added that visual language is very important because it's a tool where an audience can easily know what's happening in a scene.
He then reminded the audience who wants to be an animator that they have to start with ideas and they should have fun, telling them; "If you enjoy yourself, your audience is going to enjoy themselves seeing the artwork."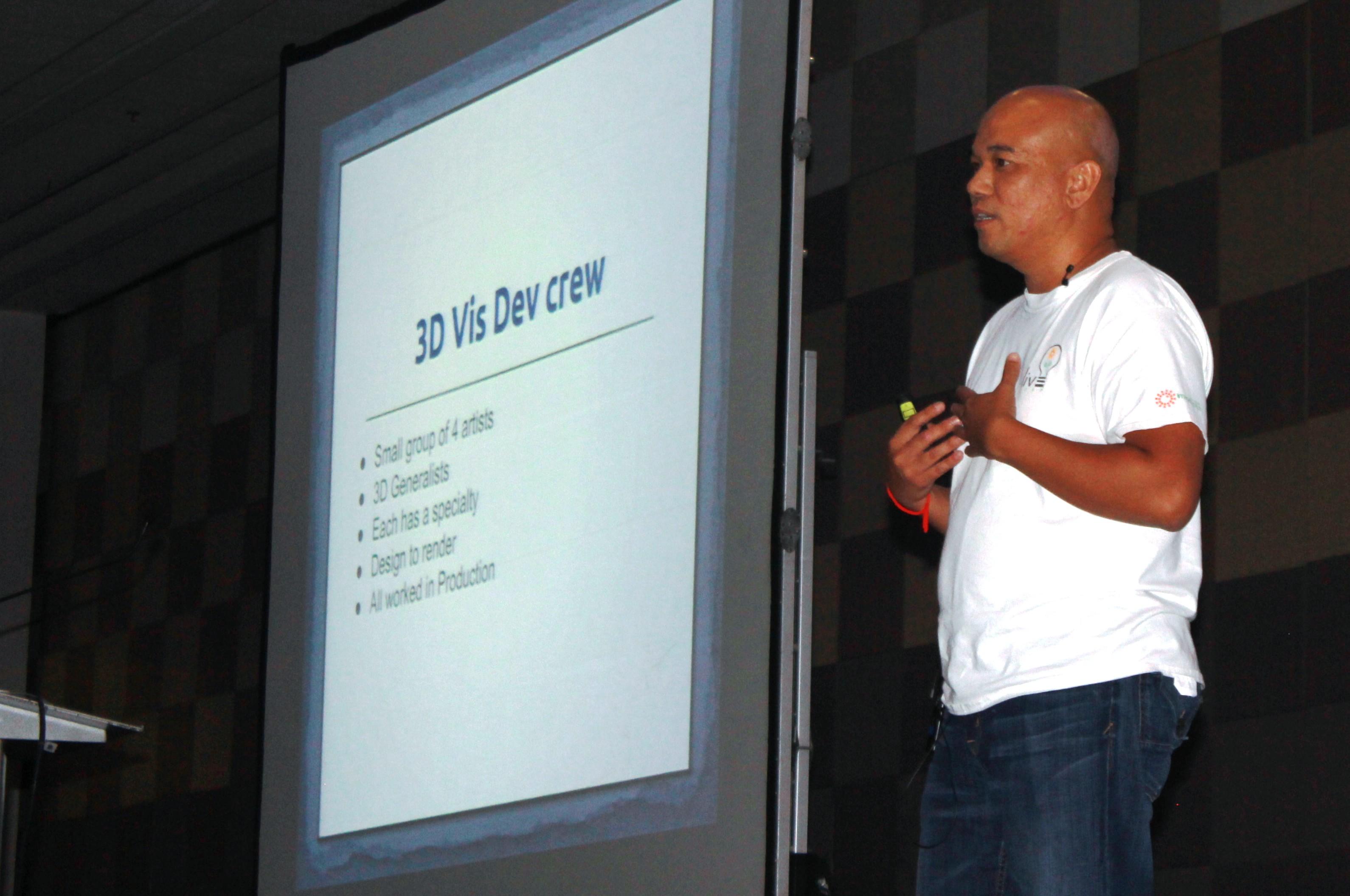 John Butiu discussing 3D visual development.
The next to talk was John Butiu, he is a 3D visual development artist who is born in Davao and currently based in the U.S., working for Sony Pictures. Butiu has worked on a total of 25 films over the years in the industry, including The Chronicles of Narnia: The Lion, The Witch and the Wardrobe, and Cloudy With a Chance of Meatballs 1 and 2.
Before he discussed 3D visual development, he shared his experience upon growing up. He lived with his grandparents in Davao until he was five and joined his family who migrated to U.S. His mother died in the year 1991 and it became his inspiration to do the best for her. He said "I would just never give up and constantly learn and grow," inspiring the audience.
He drop-out of college because it was too expensive for him, still, he pursued his dreams of becoming an artist. So he learned on how to use Photoshop on his own then he also learned 3D animation. Because of his determination he was able to work in Rhtym and Hoes in Los Angeles and from there he was able to work on some films and movies that inspired him.
"You copy, and then you can create. You get to learn and see different styles, then you learn to create your own," he said. Butio then showed the audience on how to do design a character and on how to model it in 3D. He later showed on how he created the whole city of San Franjose (seen in Cloudy with a Chance of Meatballs 2) with just a four set of 3D building.
Before he ends the discussion, he urged the participants to make the most of the tools that are available and said, "The world is just an amazing place right now with technology."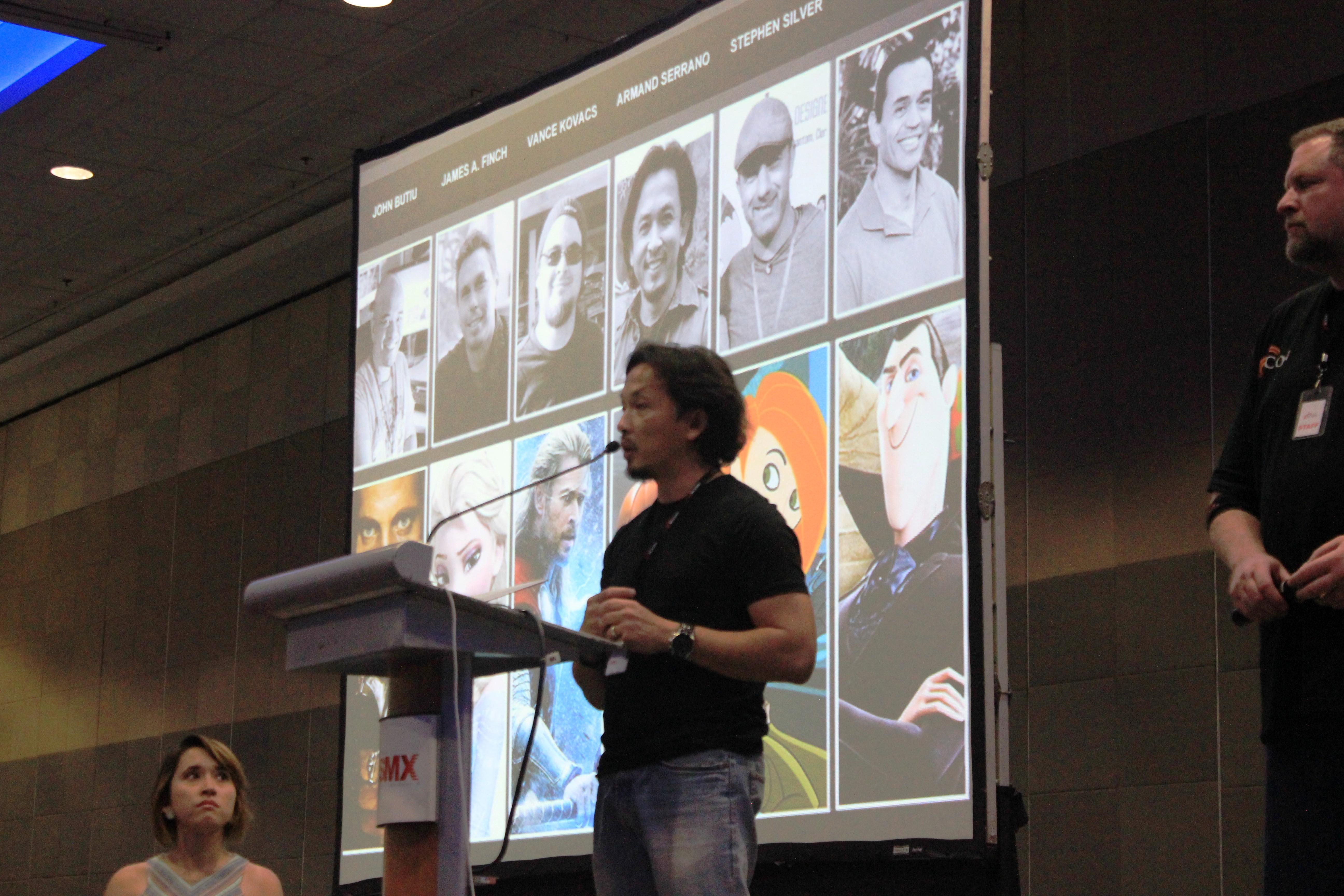 Armand Serrano talks on stage, seen with his daughter (bottom left) and Pastor Sam (right).
Next to talk was Armand Serrano, who is the brain behind the event, although he is a veteran in the field of entertainment design. He is a civil engineering graduate of the University of Santo Tomas and he never imagined that he would be a visual development artist.
He started his career in 1990 at Fil-Cartoons, a Hanna Barbera studio that is based in Manila. He then moved to the Philippine Animation Studio and eventually landed a job at Walt Disney Animation Studios in Florida and worked on some of successful animated feature films of the studio which includes Mulan, Tarzan and Lilo & Stitch.
Before he discussed visual development he told the audience, "We all have a purpose. There's no such thing as coincidences. God has a plan for every one of you," . He then defined visual development as a design evolution where it is an evolution of the final product from a concept where it takes years to create the final product.
"This is the foundation that I live by in the business. This is my bible for design," he said before he talked about the design pyramid which he conceptualized.The design pyramid has three layers where the idea is the foundation, design is the center and technique at the top. Later, he showed a demo on how to design an environment in Photoshop, which amazed the audience.
Before the next speaker, ICON MANILA announced the winners of the ICON Manila Animation Short Challenge. The winners are Jessica Martinez for 'Cupid's Serenade' and Janell Dano for 'The Launch'. They were awarded slots in the CG Master Academy 8-week online animation class with Armand Serrano as their instructor.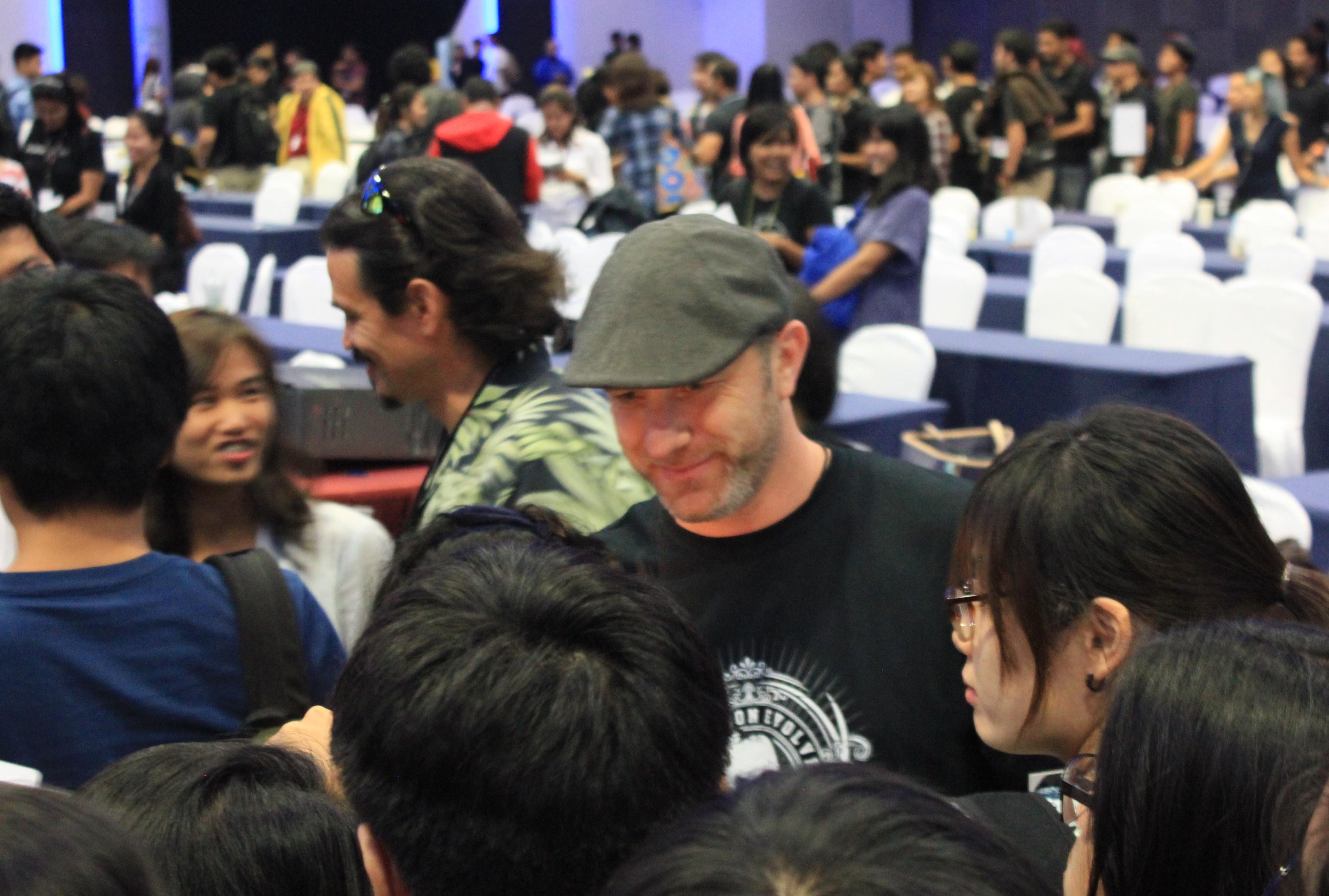 Stephen Silver with Marcelo Vignali together with the participants of the first entertainment design conference in Asia.
Character designer Stephen Silver then talks in front of the audience, he is the man behind famous cartoons Kim Possible and Danny Phantom. He shared his experiences and the lessons he learned before becoming a successful artist which inspired the young artists among the participants.
He also discussed on how efforts determine an outcome. He stressed out that self confidence, belief and self discovery will make an artist better at what they do. Silver urged the audience to focus on concentration, "Do not procrastinate," he said and added, "Never give up and do not wait to be chosen."
When it comes to character design, he gave five keys that makes a character more interesting which are: content, gesture, design, form and details. He later revealed the steps on how to develop an artist's skill. Through memory sketching, he encourage aspiring artists to go outside and observe how the people dress and move.
"There are no shortcuts to all this. There are shortcuts in the technical terms, but there are no shortcuts to getting better," he said. Reminding audience practice and do their best if they want to be a successful artist.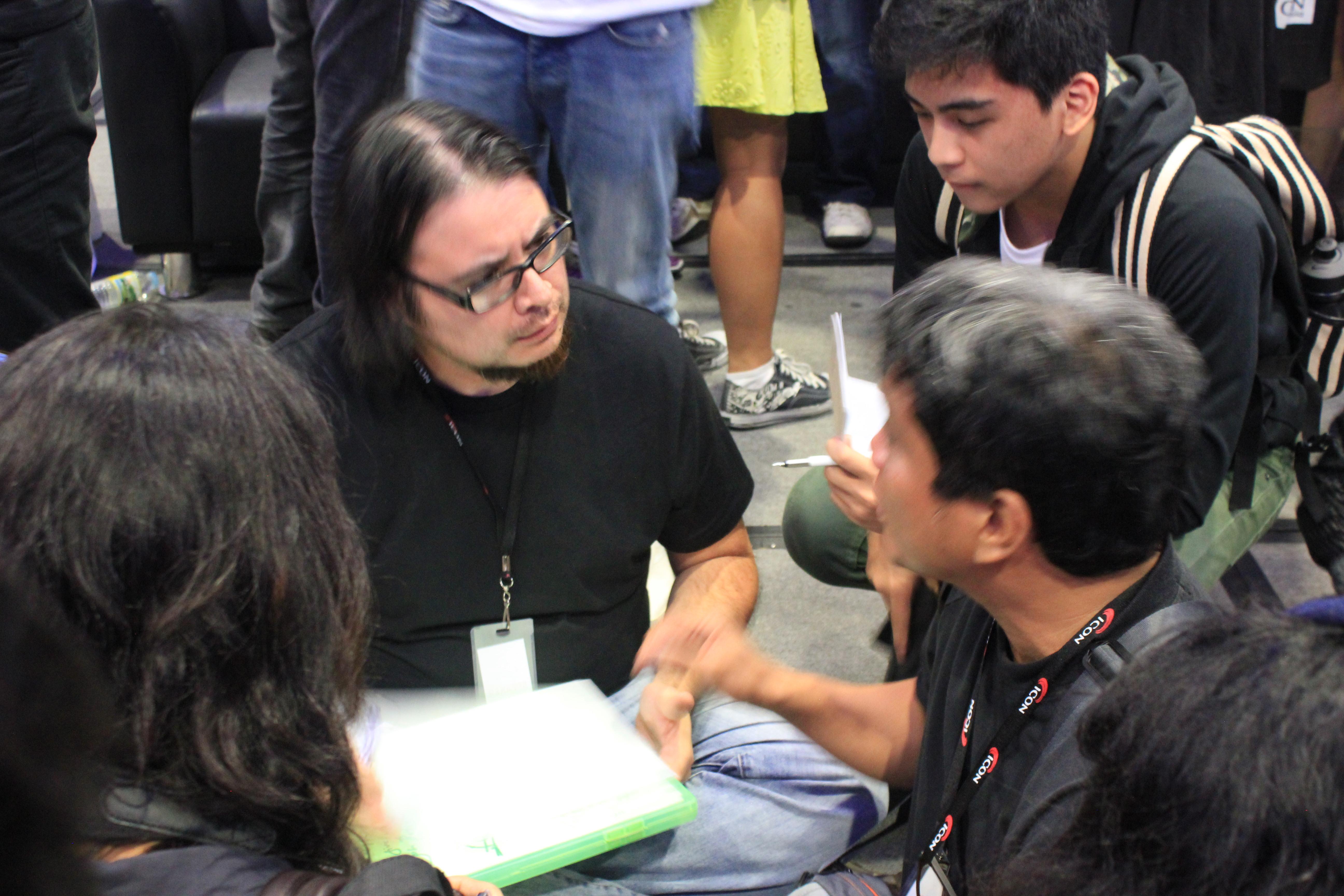 Kovaks talking with some of the participants about animation.
Next to talk was Vance Kovaks, a concept artist and illustrator whose film projects include Thor, Men in Black 3, all of the Narnia films, Snow White & The Huntsman and the new movie, the Dawn of the Planet of the Apes. He shared about his experiences as an illustrator, creative designer, cover artist and concept artist for film, games, them parks and publishing.
He then talked about his life as a freelancer and told the participants that it's okay to get their work rejected because it's part of it . He continued that it's really important to be happy in what you do regardless of what happens to your work. He then discussed concept designing where he talked about mastery, developing craft and awakening creativity.
He told the audience that great art comes with craft and creativity. "One without the other is mindless, and without the other is soulless. It's like the heart and the mind," he said before ending the discussion.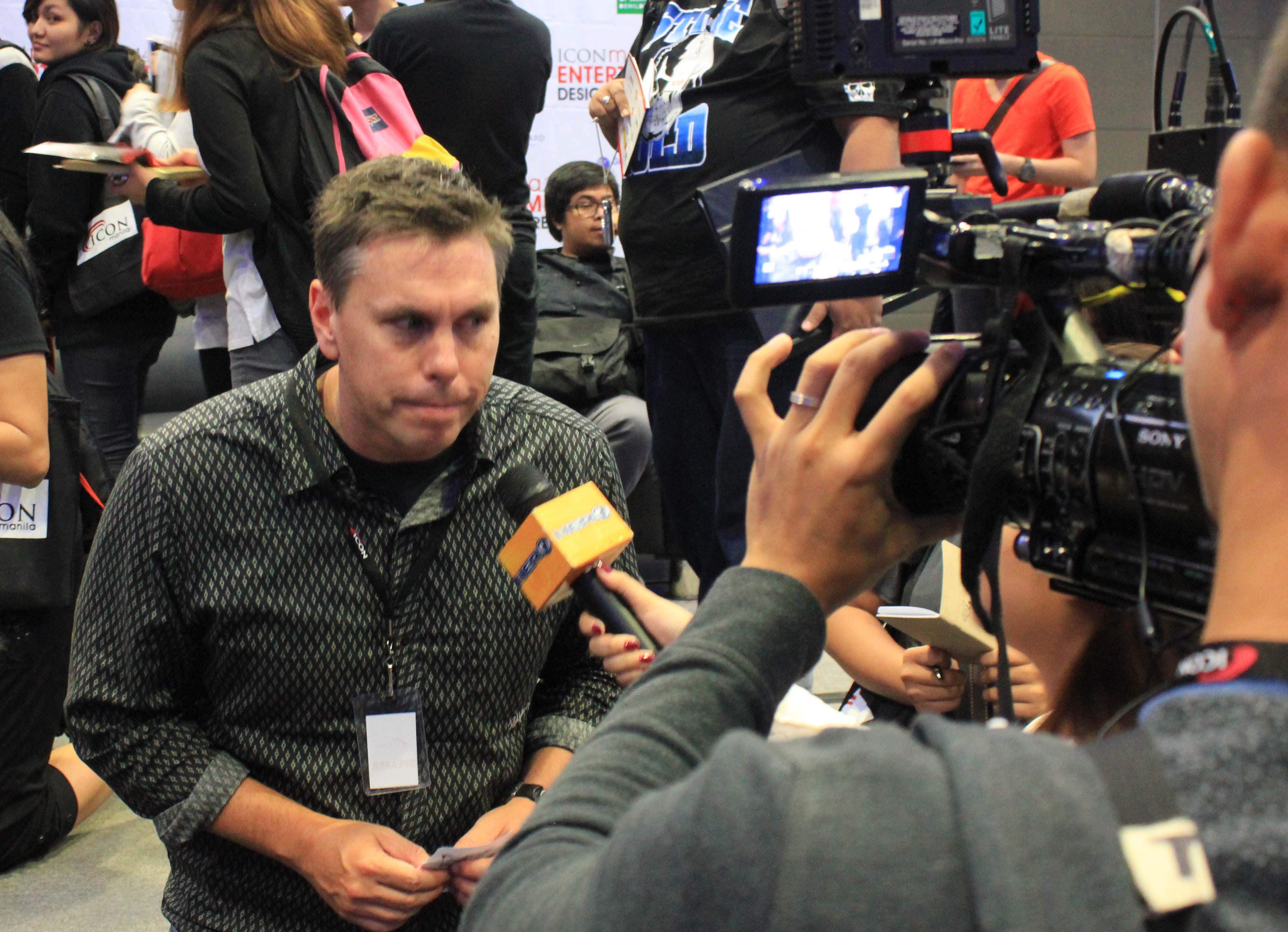 Frozen's animator is seen being interviewed by local media.
The last to talk on ICON MANILA was James A. Finch, a production designer and visual development artist, he was the man behind the design of the critically-acclaimed films such as Tarzan, Atlantis, Bambi 2 and the box-office hit "Frozen". He has been featured in Art Exhibitions at the Walt Disney Animation Studios and other fine art galleries exhibiting his talent.
James shared the process on how they come up with a film that people get easily lost in. He said, "To develop the world (of a story) is a unique thing, because it allows you to do different things." He then showed the visual development ad character design of Frozen.
He finished the discussion by giving an advice to the participants, telling them: ""Your vision, your world are your greatest assets for creation because no one can take that away from you." He also told them that they should not give up their dream and become the best artist.
ICON Manila 2014: Entertainment Design Conference ended with a question and answer with all the speakers. The event took place last July 3 at SMX Convention Center, Pasay City, Metro Manila. The proceeds will be used for the displaced persons affected by the recent calamities in the Philippines through ICON for Missions, a non-profit humanitarian organization based in Eastvale, California.

EVENT GALLERIES: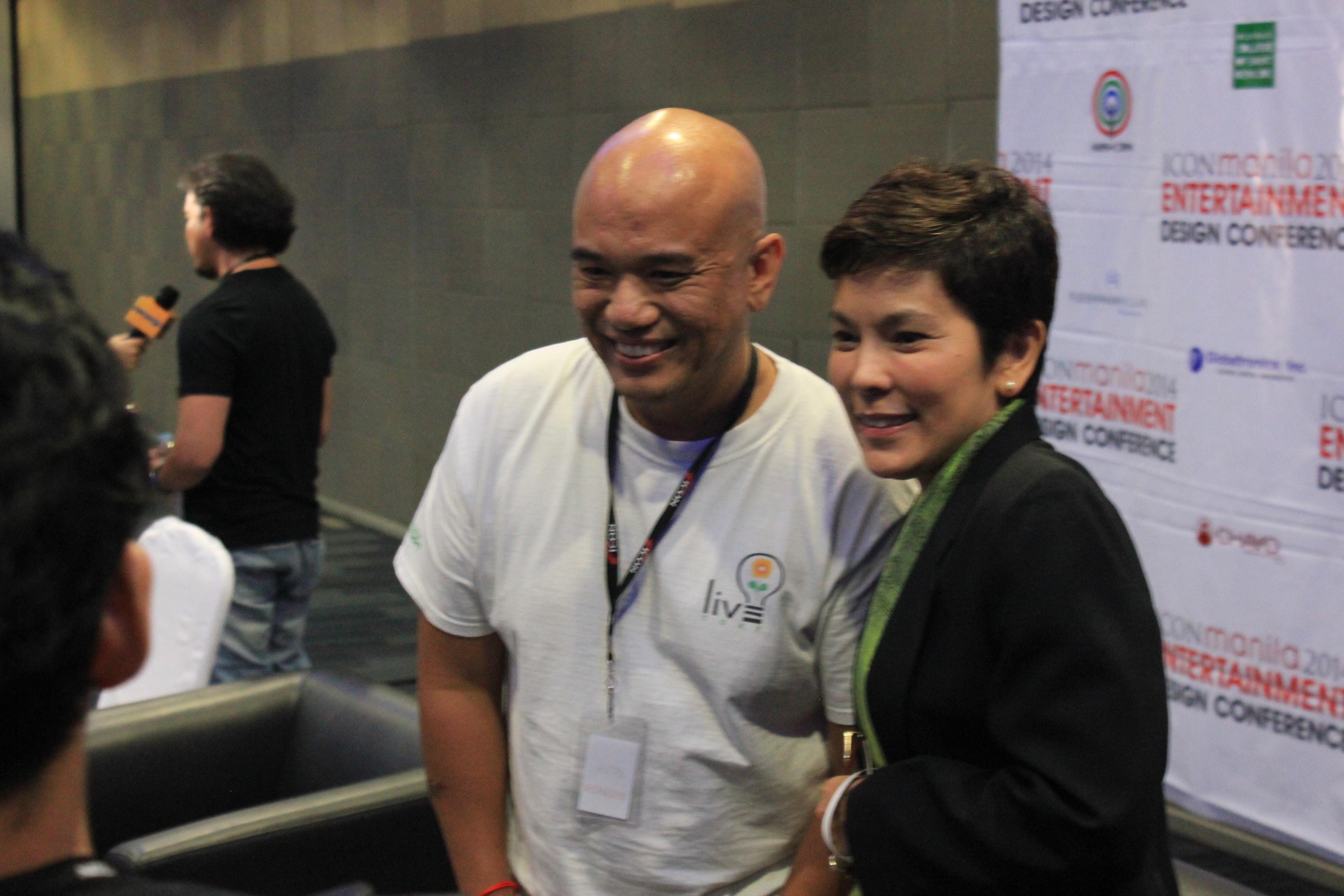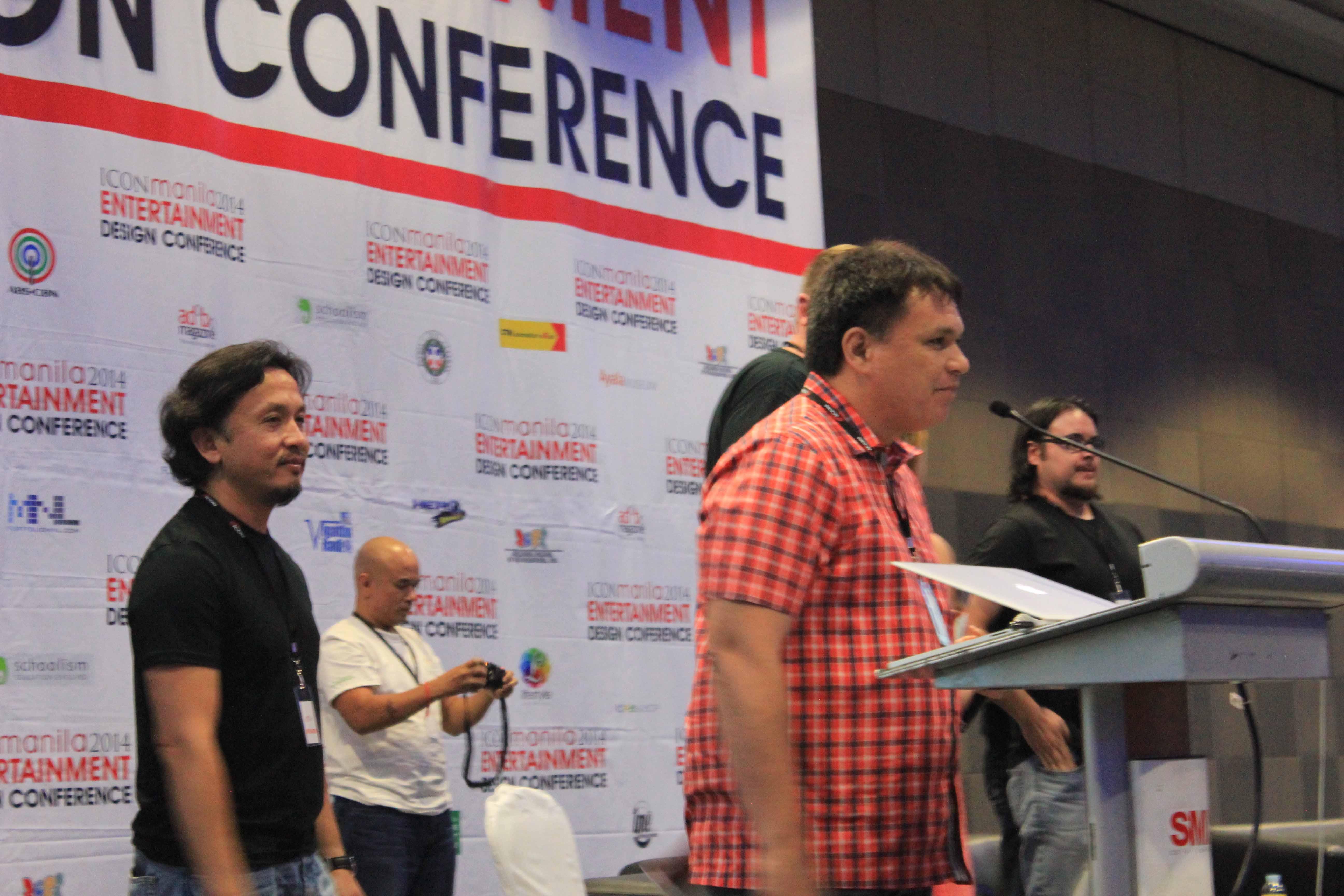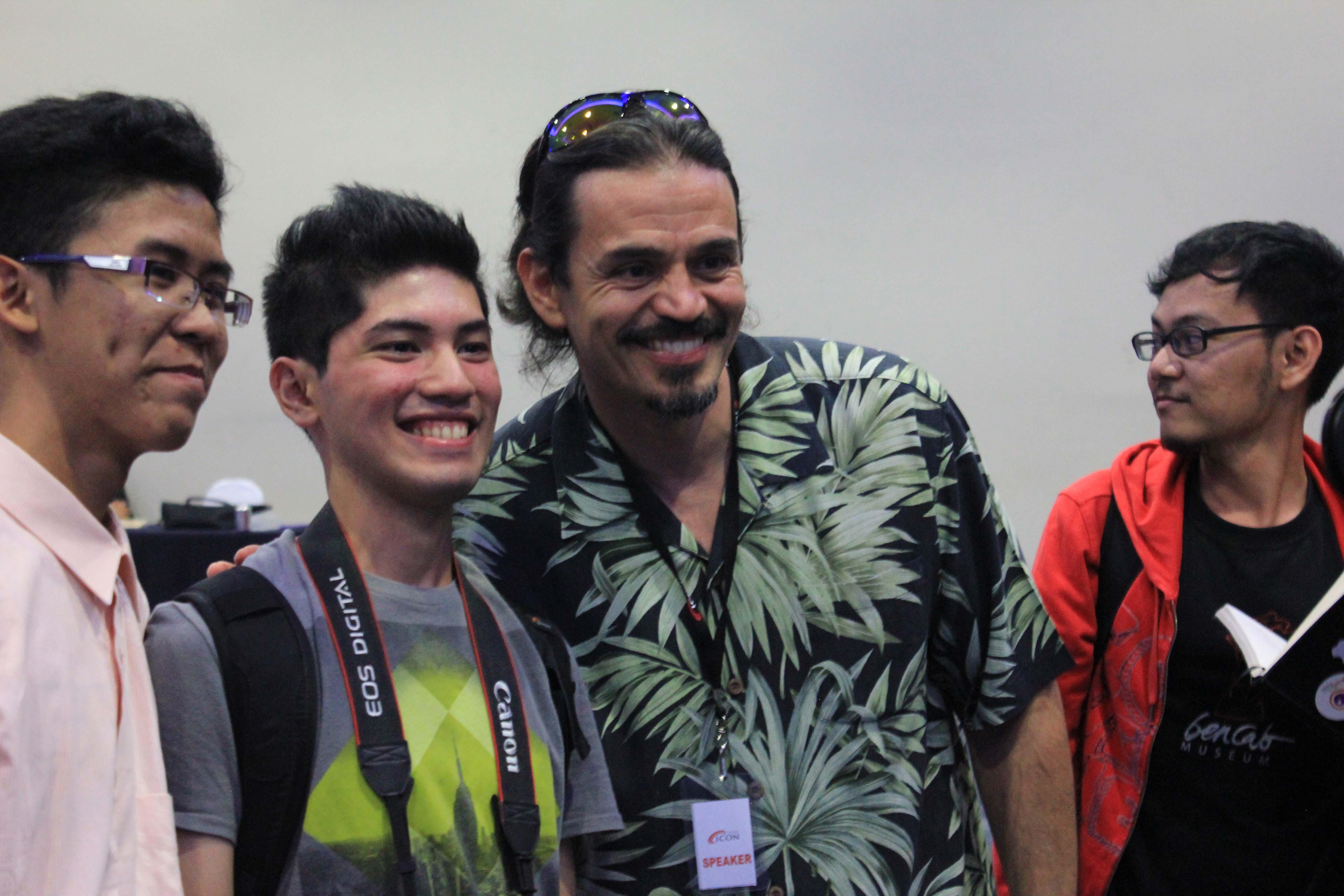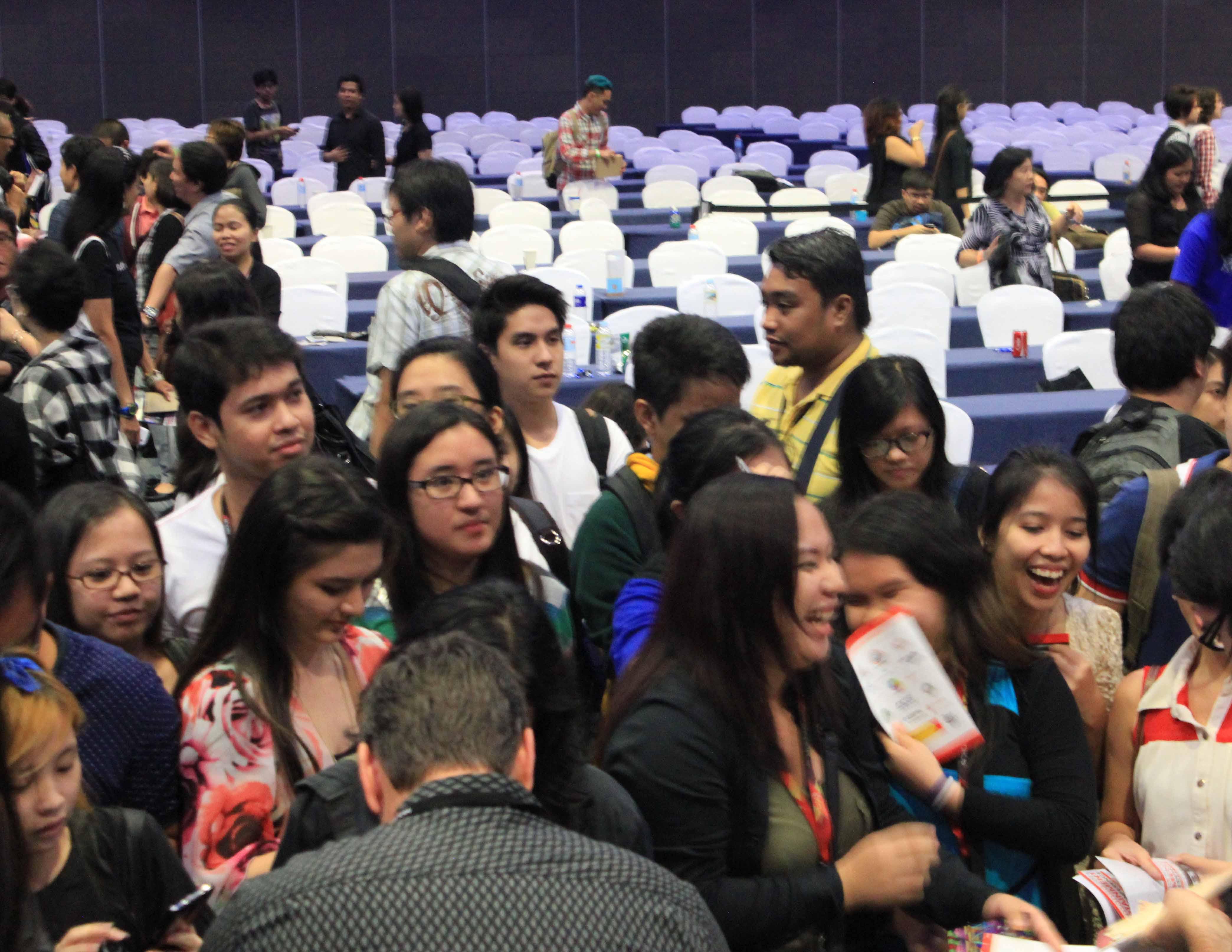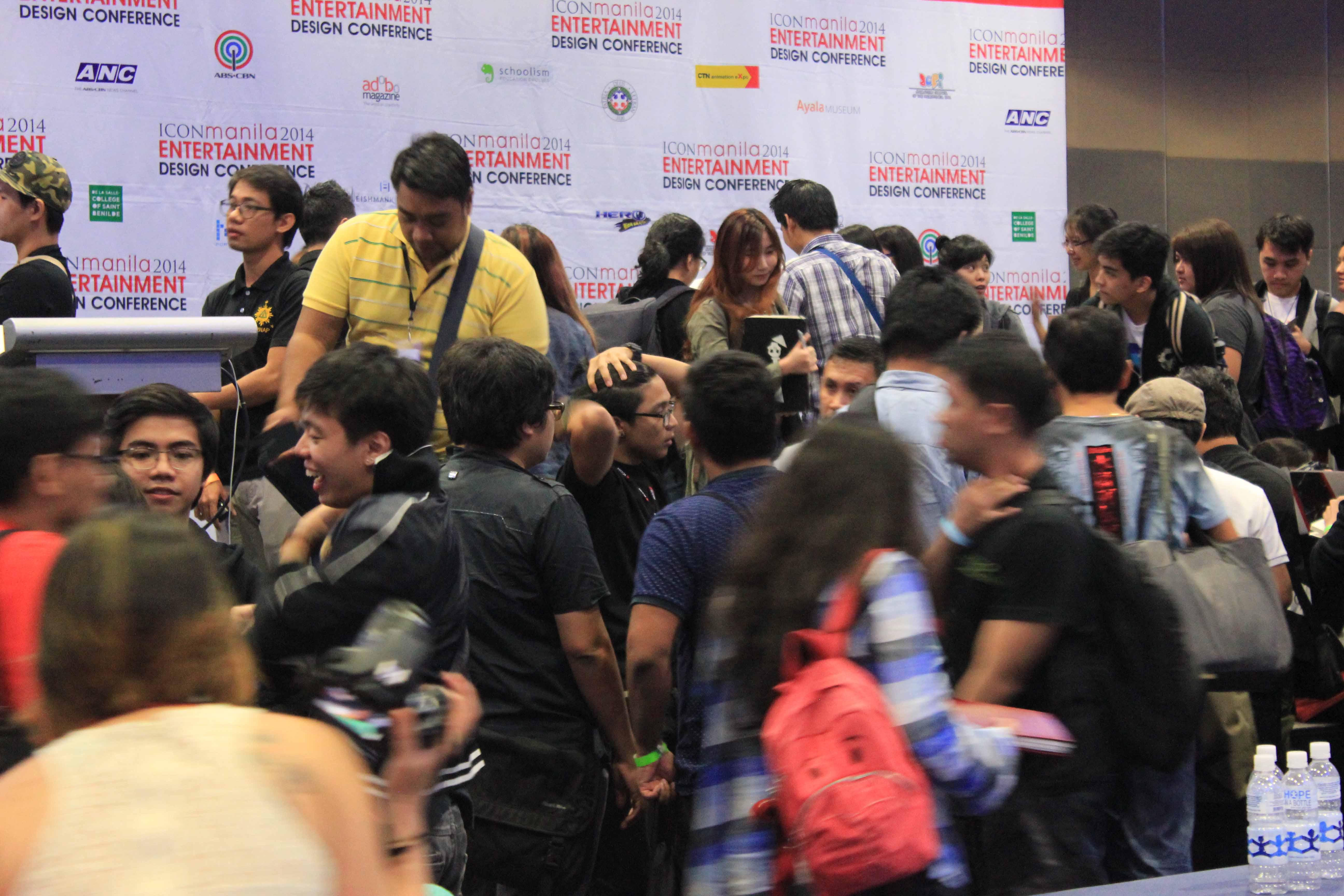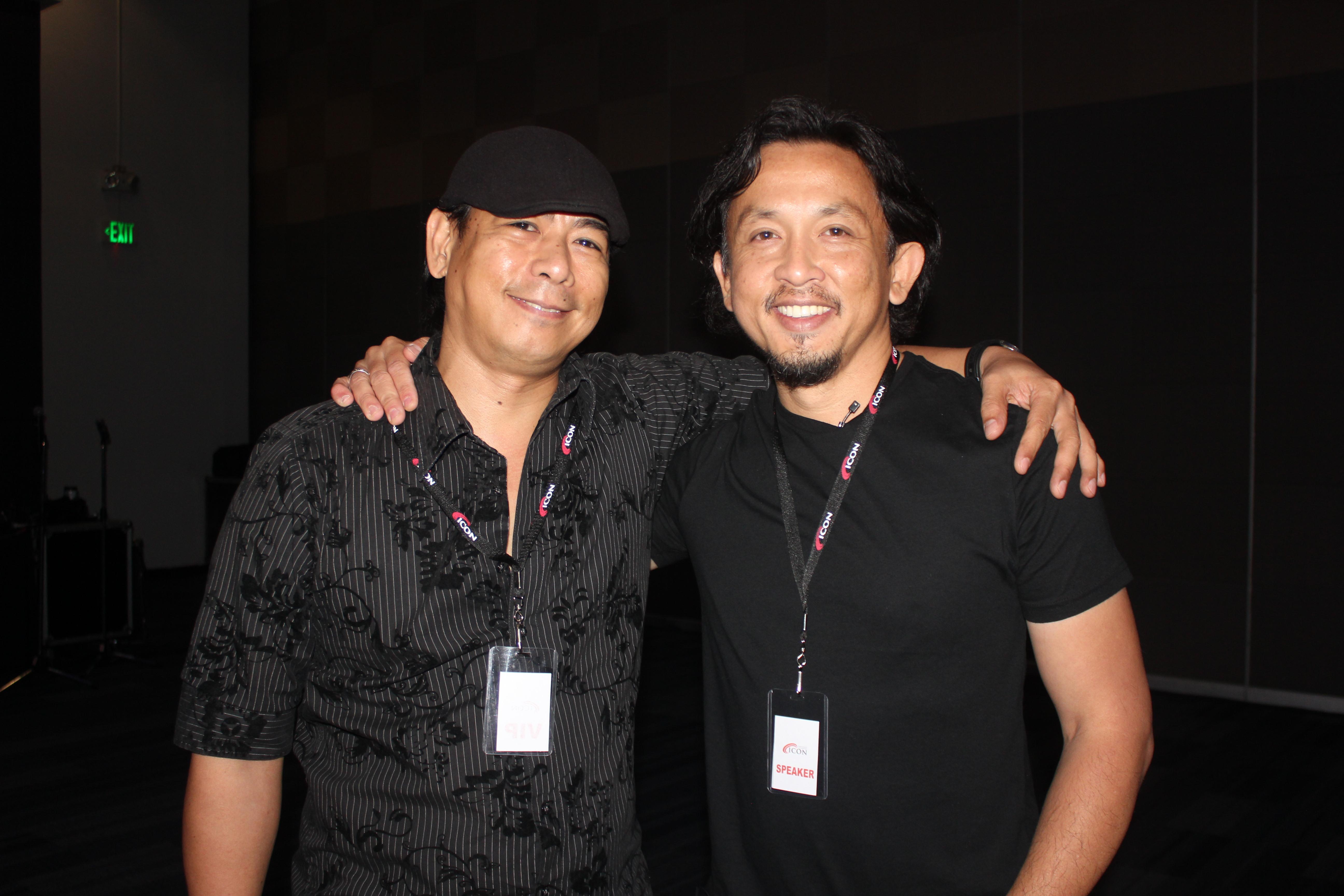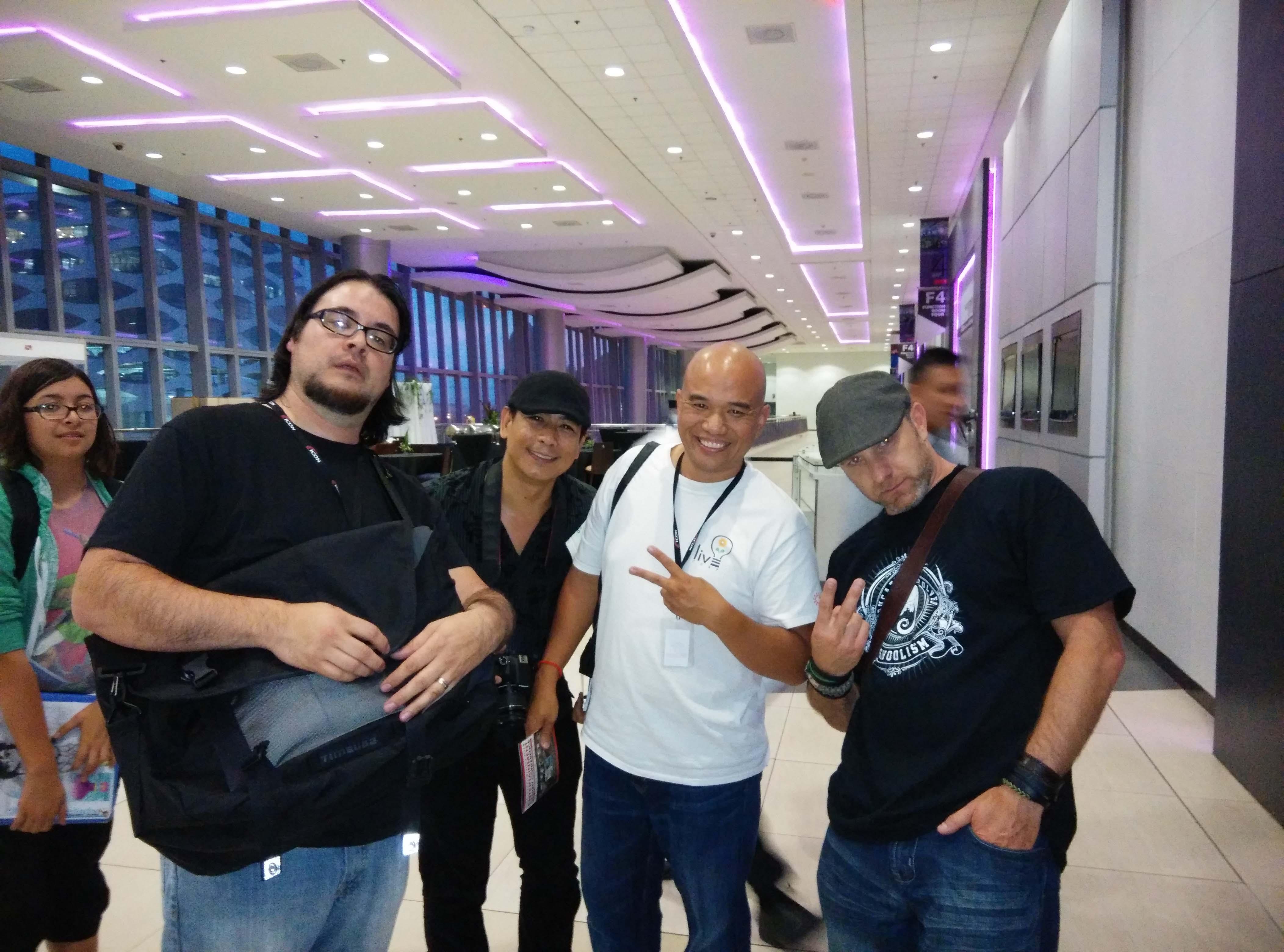 Vigattin is one of the sponsors of the event.
Rating:
2 people rated this.