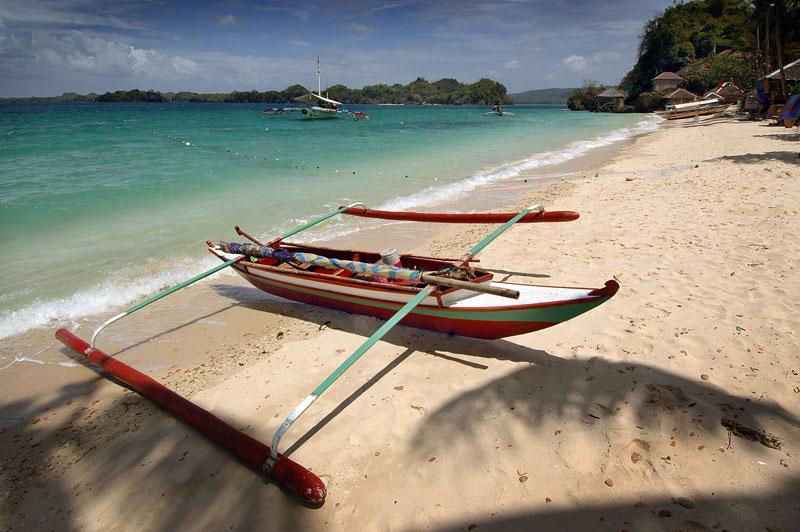 The wealth and grandeur of both land and sea is prominently displayed in Iloilo's many and varied natural attractions. The province boasts of a great assortment of sights guaranteed to please even the most discriminating of travelers.

Iloilo is a province of the Philippines located in the Western Visayas region. Iloilo occupies the southeast portion of Panay Island and is bordered by Antique Province to the west and Capiz Province and the Jintotolo Channel to the north. Just off Iloilo's southeast coast is Guimaras Province, once part of Iloilo Province but now a province in its own right. Across the Panay Gulf and Guimaras Strait is Negros Occidental. Iloilo's capital is Iloilo City though the city itself is independent and not governed by the provincial government of Iloilo.
The province of Iloilo is also endowed with natural attractions that visitors can enjoy:

BUCARI RANGE
Tagged as the summer capital of Western Visayas, Bucari consist of the 14 barangays of Leon and 7 barangays of Alimodian. Its main feature is the pine clad area of Tabionan and the Waterfalls of Imoy.
BULABOG PUTI-AN, Dingle
The only limestone rock information in Panay excluding Guimaras. The park has a land area of 834 hectares covering five of Dingle's 33 barangays. It has 13 known caves.
WVSU WILDLIFE AND CONSERVATION PARK, Lambunao
Located at the WVSU College of Agriculture and Forestry in Brgy. Jayubo, Lambunao, it is a rescue and a captive breeding center that houses exotic birds like the Dolongan and Tarictic Hornbill. Also a home for white-spotted deer, warty pigs and racquet-tail parrots.
PAN DE AZUCAR, Concepcion
The biggest island barangay of Concepcion (14 mainland and 11 island barangays). The imposing Mt. Manaphag rising 573 ft. above sea level is home to wild orchids and the endangered White-Breasted Sea Hawk. It's also home to Tambaliza beach.
TOBOG and BUGTONG BATO
Contiguous to each other, these beach resorts found in San Juaquin are known for their green pebbles.
Accommodations
Here is a list of some of the hotels that can be found in the province should one stay for some time to visit the many attractions of Iloilo:
Location: M.H. Del Pilar St., City Proper, Iloilo / Guimaras, Philippines 5000
Location: Corner JM Basa - Aldeguer Streets, City Proper, Iloilo / Guimaras, Philippines
Location: Corner Yulo - Iznart Streets, City Proper, Iloilo / Guimaras, Philippines 5000
Location: The Atrium at the Capitol, Cor Gen. Luna- Bonifacio Dr, City Proper, Iloilo / Guimaras, Philippines 5000
Circle Inn - Iloilo City Center
Location: Iznart Street, Maria Clara, City Proper, Iloilo / Guimaras, Philippines
Location: Benigno Aquino Avenue, Mandurriao, Iloilo / Guimaras, Philippines 5000
Accessibility
Iloilo Province is located in Western Visayas and can be reached by plane, bus, ferry or roro (roll-on-roll-off) from Manila.
By Air:
There are direct flights to Iloilo Intenational Airport and take around 50 minutes from Manila. Once there, one can ride a shuttle van or taxi going to Iloilo City.
List of airlines that have daily trips to Manila to Iloilo:
Cebu Pacific

Air Philippines

Philippine Airlines

Zest Air
By Sea:
From Manila Ports, the travel time going to Iloilo Domestic Port, located along General Hughes St., is about 20 hours.
By Land:
There are buses from Manila that have trips to Iloilo City. The bus uses the roro (roll-on-roll-off) services going to Iloilo. The bus terminals in Cubao and Pasay have buses with trips going to Iloilo.
When touring the province, taxis and jeepneys are available as a mode of transportation around the province.
Rating:
0 people rated this.