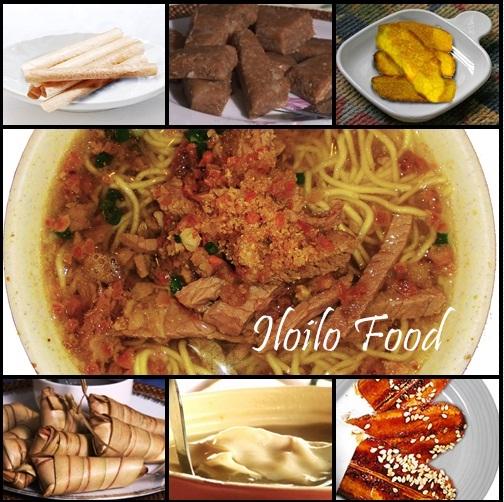 Iloilo is a province that pleases the senses, and for many people it is a province that pleases the sense of taste the most. Throughout the ages, Iloilo cuisine has left a lasting mark on Filipino culture with its delicious array of innovative dishes that may just as well be the reason why people keep coming back here for more.
The definition of every society is not only best described by its history and culture. The prevailing culinary art and food preferences of its people are essential components that can explain the evolution of such society since food is always associated with historical struggles and cultural development. This presentation is an attempt to educate every traveler who chooses Iloilo City as a destination, of the multitude of great gastronomic recipes and mastery of the kitchen art which are remarkably an illustration of the indigenous Ilonggo culture.
Popular Delicacies
La Paz Batchoy - probably the most famous Ilonggo dish in the national scene which was started in the late 1930s before World War II broke out. La Paz batchoy is a noodle dish with pork innards, liver and heart served with hot broth and topped with crunchy chicharon, garlic, onion leaves with soy sauce and powdered pepper used to adjust the flavor according to one's taste.
Pancit Molo - Another famous Ilonggo dish named after a well-known district in Iloilo City, the Molo district. It is an adaptation of Chinese wanton soup which is composed of a mixture of ground pork wrapped in molo wrapper, shredded chicken meat and shrimps topped with some minced green onions and lots of toasted garlic.
Biscocho - derived from the Latin phrase word 'bis coctus' which means "twice baked." It is a popular delicacy in Iloilo City referring to baked bread topped with butter and sugar, or garlic, in some cases. Biscocho is a part of Filipino cuisine originated from Iloilo province and it is also known as a perfect match for coffee or hot chocolate drinks
Old World Delicacies
Pinasugbo - a native confection made from thinly sliced caramelized native banana sprinkled with sesame seeds. It is also one of the most popular delicacy in Iloilo City and well-loved by children because of its chewy and sweet consistent taste.
Barquillos - are thin rolled crisp wafers made from flour, milk and sugar rolled into hollow cylinders. Iloilo is particularly known for its barquillos. They are made by pouring a thin batter is onto a wafer iron (barquillera). Once the wafer is cooked to a light brown it is immediately rolled while still hot and it becomes a crisp rolled cookie when it cools. Barquillos are now available in local flavors like ube and pandan. Sometimes they are filled with polvoron powder to make a sweet called barqueron.
Native Delicacies
Baye-Baye - It is a mixture of scraped young coconut meat, sugar and pinipig (pounded rice grains). Some prepare it in simpler ingredients of coconut meat, sugar, grounded sticky rice (pilit or malagkit) or corn grains. So when you're in Iloilo City, be sure to check out the public markets and other pasalubong centers for this native delicacy that can make your trip more gastronomically satisfying.
Ibus - popular in Iloilo City and in the entire Western Visayas, basically made of pilit (glutinous rice) mixed with coconut milk served during breakfast or snacks. In preparing this delicacy, it is still requires a variety of artistry, skill and ingenuity in wrapping the ibus with coconut leaf which indicates how rich Ilonggo cuisine is all about.
Accommodations
Here is the list of some of the hotels that can be found near in the city of the province that offers a comfortable room and quality services for everyone who wants to visit the attractions of Iloilo.
Location: M.H. Del Pilar St., City Proper, Iloilo / Guimaras, Philippines 5000
Location: Corner JM Basa - Aldeguer Streets, City Proper, Iloilo / Guimaras, Philippines
Location: Corner Yulo - Iznart Streets, City Proper, Iloilo / Guimaras, Philippines 5000
Location: The Atrium at the Capitol, Cor Gen. Luna- Bonifacio Dr, City Proper, Iloilo / Guimaras, Philippines 5000
Circle Inn - Iloilo City Center
Location: Iznart Street, Maria Clara, City Proper, Iloilo / Guimaras, Philippines
Location: Benigno Aquino Avenue, Mandurriao, Iloilo / Guimaras, Philippines 5000
Accessibility
Iloilo Province is located in the Western Visayas region, and can be reached by plane, bus, ferry or roro (roll-on-roll-off) from Manila.
By Air:
There are direct flights to Iloilo Intenational Airport and take around 50 minutes from Manila. Once there, one can ride a shuttle van or taxi going to Iloilo City.
List of airlines that have daily trips to Manila to Iloilo:
Cebu Pacific

Air Philippines

Philippine Airlines

Zest Air
By Sea:
From Manila Ports, the travel time going to Iloilo Domestic Port, located along General Hughes St., is about 20 hours.
By Land:
There are buses from Manila that have trips to Iloilo City. The bus uses the roro (roll-on-roll-off) services going to Iloilo. The bus terminals in Cubao and Pasay have buses with trips going to Iloilo.
When touring the province, taxis and jeepneys are available as a mode of transportation around the province.
Rating:
1 people rated this.