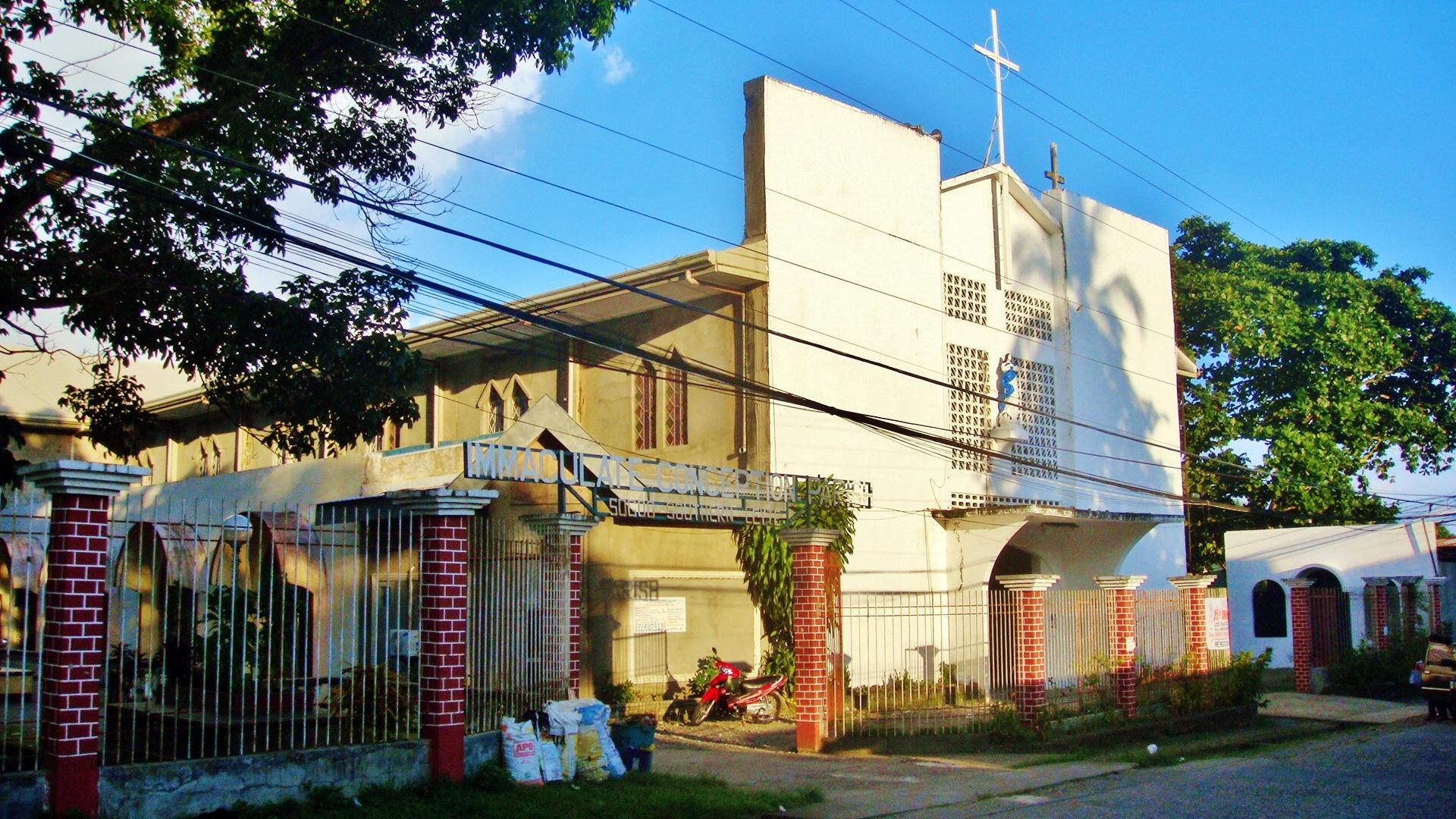 "SOGOD" is a Cebuano term meaning "to start" and this word aptly describes this booming town located at the innermost part of the bay on the southern portion of Leyte Island. One look at the map of the island, and one certainly cannot miss this town.
Aptly so, because Sogod is where thousand start their journey to other parts of the archipelago. In other words, this town is a junction to many places. One can take a ride to the capital town with ease, for buses and jeepneys go there by the hour. You need to go to a regional office in Tacloban City, and several buses a day can take you there. The ferry terminal in Liloan is just an hour's ride away, and Mindanao is almost at the doorstep from there. A Trip to Manila is not a problem, for long-distance transport is available. Indeed, Sogod is a good place to start when one wants to go to somewhere.
Demised Mariologists may turn in their graves, but the patroness of Sogod can also be said to be a Sogodnon. For, technically speaking (may God allow the use of this phrase in His divine plan), Immaculada Concepcion speaks of the beginning of the Incarnation. The Blessed Virgin, chosen by God to become the Mother of his Son, is starting her earthly life through an "Immaculate Conception" in her mother's womb. Aptly chosen as the patroness of the parish as well by the community, indeed.
Of course, under the mantle of Our Lady, the Sogodnons have already begun their journey towards salvation. It all began when the people of Sogod started building a church of light materials. But Moro pirates, as legend tells it, razed the structure to the ground. Unfazed, the people again started to build another church – now made of strong materials- and a watch tower. The Moro invaders returned and burned and destroyed the church and the watch tower. In spite of these tragedies, the people remained where they were. It is regarded as a test of faith to see their churches burned time and again, the Sogodnons transformed their community into a church with a capital C. This community – God's people became a parish on May 14, 1866 under the patronage of the Immaculate Conception of the Blessed Virgin Mary by virtue of a Real Aprobacion. Another leg of the journey had been overcome.
The history of Sogod Parish seems to be an endless cycle of starts and beginnings (Even its present church building which was started in the early 1960s and considered one of the biggest in the diocese is still unfinished.) But this is where one can find the charm of the place and its people. Undaunted by events that somehow destroy what they had begun, the Sogodnons can always be counted to rise up and start all over again. (Atoy Manlunas III (NORTHERNHASHBERRY) - October 17, 2010)
Accommodations
Dona Marta Hotel -

Tahusan Beach Road Hinunangan
GV Hotel Maasin (Southern Leyte) -

T. Opus Street, Maasin City, Southern Leyte, Samar / Leyte, Philippines
GV Tower Hotel - Sogod -

Osmena Street, Sogod, Leyte
Maasin Country Lodge -

Maasin City
Verano Pension House -

Along Kangleon Street, Barangay Matahan, Maasin City, Southern Leyte
Southern Comfort Pensionne -

Demeterio Street, Barangay Abgao, Maasin City, Southern Leyte
Jaimee's Hotel -

Ibarra Beach, Maasin City, Southern Leyte, Samar / Leyte, Philippines 6600
How to get there
From Manila, tourists can reach Southern Leyte by riding a plane via Tacloban. Local airlines from Manila have trips going to Tacloban - the gateway to Southern Leyte. Next from Tacloban, take an FX van going to Hinunangan - one of the town in Southern Leyte.
There are buses from Manila particularly in Pasay or Cubao that have direct trips to Hinunangan.
Rating:
0 people rated this.