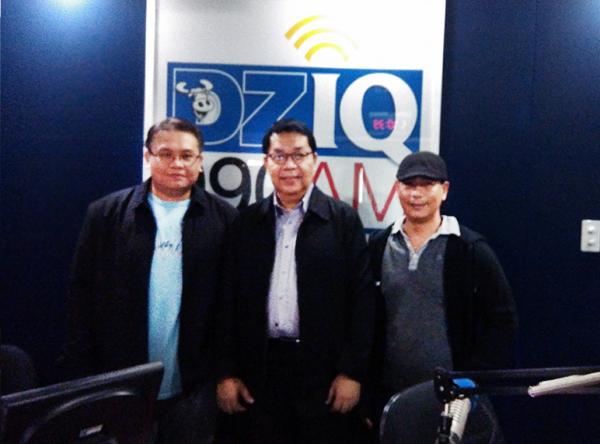 (From L-R) Mr. Den Macaranas of Vigattin Radio, Dr. Danilo P. Delfin of ILCM & Mr. Elsion Barcelo of Vigattin Radio
With co-anchors Den Macaranas and Elison Barcelo, Vigattin Radio discussed about the latest medical treatment in the Philippines which is the intravenous laser therapy. Their guests are wellness advocate and blogger Ronnie Bernardo and cardiologist Dr. Danilo P. Delfin of Integrated Laser and Complementary Medicine Clinic.
Dr. Danilo Delfin talked about the intravenous laser therapy (IVLT). He said that it is a non-invasive treatment that can be perfectly used to treat cardiovascular diseases. It is also capable of treating a lot of medical conditions such as, arthroses, fibromyalgia, diabetes, chronic disease of the liver and body pains.

He added that currently, laser therapy is popular in other parts of the world especially in Europe and America where it is used as an alternative to surgery. "This is now the time for the Filipinos to open your eyes and be aware of the presence of medical laser technology," he said.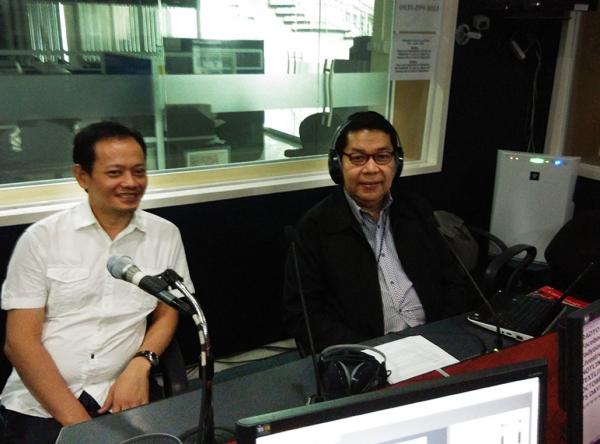 Mr. Ronnie Bernardo and Dr. Danilo Delfin of Integrated Laser and Complementary Medicine Clinic.
Dr. Delfin told us that the procedure of intravenous laser therapy is uncomplicated. The blood cells will be radiated with laser light of contrasting wavelengths through a laser fiber (optic needle) that is inserted into the arm vein. The light power has an extremely low wattage which is completely harmless.
Afterwards, Ronnie told Vigattin Radio that this technology (Intravenous Laser Therapy) was brought to the Philippines and made possible by medical technologist Rommel Santos who migrated to Australia 17 years ago. Today, Filipinos can avail of this non-invasive treatment and cure their recurring illness.
Currently, Integrated Laser and Complementary Medicine Clinic is the only clinic that offers premiere intravenous laser therapy treatment. They have two clinics in Cebu which are located in; Rm 201 Mango Square Mall, General Maxillon Ave, Cebu City and; Poblacion 3 Dapdap, Car Car City, Cebu.
Their Metro Manila Branch is conveniently located at Unit 2414 Medical Plaza Ortigas, San Miguel Ave., Ortigas, Pasig City. For those interested, you can contact these numbers (for Cebu): (+63)916-458-9480, (032)254-1844, (for Metro Manila): (+63)0915-810-5557, (02)477-0644, (02)631-78 21.
You can also visit their website at www.integratedlasermedicine.com and www.ilacm.com. Before they leave the studio, Dr. Delfin said "Intravenous laser therapy is a state of the art [treatment] that leading centers [hospitals, clinics] should be aware of and use it. This is truly helpful for all of us including the Filipino patients".
For the second part of the show, click here.
Rating:
0 people rated this.