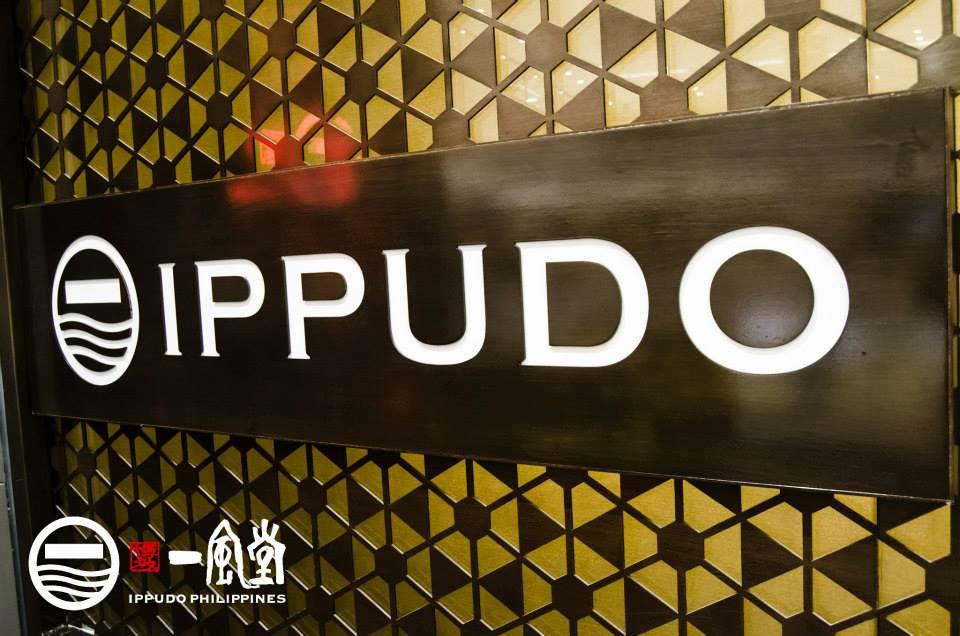 The world-famous ramen house, Ippudo, finally opened its Philippines branch. Located at SM Megamall's glamorous Mega Fashion Hall, the restaurant took Manila's ramen craze by storm throughout its opening last September 10, 2014. The new ramen restaurant has also outlets in Sydney, Singapore and Hong Kong.

Ippudo was founded in Fukuoka City (Hakata) in the south of Japan. By the three-time "Ramen King" Shigemi Kawahara. Since then, the ramen house has expanded to over 80 stores in Japan alone and opened some 40 stores worldwide. It has become a well-known ramen restaurant over the years.
As mentioned on their website, Ippudo continues to remain true to its roots giving the highest quality and hospitable service. The restaurant aims to create an excellent and satisfying ramen dining experience for its multinational customers all over the world.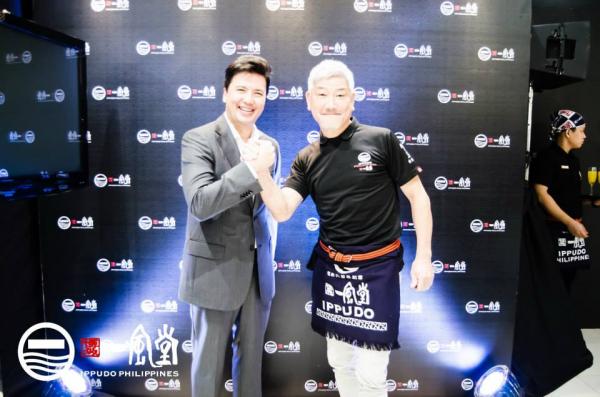 The man behind Ippudo Philippines, Mr. John Concepcion (Left) together with Ippudo's founder and three-time Ramen King Mr. Shigemi Kawahara (right).
Through Shigemi Kawahara and his philosophy —"to continuously innovate to remain true", Ippudo became a globally acclaimed ramen restaurant for introducing to the world the authentic Hakata tonkotsu pork soup. From its humble beginnings in Japan, Filipinos can now try the critically-praised Hakata ramen.
Ippudo's grand opening launch in Manila was attended by the Ramen King himself with the outlet's restaurateur, John Concepcion. They were introduced by the program host Mari Jasmine. The two gave short speeches before hanging the noren and toasting a cup of sake taken from a traditional sake barrel.

Among the ramen dishes that are served in Ippudo are Shiromaru Motoaji (P375) —a classic Hakata-style ramen; Akamaru Shinaji (P390) —refined, modern-style ramen and; Karaka Men (P390) — tonkotsu broth enhanced with special blended miso paste and fragrant garlic oil.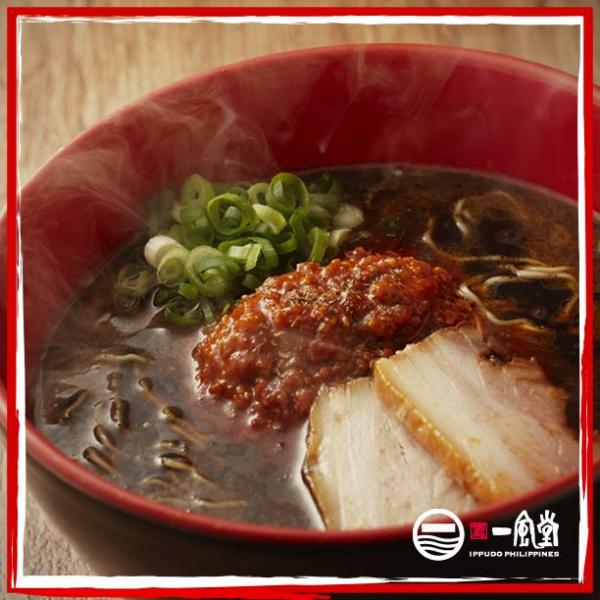 Karaka Men (P390)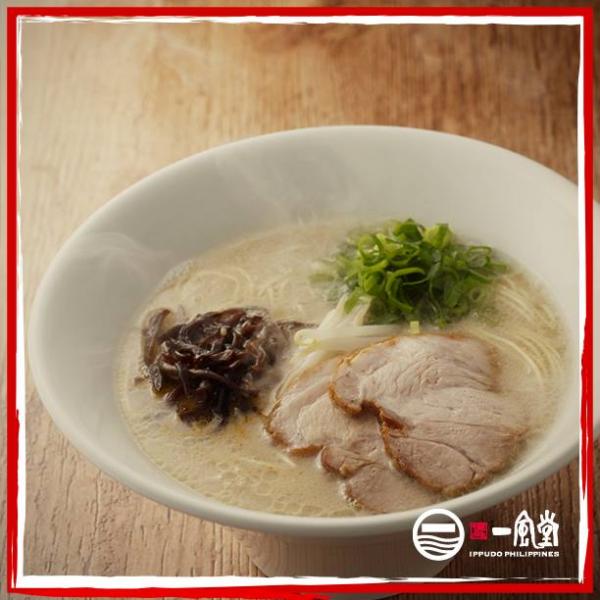 Shiromaru Motoaji (P375)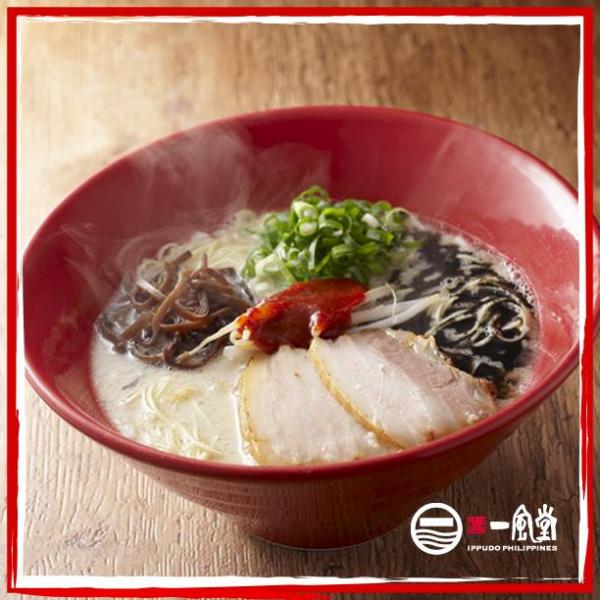 Akamaru Shinaji (P390)
They also have Ippudo Classics such as Hakata Style Gyoza (P195), Oroshi Ponzu Gyoza (P210), Pork Bun (P100), and Chicken Bun (P100). Their Ala Cartes are Bakuretsu Tofu (P170), Crispy Corn (P130), Dashimaki Tamago with Mentaiko Mayo (P150), Tori Karaage (P200), Agedashi Tofu (P190) and Curry Cheese Harumaki (P190).
If you're into veganism you can try their salads: Goma Q (P140), Ippudo Original Salad (P210) and Nikumiso Tofu Salad (P210). After having your chosen dish then you might also want to try their sweet desserts which are Panna Cotta (P160), Green Tea Ice Cream (P150) and Black Sesame Ice Cream (P150)
Those are just some of the dishes that you can savor in Ippudo. From ramens to salads, the restaurant definitely has a cuisine that is delicious and delightful. Thanks to Mr. Concepcion for bringing Ippudo here in the Philippines, now, Filipinos don't need to go to Japan, Singapore and many parts of the world just to taste Ippudo's special ramen.

Ippudo Philippines is located at 3rd Floor, SM Mega Fashion Hall, SM Megamall, Ortigas Centre, Mandaluyong City. They are open daily at this time: 10:00 am - 9:00 pm (Mon-Thu), 10:00 am to 10:00 pm (Fri-Sat) and 10:00 am to 9:00 pm. You can contact them through this number: (02) 470 1837. You may also visit their website for more information, www.ippudoph.com.
Rating:
0 people rated this.