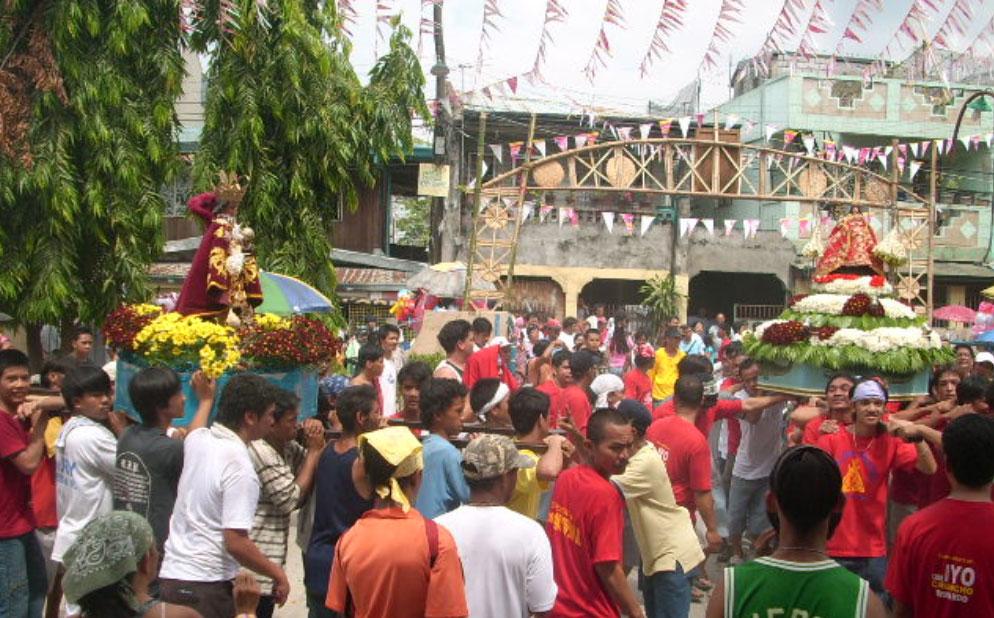 Overview
This festival is a week-long party celebrated every last week of February in Brgy. Kalawaan, Pasig City. The festival features the "Itik" or native duck. The occasion is highlighted with colorful props, exciting activities, and extravagant food with Itik as the main ingredient.
It's also a way of the people to get closer to their patron. The festival is an abundant showcase of Philippine culture and tradition coinciding with the Feast of the barangay's patroness, Saint Martha. Like other fiestas, the Itik-Itik Festival is a thanksgiving celebration to their patron saint for hearing their prayers.
As part of the celebration, the famous Itik-Itik dance is never forgotten. The performers' choreography includes movements that imitate ducks and other birds.

Itik-Itik Dance
It is one of the popular folk dances in the Philippines especially among the Visayan. The Itik Itik Dance steps are very similar to the gestures of ducks. The dancers act or mimic the movements of the native duck.
The dance is believed to have originated from the dance Sibay danced to the Dejado music. Sibay is a bird dance that came from the Visayan Islands.
Based on the townsfolk, this traditional dance was first executed by a young woman named Kanang who was the top performer in the province of Surigao del Norte. During a baptismal reception, the girl was asked to dance. Then she created her own dance steps that imitate the way a duck walks and splashes water on its back to attract a mate or partner.
The Patroness
Saint Martha is the adored patroness of the town of Pasig. She is recognized as the patron of cooks and washerwomen – women who wash clothes for other people and make a living from it. She is also considered as the patroness of duck raisers.
The parade is conducted with a pagoda carrying the figure of Santa Martha stepping on a crocodile. Her banca pulls another with a gigantic crocodile. On top of the crocodile is an image of a heroine dancing while holding a bolo or "Itak".
Activities/Events
Street Dancing

Duck Cooking Contest

Outrigger Boat Race

Fluvial / Street Parade

Duck Egg Race

Duck Catching

Swimming Contest
Rating:
0 people rated this.