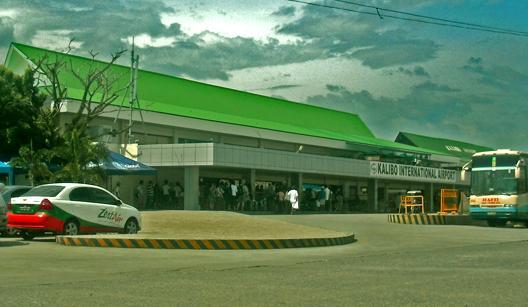 Kalibo International Airport (Filipino: Paliparang Pandaigdig ng Kalibo, Hiligaynon: Pangkalibutan nga Hulugpaan sang Kalibo, Akeanon: Pangkalibutan nga Paeuparan it Kalibo) (IATA: KLO, ICAO: RPVK) is an airport that serves the general area of Kalibo, the capital of the province of Aklan in the Philippines, and is one of two airports serving Boracay, the other being Godofredo P. Ramos Airport in the town of Malay. The airport is classified as an international airport by the Civil Aviation Authority of the Philippines, a body of the Department of Transportation and Communications responsible for the operations of all airports in the Philippines except major international airports.
The airport is about ten minutes from the main area of Kalibo. Kalibo International Airport services international destinations such as Seoul-Incheon, Busan, Shanghai, Chengdu, Taipei, Beijing, and Hong Kong.
Expansion and Development
On March 31, 2008, construction of the airport's new terminal building commenced. The said construction is part of the 130-million peso fund pledged by President Gloria Macapagal-Arroyo in 2007 for the upgrade of the airport which is being geared to become an international landmark for tourism. The package includes 80 million pesos for the new terminal, while 50 million was released in 2009 by the Department of Budget and Management for the installation of an Instrument Landing System (ILS).
The Kalibo International Airport boasts of the busiest international flight activity in Western Visayas. Regular and chartered flights and accommodated thousands of travelers during the holidays from Asian routes to the capital town of Kalibo. Kalibo International Airport is set for massive upgrade with the 3-billion-peso budget approved by the DOTC with the support of Sec. Mar Roxas and CAAP officials. The construction of the new terminal building will start as soon as possible it also includes widening and extension of the runway from 2300 to 2600 meters, apron and tarmac expansion plus additional aircraft parking and airport lights and additional vehicular parking.
Rating:
0 people rated this.