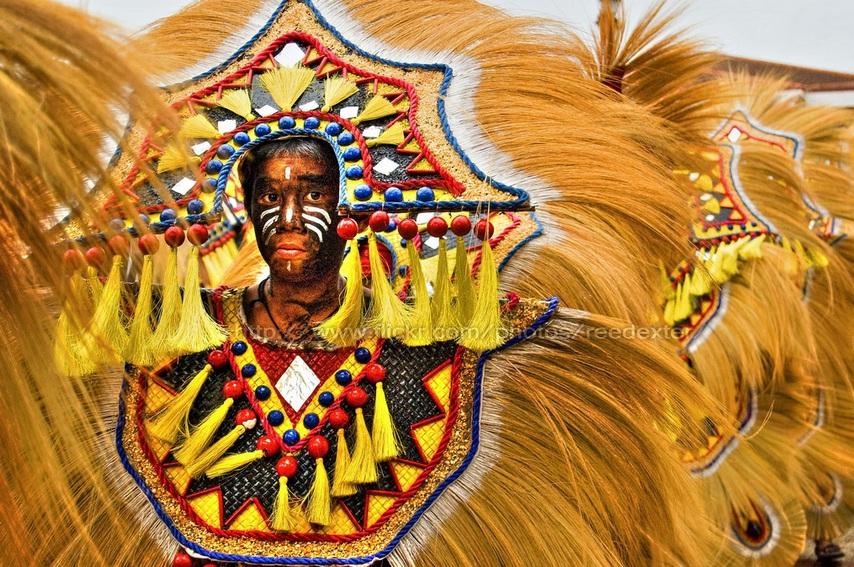 Overview
Kalibo is the capital of the province of Aklan, situated at the northwest of Panay Island. It is a first class municipality in the Western Visayas Region and practically located at the center of all coastal municipalities of Aklan.
As a major tourism gateway, the influx of tourists to Boracay Island catalyzes rapid economic expansion and municipal landscape development. Tourism activity peaks in the heart of Kalibo every January as the yearly celebration of the world-famous Sto. Niño Ati-Atihan Festival (normally held during the 3rd Sunday of January), the Mother of Philippine Festivals, attracts devotees, revelers, and tourists from different parts of the world to experience the utmost solemnity and unparalleled camaraderie and spontaneity of the Ati-Atihan that truly make it the fiesta of all fiestas.
Bakhawan Eco-Tourism
Aside from Ati-Atihan, other places of interest in Kalibo is the Bakhawan Eco-Park, dubbed as the Philippines' most successful mangrove reforestation project, and the Kalibo Museum which serves as a repository of the town's history and heritage.
Located in New Buswang, the Bakhawan Eco-Park is an eco-tourism project of the community, NGOs, and the local government. Covering 106 hectares, the mangroves have taken their spot as one of the most visited places in Kalibo, not only by locals but also by foreign communities whose advocacy is aligned with reforestation and environmentalism.
Kalibo Cathedral

In 1750, one Fray Andres de Aguirre, a Basque companion priest of Fray Andres Urdaneta and explorer Miguel Lopez de Legaspi baptized in one day 1,000 inhabitants of the town and surrounding settlements in the place. To celebrate the eventful day, the drums of Aklan were sounded for this beneficial event and coincided with the existing Ati-Atihan feast. Thus, the present Ati-Atihan is tinged with religious fervor is now associated with miracles. Devotees nowadays participate in the street dancing, novena and masses or fall in line at the century-old Kalibo Cathedral just to let their bodies be massaged or rubbed with the image of the Sto. Niño" (de Kalibo).
Freedom Shrine

Located within the town proper of Kalibo. Accessible by private cars, tricycles and motorcycles. The town's famous landmark where fierce battles ensued between the combined Filipino and American troops together with the Aklanon guerrillas during World War II. A Monument was built to signify the heroic stand of Aklanons. Mortar and other fragments of armaments can be found at the vicinity.
Accommodation
Ati-Atihan Festival Hostel
Location: 19 Martyrs Street, Kalibo, Kalibo, Philippines 5600
Location: 476 N Roldan Street, Kalibo, Kalibo, Philippines
Location: Judge N. Martelino Street Andagao Kalibo Aklan 5600, Philippines
Location: Sta. Monica, Andagao, Kalibo, Kalibo, Philippines
Location: Pastrana St and N. Roldan Street, Kalibo, Kalibo, Philippines
How to get there
Via Kalibo International Airport (Aklan)
From Manila Airport, travel to Kalibo will take more or less 45 minutes. There are four airlines that operate trips to Kalibo, such as Philippine Airlines, Cebu Pacific, Zest Air, and Air Phil Express. Kalibo is also the jump-off point for many international travelers heading to Boracay. The Kalibo International Airport is about ten minutes from the main plaza.
By Land
Kalibo is 160 kilometers from Iloilo City, 90 kilometers from Roxas City, and 175 kilometers from San Jose, Antique. Land travel from Iloilo City to Kalibo takes approximately two and a half to three hours, one and a half hours from Roxas City, and three to five hours from San Jose, Antique. All are accessible by bus and minivans. Trips to Caticlan range from 50 minutes to 90 minutes depending on the mode of transportation. Public transportation around the province and the city is by tricycle, taxi, multicab, and jeepney.
Rating:
0 people rated this.