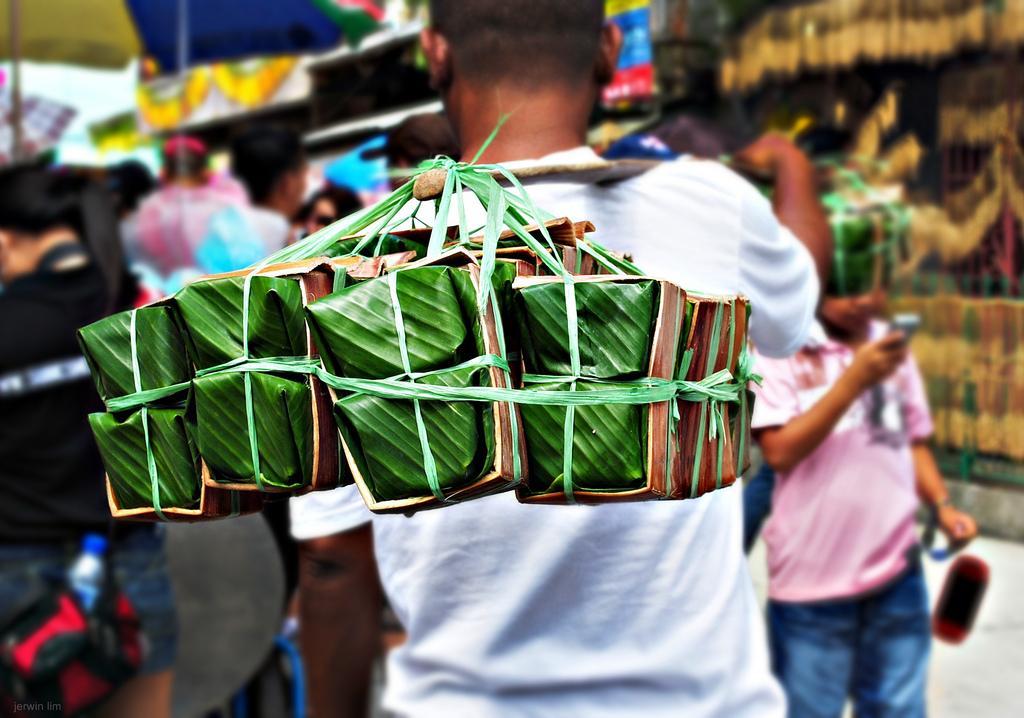 Kesong Puti Festival is held in Sta. Cruz, Laguna, in celebration of the town's main delicacy, the Kesong Puti. It had been celebrated on different dates since it was first held ten years ago, but this year, it was celebrated on May 7-12.

Before the event formally start, the Municipality of Sta. Cruz usually has a Civic Parade and "Misa ng Pasasalamat" or Thanksgiving Mass sponsored by the city mayor.
Then, they have a trade fair in the front of Liwasang Sta. Cruz showcasing Kesong Puti and other products of the city. Kesong Puti (native white cheese) is made from the milk of carabaos or water buffalos. It is a fresh soft white cheese. It is best served with hot "pandesal," a yeast bread popular in the country. It is a rounded bread made of flour, eggs, yeast, sugar, and salt. Kesong puti and pandesal can be both served with coffee or hot chocolate in the morning.
Tourists go to Sta. Cruz to order boxes of Kesong Puti, not only during festivals but also all year round. On regular days, when there are no festivals, you can buy kesong puti in Barangay Bagumbayan in Sta. Cruz. There are many households that make Kesong Puti as a cottage industry.
Other activities are lined up in the six-day festival like Fun Fun and Biking for Fun, two friendly races with participants taking part for their own enjoyment rather than competition. It is a good bonding activity for families and friends. There's also a search for Ms. and Mr. Sta. Cruz, wherein contestants should not only be beautiful but also intelligent and talented. There are also game shows, quiz bees, a mayor's night when the mayor gives awards to the locals ("Gawad Parangal sa Natatanging Mamamayan ng Sta. Cruz"), choral competitions, painting exhibits, and a banca race and a streetdancing competition. However, the highlight of this festival is the Kesong Puti Cookfest, where representatives of different barangays of Sta. Cruz present various recipes for Kesong Puti. On the last night, there is a fabulous fireworks display.
Festivals are not only made for saints and heroes. In the town of Sta. Cruz, people honor and celebrate the food that is very dear to them, the Kesong Puti. It is their pride and lifeblood, so the Kesong Puti Festival is just a fair tribute to this yummy white delicacy.
How to get there
From Manila, there are two terminals and companies that offer a route going directly to Sta. Cruz Laguna. The first one is HM transport located in Cubao and the other one is Green Star Express located in LRT Taft.
Rating:
0 people rated this.