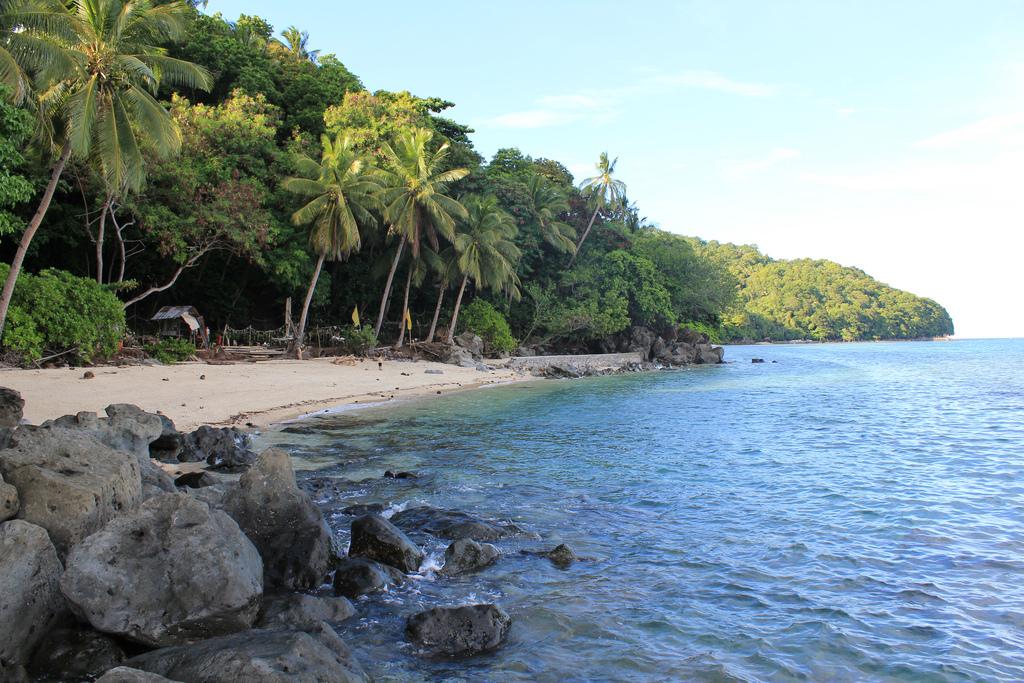 Kibila Beach is one of the beaches that can be found in the beautiful province of Camiguin. It nestled in Sitio Kibila, Brgy. Cantaan in the town of Guinsiliban. The beach is a long stretch of white sand against the backdrop of azure seas, definitely a place worth seeing and visiting in the Philippine south.
Guinsiliban is one of the charming towns of Camiguin and Kibila beach it's proud attractions.
Besides being pleasing to the senses, the beach is also abundant with marine life which include many species of fish, corals, invertebrates and molluscs, in particular giant clams. The town takes pride in the beach having giant clams accessible through snorkelling and has become a tourist attraction. Live giant clams live off the beach and for a minimal fee, visitors are given the opportunity to see these fascinating creatures alive in their natural environment.
Going to Camiguin
Camiguin is accessible by both air and water from Visayas or Mindanao. Camiguin is only 35 minutes by air from Mactan, Cebu International Airport, which flight schedule - Cebu-Camiguin vice-versa, every Mondays, Wednesdays and Fridays. Another way from Cebu to Camiguin is via a ferry, which travels once a week and takes approximately 12 hours.
There are daily flights from Manila to Cagayan De Oro City's Lumbia Airport. From the airport a jeepney ride will take to Agora Bus Terminal, where there is a bus going to Balingoan, Misamis Oriental, a coastal town that serves as a entry point to Camiguin. It takes on hour to cross the port of Benoni, or 45 minutes to cross towards the port of Guinsiliban. From Cagayan De Oro , there is also a daily catamaran that plies the CDO-Camiguin route. The same ferry also travels daily from Camiguin to Tagblaran, Bohol and vise versa.
Aside from the above-mentioned means of reaching Camiguin, a ferry also caters from Bohol to Camiguin vice-versa route daily. Specifically 8:00 o'clock in the morning from Camiguin and 1:00 o'clock in the afternoon from Bohol. The route docks at Balbagon Wharf and Jagna, Bohol respectively.
Getting Around the Island
There are many forms of public and private transportation available in the island. One only has to inform your host about you need. Vans, jeepneys, multicabs (small jeepneys), tricycles (motorellas), and motorcycles are the most common form of transport.
Rating:
12 people rated this.