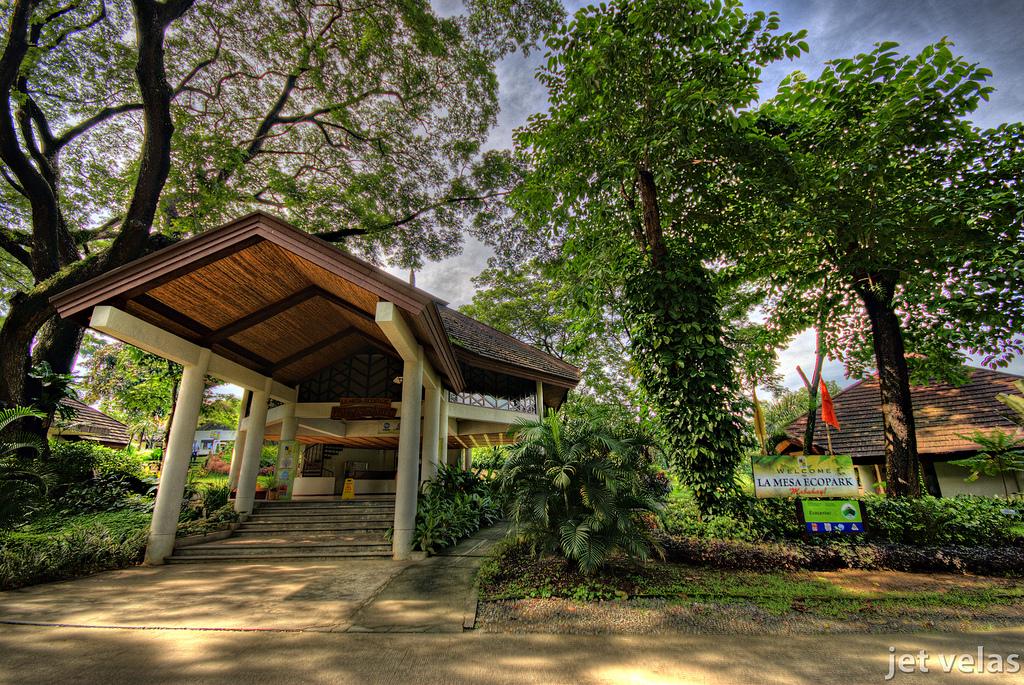 La Mesa Ecopark Admin Building
A popular tourist spot right at the heart of East Fairview is the La Mesa Dam Eco Park, a 33-hectare ecological park that provides natural amenities where people can retreat to and recharge their batteries.
The La Mesa Watershed and Eco-Park consists of the La Mesa Dam and an ecological nature reserve site in Quezon City commissioned in 1929 in the Philippines. It is part of the Angat-Ipo-La Mesa water system, which supplies most of the water supply of Metro Manila. The La Mesa Dam is an earth dam whose reservoir can hold up to 50.5 million cubic meters and occupying an area of 27 square kilometers.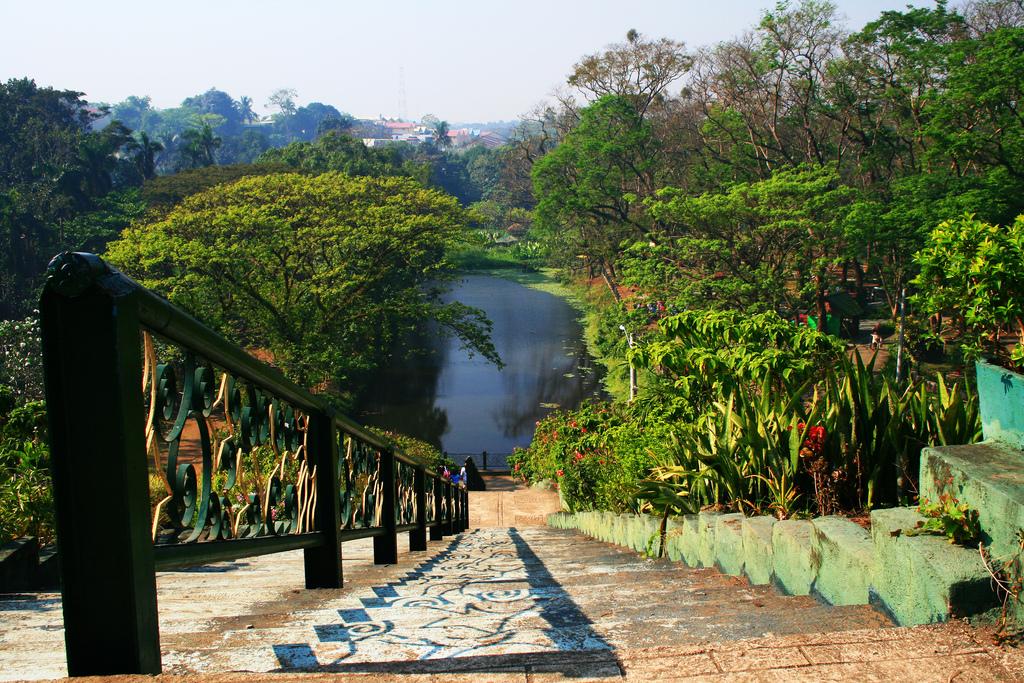 The water collected in the reservoir is treated on-site by the Maynilad Water Services, and at the Balara Treatment Plant further south from the Manila Water. Both water companies are private concessionaires awarded by the Metropolitan Waterworks and Sewerage System, the government agency in charge of water supply. It is a vital link to the water requirements of 12 million residents of Metro Manila considering that 1.5 million liters of water pass through this reservoir every day. It is also the last forest of its size in the metropolis.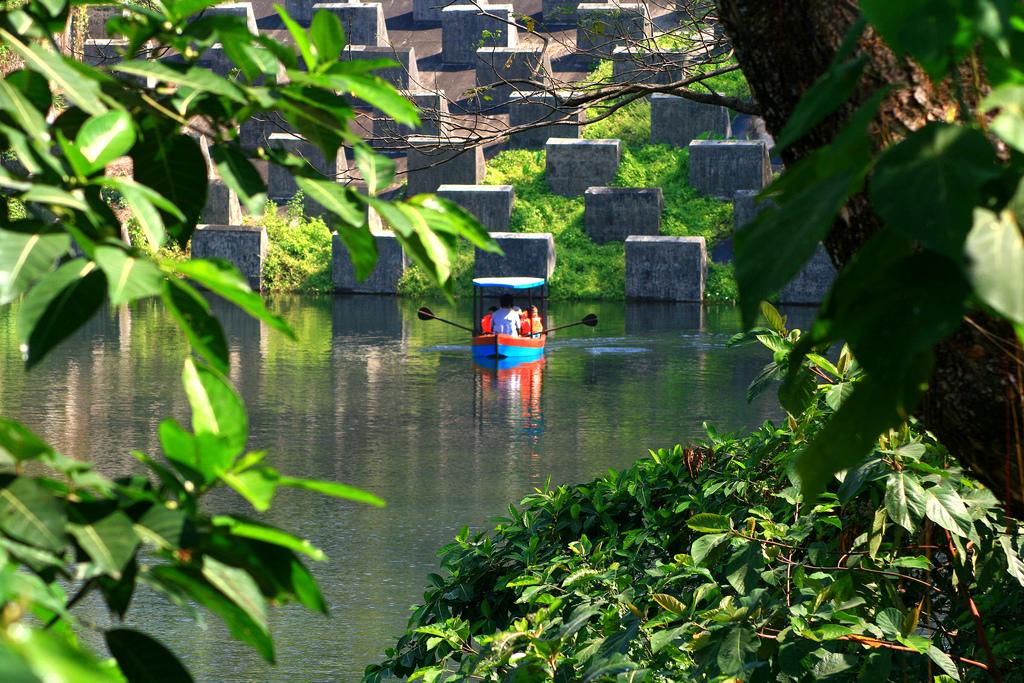 The park had been neglected for years due to lack of funds, illegal settling, poaching and logging. In 1999, the ABS-CBN Foundation created Bantay Kalikasan (Nature Watch) and, in partnership with Metropolitan Waterworks and Sewerage System (MWSS), undertook the Save La Mesa Watershed.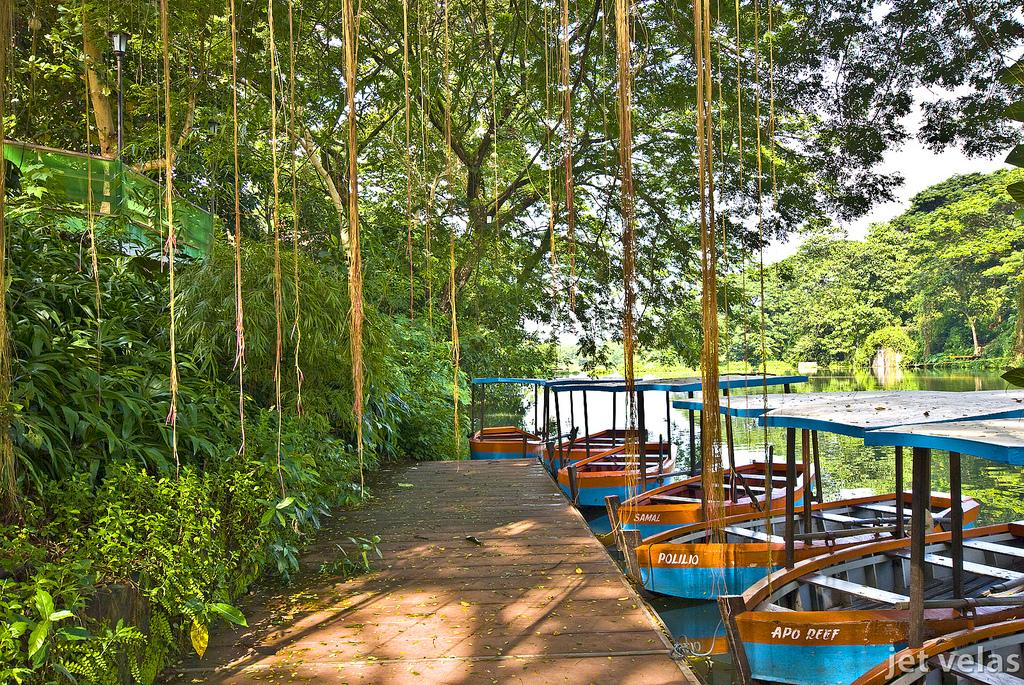 In 2003, the City government infused over P5.5 million to revive the park into the biggest eco-tourism destination in Metro Manila, beginning with the pavement of the surrounding road system to make the park more accessible to the public. The multi-sectoral effort continued over the years, with more partners including Aboitiz, Super Ferry, Shell, Petron and the Lopez Group.
In September 2004, it was renamed La Mesa Ecopark and reopened to the public. This tree-lined paradise is now teeming with opportunities for adventure seekers.
What to do
Hiking

Mountain-biking

Horseback riding

Boating

Swimming

Rappelling

Zip-lining

Picnic

Photo shoots

Fishing
The fish caught can even be purchased and cooked in an open grill for a satisfying lunch under a canopy of trees. Folks can also enjoy a paddle boat ride in the beautiful lagoon without having to trek all the way to Baguio's Burnham Park. To escape the heat, a refreshing dip can be taken in the large salt-water pool unique to La Mesa Eco Park. Salt granules are used instead of chlorine making the pool's water safer and less toxic.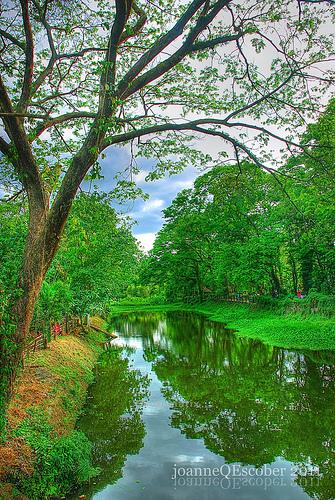 Other innovative attractions in the park are the Eco-Trail, a place to enjoy the beauty of nature and learn about the dynamics of the forest ecosystem, and the Ecomuseum, a museum solely dedicated to environmental education and biodiversity conservation. There is also the Pilot Organic Farm that ventures in vermin-composting, vegetable growing and bee-keeping for honey production.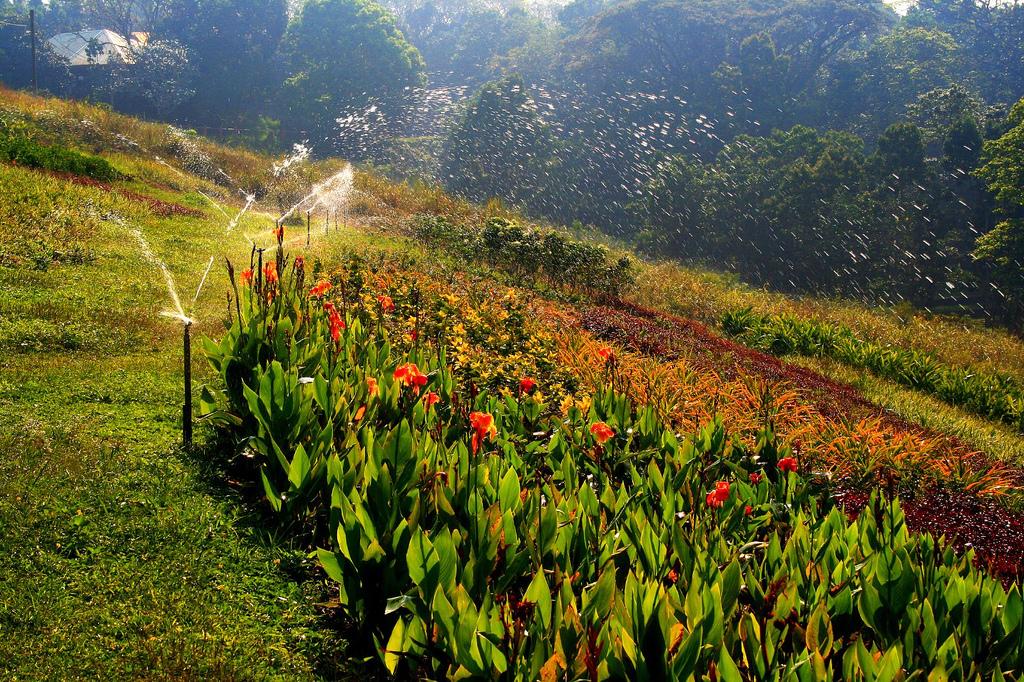 A biodiversity assessment made by the University of the Philippines-Los Ba?os indicated sightings of rare bird and plant species in the Ecopark. Avid bird watchers can catch a glimpse of white-eared brown doves, black napped orioles, brown shrikes and white collared king fishers, to name a few. For orchid and flower lovers, there's a two-hectare shell flower terraces and an orchidarium with rare species of orchids from the Philippine Orchid Society and other donors
Where to stay
Here is the list of some of the accommodations that can be found around the city of Quezon. It offers good services and comfortable rooms for all visitors.
Imperial Palace Suites - Timog Avenue Corner Tomas Morato Avenue, 1103 Quezon City

Torre Venezia Hotel - 170 Timog Avenue cor Scout Santiago St.,, 1100 Quezon City

Dangay Suites - 99-A Dangay Street, 1105 Quezon City

Eurotel Araneta Center, Cubao - General Araneta Corner General Roxas Streets, 1109 Quezon City

The Sulo Riviera Hotel - Matalino Road, Diliman, Quezon City

Sir William's Hotel - 39 Timog Avenue, 1103 Quezon City

Lemon Tree Inn - 18 Scout Magbanua Street near corner of Quezon Avenue, Barangay Paligsahan,, 1103 Quezon City

Robbinsdale Residences - # 14 Araneta Ave. corner Palanza St., 1113 Quezon City

Mezza Residences Condote - Aurora Boulevard Corner Araneta Avenue, Guirayan Street, Barangay Dona Imelda, 1000 Quezon City

La Breza Hotel - Mother Ignacia St., 7876 Quezon City

Crowne Plaza Galleria Manila - Ortigas Avenue corner ADB Avenue, 1100 Quezon City

Eastwood Richmonde Hotel - 17 Orchard Road, Eastwood City, Bagumbayan, 1110 Quezon City

Stone House Bed and Breakfast Quezon City - 1315 E. Rodriguez Avenue, 1100 Quezon City

Fersal Hotel - Annapolis - 49 Annapolis Street, Cubao, 1100 Quezon City

The Oracle Hotel - 317 Katipunan Avenue, 1600 Quezon City
Getting around the city
Public transportation within the city, like in most of the urban areas in the Philippines, is facilitated mostly using inexpensive jeepneys and buses. Tricycles give access to more secluded areas, while taxi cabs are available to navigate any course.
This City has 3 Circumferential Roads. The following are:
C-3: Sgt. Emilio Rivera Avenue and Araneta Avenue

C-4: Epifanio de los Santos Avenue or EDSA

C-5: Mindanao Avenue, Tandang Sora Avenue, Congressional Avenue Extension, Katipunan Avenue and E. Rodriguez Avenue
Railway
Currently, two elevated light rail systems and one heavy rail system run through Quezon City: LRT 1 – at EDSA (C-4) connecting North Avenue and Baclaran (Manila) LRT 2 – at Aurora Boulevard (R-6) connecting Santolan (Pasig City) and C.M.Recto Avenue (Manila), and MRT 3 – at EDSA (C-4) from Taft Avenue (R-2 in Pasay City) to North Avenue.
An elevated rail transit system (MRT-4) that was supposed to follow the general alignment of Quezon and Commonwealth Avenues (R-7) was shelved. In its place, a 22 kilometer rail system will be built. The MRT-7 project will commence at North Avenue, connecting the MRT-3 at its northern terminus. It will then go through Commonwealth Avenue, then through Regalado, Quirino Highway, ending in San Jose del Monte, Bulacan. The system has a proposed spur line to connect itself to MRT-2 in Katipunan, passing through the University of the Philippines Diliman and Katipunan Avenue.
The following elevated railway stations in the city (Only 13 Stations):
MRT-3 (with 5 Stations):

North Avenue- (Connected to LRT-1 Yellow Line)

Quezon Avenue

Kamuning

Araneta Center-Cubao- (Connected to LRT-2 Purple Line)

Santolan

LRT-2 (with 5 Stations):

Gilmore

Betty Go-Belmonte

Araneta Center-Cubao- (Connected to MRT-3 Blue Line)

Anonas

Katipunan

LRT-1 (with 3 Stations)

Balintawak

Roosevelt

North Avenue- (Connected to MRT-3 Blue Line)
Rating:
2 people rated this.