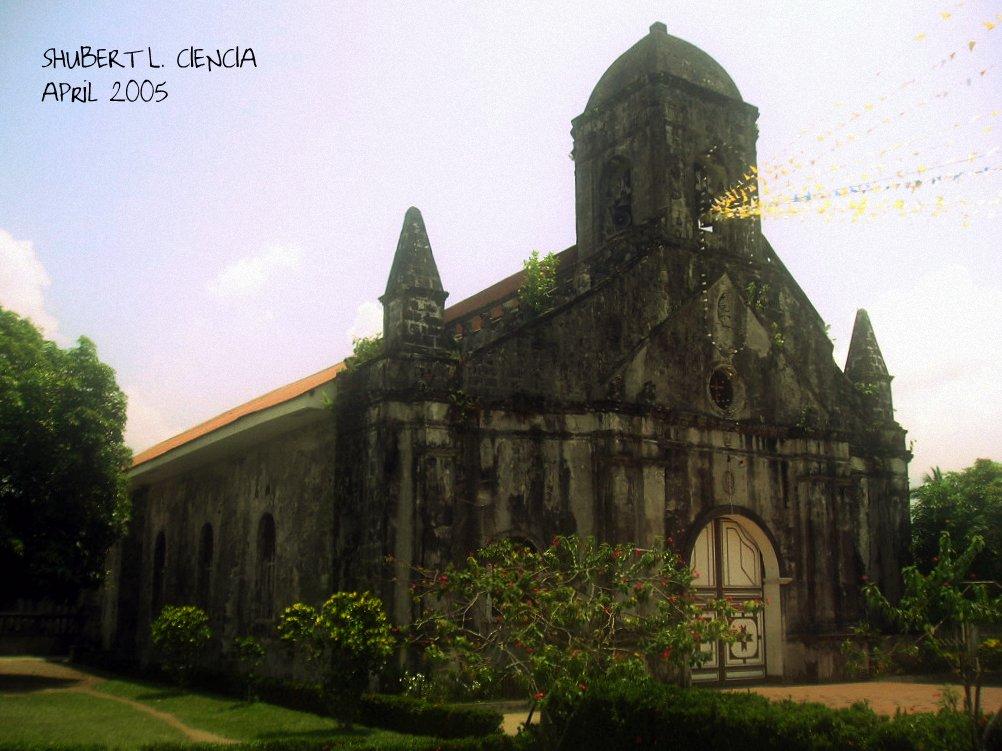 The church of Lagonoy is one of the oldest churches in Camarines Sur. It is located in the town of San Jose in Camarines Sur.
The old parish priest of Lagonoy, Fr. Salvador Mendoza, decided to build a church in a place called "Cabayawasan" because of the presence of so many guava trees in the area. The construction of the church began in 1818. It was a cooperative effort of the people of Lagonoy who worked on the northern part and the people of Danlog on the southern part. Most of the materials and labor were either free or as payment for weddings and baptisms.
In 1813, the town of San Jose was officially established under the name of Patrocinio, from the word "patron," meaning "model". Then it was changed to Patrocinio de San Jose from the Patron Saint, Patriarca de San Jose. Later in 1883, it was shortened to San Jose, which is its official name. Its founders were Father Salvador Mendoza, then the parish priest of San Jose, and Don Macario Agustin, the first capitan municipal of the town.
After the founding of the town, progress and development became eminent and this could be attributed to the cooperative efforts of the church and the state.
List of Accommodations in the town
San Jose has a number of homestay and resort accommodation options for those wishing to stay a while and relax on its beaches, or for those wishing to stay overnight on their way to Caramoan. The easternmost barangay of Adiangao has beautiful limestone cliffs set up in the hills overlooking the ocean and town proper. This is reached by boat from Sabang or Dolo port after 45 minutes.
Getting there

From Naga - Take any bus from the central terminal marked "Laganoy," the bus will pass through the towns of Pili, Ocampo, Tigaon and Goa and finally bring the visitor after 1.5-2hrs to San Jose. Alternatively, the trip by van takes approximately 1-1.5hrs.
From Legazpi - take a bus to Naga then follow above directions or for a more scenic route via Tobacco, take a bus or van around the spectacular Mt Mayon to Tobacco then transfer to Goa. This route provides breathtaking scenery as it meanders along the jagged coastline with views out to Ataluyan island and Caramoan Peninsula.
Getting around
Vans and buses frequently travel between San Jose, Goa and Naga from Lagonoy or Sabang port. Within San Jose, jeepneys regularly run to Sabang port and tricycles and padyaks (non-motorized tricycles) are very popular.
Rating:
11 people rated this.