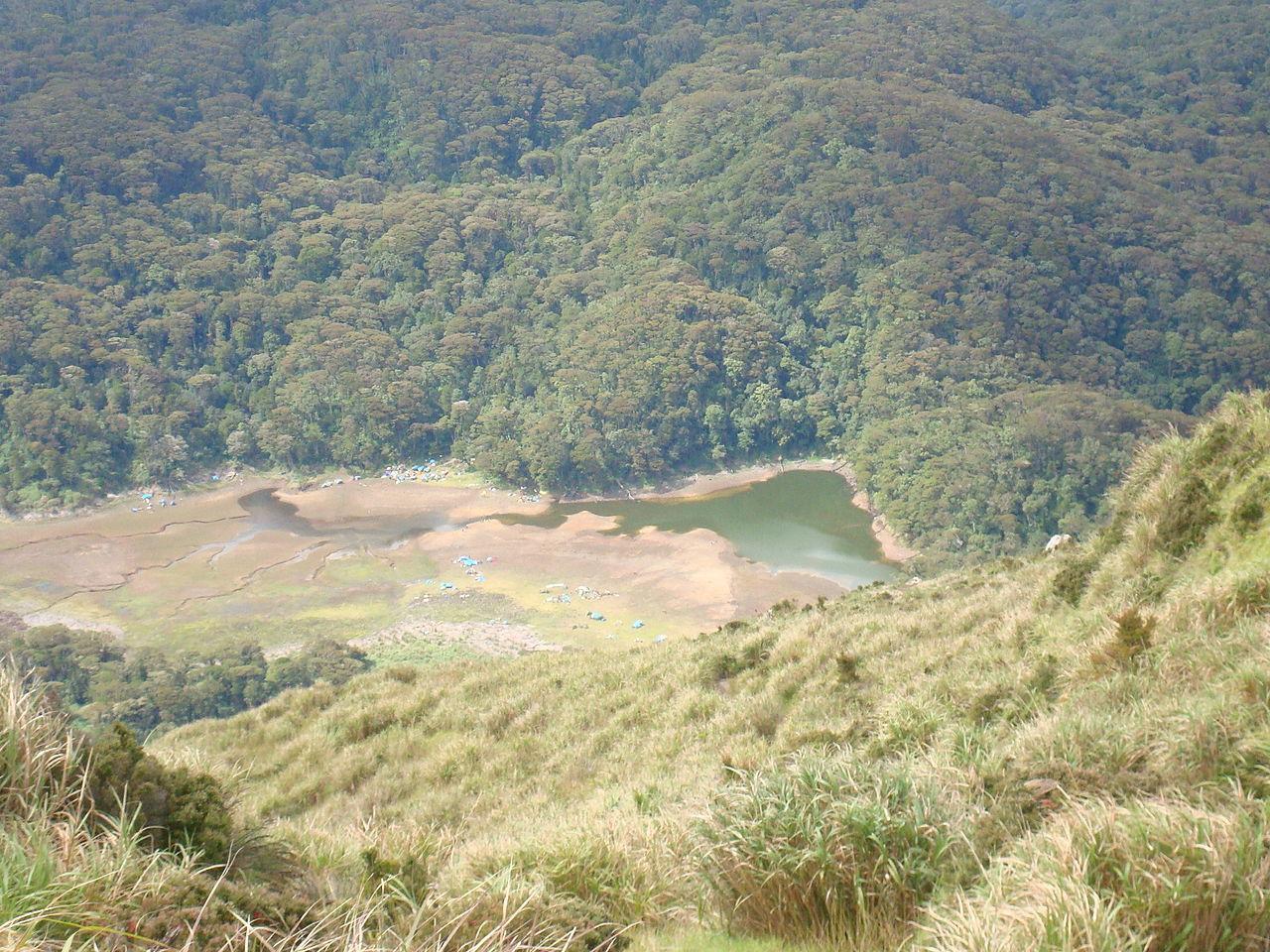 Lake Venado is located at the foot of Mount Apo in the province of North Cotabato. Mount Apo is the highest mountain in the country with an altitude of 2,954 meters (9,692 feet). It is called the "Grandfather of the Philippines Mountains."
Lake Venado is an endorheic lake, meaning it doesn't flow into a sea. In dry season/months, the lake usually loses two-thirds of its size because of evaporation. It is nestled on a plateau, the remains of Apo's ancient crater. It is the smallest and highest lake in the country with an estimated surface elevation of 7,200 feet above sea level and with a maximum depth of 20 feet. Because of its elevation, the water in the lake is freezing cold which could cause cramps on the swimmer. Swimming in the lake is entirely forbidden.

The name "Venado" is a Spanish word meaning "deer", termed as such because of the deer-like shape of the lake. However, the local people living in the area call it Lake "Linaw", a Filipino term for "clear", because the water in the lake is crystal clear and reflecting the peak of Mount Apo. According to the local tribespeople, the lake is believed to be enchanted by spirits living in the lake.

The vicinity of the lake is a popular camping site for Filipino mountaineers en route and coming down from the peak of Mount Apo. It is called the "Tent City of the Mountain", the city where climbers meet after passing through different trails in climbing the mountain. Camp out beside the lake, be amazed by its charm, and uplift your spirits in this melting pot of the mountain forest. The surroundings of the lake are so relaxing, with the cool breeze coming from the mountain and the trees around it. It is like a paradise with a clearing for pitching tents and green grounds for camp bondings.

At the peak of the mountain, you can also see the pristine beauty of Lake Venado. There are times that the view is not clear because of the clouds. But, on a clear day, you can see the stunning beauty of Lake Venado which will surely make you say, "Wow!"
Rating:
0 people rated this.