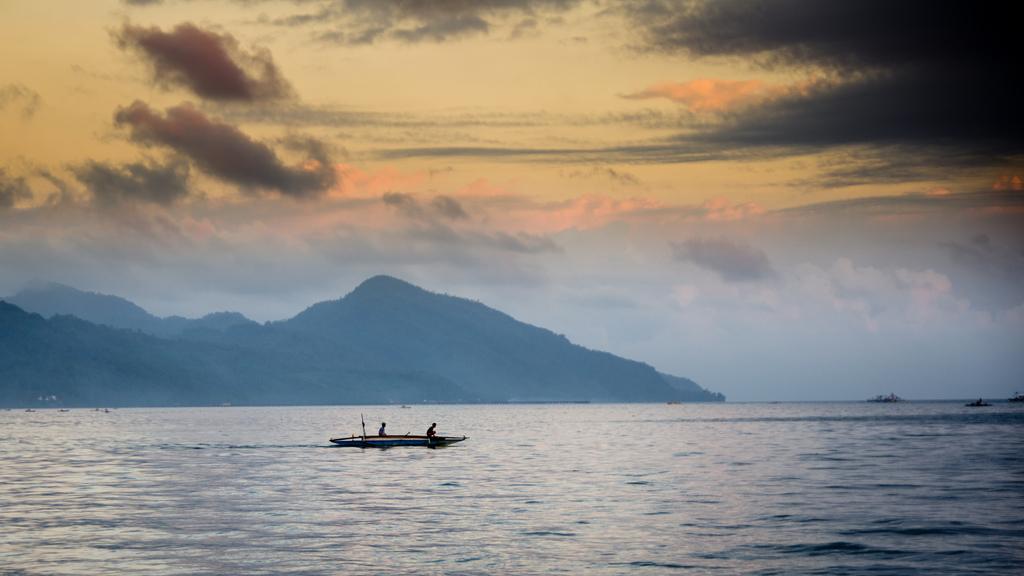 Overview
Lamon Bay is a body of water connecting the northern part of Quezon to the Pacific Ocean. It spans the coastal towns of Atimonan, Gumaca, Plaridel, Lopez and Calauag, and the islands of Alabat. It is a rich fishing ground and a home of various living corals. Most parts of the bay consist of gray sand while some parts are filled with rocks and corals. During low tide, the water level is low enough to allow one to walk as far as five hundred meters from the shore. The beaches in the towns of Gumaca and Plaridel are sandy and ideal for swimming. The town of Lopez has the best colonies of corals which are located just about 15 minutes by boat from the shore.
During the invasion of the Philippines in World War II, Japanese forces landed on three locations: Mauban, Plaridel (then Siain) and Atimonan. By Christmas Day of 1941, they were in Pagbilao where Palsabangon Bridge was blown almost in the face of the pursuing Japanese.
How to get there
From Manila, you can reach Quezon Province by riding a bus.
Here is a list of terminals where you can spot buses that have trips to Lucena, Quezon.
EDSA-Kamuning

Cubao

Buendia-Taft

EDSA-Pasay
Ride a bus from the following stations above to go to Lucena, Quezon. Drop off at the Lucena Grand Terminal. From there, choose a jeep that has a trip to your destination. Travel time is more or less 4 hours from Manila. Take care and have a happy trip!
Rating:
0 people rated this.