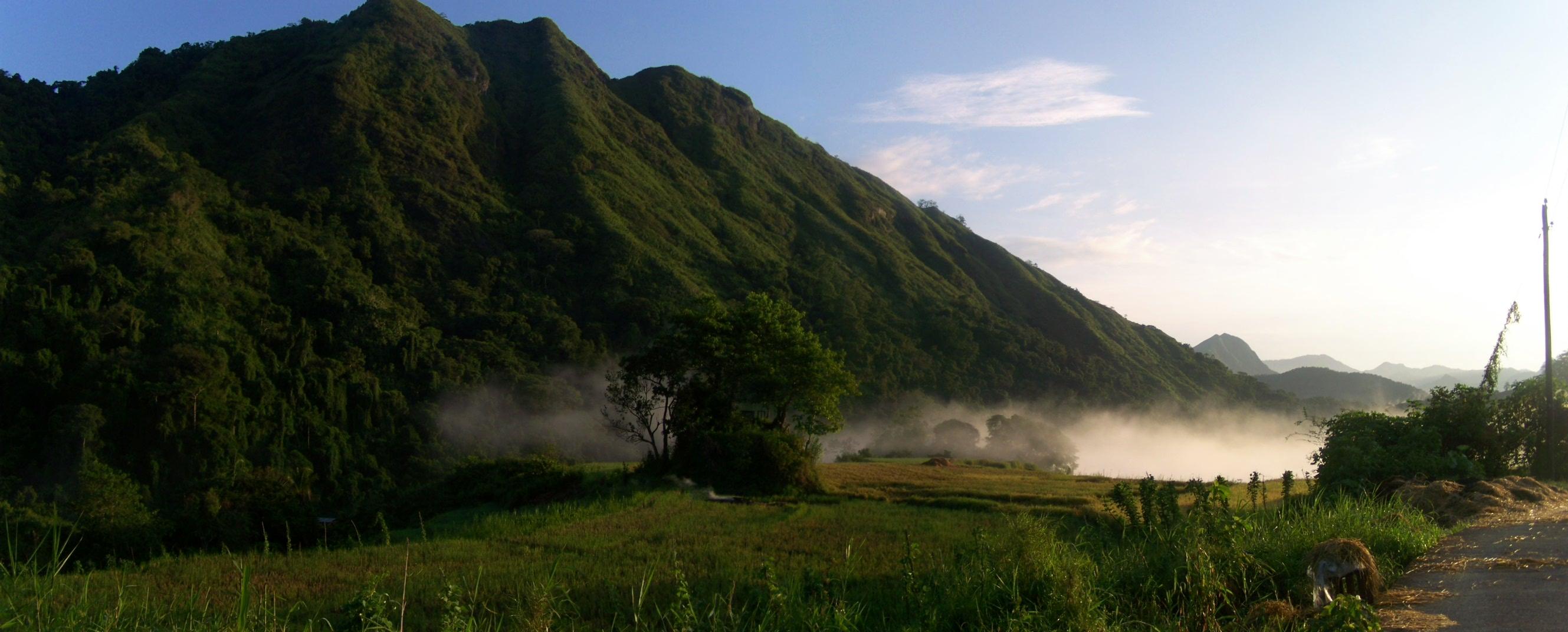 An ideal trekking and camping destination. At the top, one can view 11 of the 15 barangays of Kiangan and some parts of the municipalities of Hingyon, Tinoc and some areas of Nueva Vizcaya. The splendor of the terraces is best viewed at the top.
Overview
Mount Kapugan is located at Barangay Ambabag, Kiangan, Ifugao. This is a place where Ifugaos hunt wild boar and collect native coffee beans.
There are two paths going to the top of the mountain, both of which start at a hanging bridge in Brgy. Ambabag. On both trails, the paths are tricky and you should get a local guide who has knowledge about the place to assist you with your climb. It takes 1.5 hours to reach the summit from the forested side and around 1 hour from the lowland. The traverse to both ways may take more or less two hours.
At the northern face of the mountain, you can spot a forested ambiance with a variety of trees like coffee trees. There is also a bridge made of wood that can be found in the area. The bridge has no handrails but you have to cross it.
At the south of the mountain is a grassy and steep views. In the area, you can find a various grass species like cogon. The grass in the area is very sharp. So, if you plan to hike you must bring gloves as hand protection.
At the top of the mountain, there are nipa huts which serve as a relic of the recent eco-tourism efforts. You can also spot a breathtaking and amazing view of the entire part of the town including the War Shrine and its pyramidal monument and open field, Ifugao Academy, the public market, and other buildings at Poblacion.
If you are an adventure seeker this place is also one of the best destinations for you. You will surely love the views and the fresh breeze on the top of the mountain.
How to get There
The province of Ifugao is accessible by riding the bus from Manila going to Baguio City. The trip will take about 8-9 hours.
From Baguio, ride a jeep or any public vehicle that plies a route going to Lagawe, then another trip going to Kiangan where you can see and hike Mount Kapugan.
Rating:
12 people rated this.