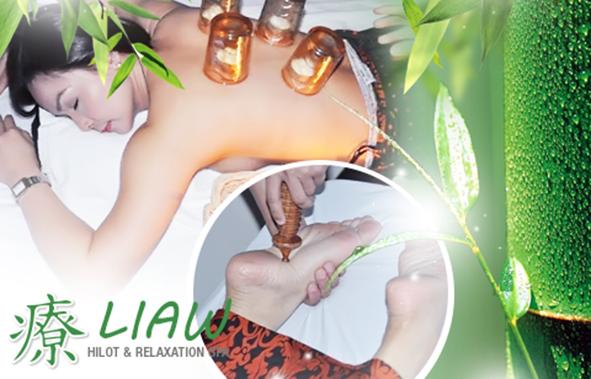 In today's stressful world, we often find ourselves searching for ways to ease the aches and pains the body accumulates over time. This also includes the stress that piles up with each passing day, be it of the body or of the mind. One way this can be achieved is through "hilot," the traditional Filipino healing method based around the concept of using deep, soothing massage techniques to release physical and emotional tension and encourage harmony of mind, body and spirit. This technique is taken to a whole new level at Liaw Hilot & Relaxation Spa.
Liaw Hilot & Relaxation Spa is the ultimate venue for your health needs as it offers a wide range of relaxing, rejuvenating, spa services, spa packages and spa parties in the comfort of your own private atmosphere. Their skilled and courteous staff assure that treatments are carried out in a professional and caring way.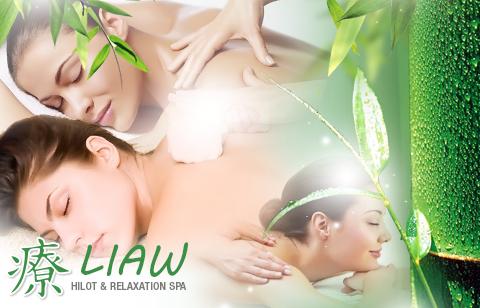 The people at Liaw Hilot & Relaxation Spa are mindful of the overall experience as they use quality oils and soothing scents while ensuring that they tailor their services to each client's preference. They take pride in their commitment to total customer satisfaction.
Liaw Hilot & Relaxation Spa also invites you to experience a one-of-a-kind party with them. Let Liaw- Hilot Relaxation and Spa treat you and your friends to the luxuries of spa services and massages in a festive party atmosphere. Liaw-Hilot Relaxation and Spa will customize each party, tailored to fit your every need.
So hurry on and visit Liaw Hilot & Relaxation Spa and relieve those tired and overworked muscles, reduce stress and improve your overall well-being and health. You can find them at 1139 G.Masangkay St. cor Luzon St., Tondo, Manila. Contact them at 7037568. They're open from 11am to 11pm.
Check out awesome deals and discounts of Liaw Hilot & Relaxation Spa here:
Total Healing Package at Liaw Hilot and Relaxation Spa
Rating:
1 people rated this.