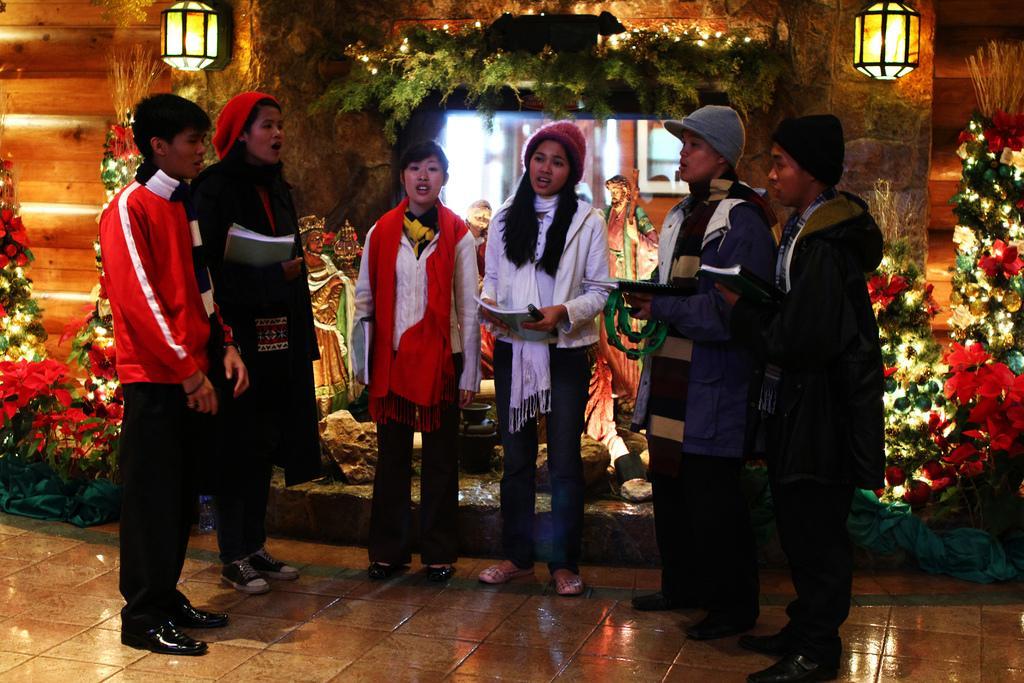 Christmas is the most awaited and celebrated holiday in the country. It is the time when people find time to unwind, reunite, reconcile, and be merry. It is a season of love and sharing. The spirit of Christmas is really in the hearts of Filipinos.
They celebrate Christmas with many traditions, including Simbang Gabi and caroling.
Caroling is part of the Filipino culture which is very popular among children. Christmas cannot be called Christmas without caroling.
Caroling is a Christmas tradition where a group of people, especially children, go from house to house singing Christmas carols to spread holiday spirit. They call it "Pangangaroling".
December 16 is when caroling and Simbang Gabi usually start in the Philippines. Children are so excited waiting for the night to start the caroling. They prepare songs and instruments to perform in each house.
Filipinos have several collections of Christmas carol. There are happy songs that will surely make listeners dance and solemn songs that will melt one's heart.
Here are some of the favorite Christmas songs that are usually played in caroling sessions: Sa May Bahay ang Aming Bati, Ang Pasko ay Sumapit, Pasko Na Naman, Jingle Bells, and We Wish You a Merry Christmas. These novelties are accompanied by handmade instruments such as tambourines made from bottle tops and drums made out of tin cans. They usually expect a handout of coins, and if you give generously enough they will sing you another song. With the traditional chant of "Namamasko po!", these carolers wait expectantly for the homeowners to reward them with coins. Afterward, the carolers thank the generous homeowners by singing "Thank you, thank you, ang babait ninyo (you are so kind), thank you!"
An example of a traditional Filipino carol is a part of the series known as "Maligayang Pasko", which was commonly called as "Sa maybahay ang aming bati":
Maligayang Pasko
Sa maybahay, ang aming bati:
"Merry Christmas na maluwalhati!"
Ang pag-ibig, 'pag siyang naghari
Araw-araw ay magiging Pasko lagi!!
Koro:
Ang sanhi po, ng pagparito,
Ay hihingi po ng aguinaldo.
Kung sakaling, kami'y perwisyo;
Pasensya na kayo't kami'y namamasko!!
Caroling is definitely not only for children. It is also for the youth and elders. Different kinds of groups organize a caroling session. Some of them conduct caroling to raise funds for specific benefits like Christmas Party or buy something for their organization but several of them do caroling just for fun and merrymaking.
Adult groups usually prepare a hand out letter or envelope that will be sent to the target house, store or company before they do the caroling. First, to let the homeowners know what time to expect them so that the homeowners will not rush and can prepare or maybe provide snacks for them.
Some even have costumes and musical instruments for them to distinguish.
Christmas carols are truly the sounds of Christmas. It makes our Christmas happier and livelier. It also reminds us the true spirit of Christmas: giving and sharing.

Rating:
13 people rated this.