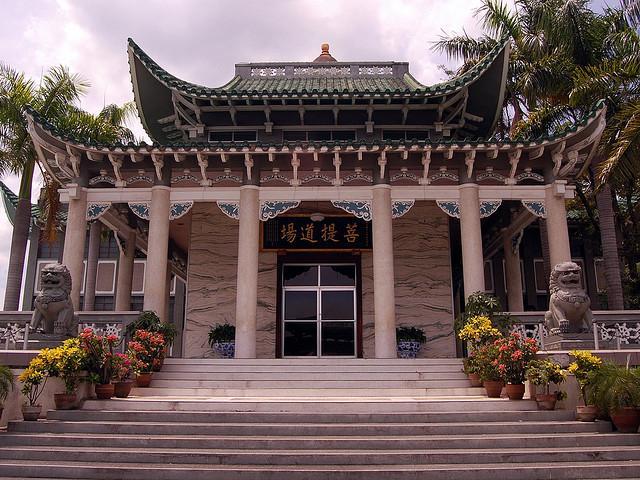 The Longhua Temple, also known as the Lon Wa Buddhist Temple is one of the biggest Buddhist temples in the Phillippines and the biggest in the island of Mindanao. It is located in the Agdao District, 3-4 kilometers northeast of the center of Davao City at Cabagiuo Avenue.
The Lon Wa Buddhist Temple walls though are laden with Italian marble slabs that make for nice contrast to an otherwise stark décor. Walking through the end of a long hall with high ceilings, you will see a huge magnificent replica of Buddha. You'd also see a resplendent gold Kuan Yin and ornamentations featuring the life of Buddha carved in wood. You would also enjoy the serene atmosphere created by the lily ponds filled with carps.
How to get there
From Manila, most airline companies offer regular daily flights to Davao, which takes about an hour and a half or so. Once in Davao City, land travel takes about one hour from the airport.
Rating:
0 people rated this.