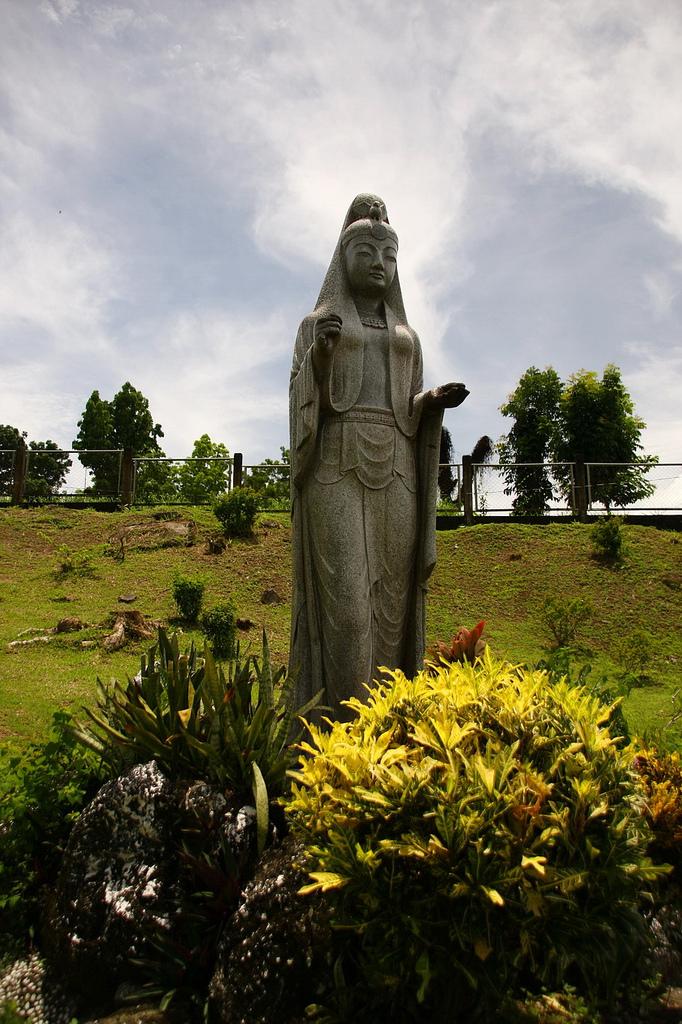 During World War II, the Philippines suffered a great devastation brought by the Japanese forces. Many Filipinos lost their lives to help liberate the Philippines from the occupation of Japanese soldiers. Those years brought fear and dread to the Filipinos including the people of Leyte. During those times, the Japanese are considered enemies and anybody who saw a Japanese would yell out in disdain.
But after the war, despite the hatred Filipinos held against them, the two nations reconciled. And as a symbol of friendship between the Philippine government and the Japanese government, they erected the monument of the Maria Kannon in the former camping ground of the Japanese forces.

The Maria Kannon or Madonna of Japan became one of the historical landmarks in Tacloban City and became known as the Madonna of Japan Memorial Park. It also serves as a memory to the brave soldiers who fought and died in the battlefield. The park is located along Magsaysay Boulevard at the Kanhuraw Hill near the City Hall of Tacloban City and it's one of the best places to go within the city.
There is even an urban legend among the townfolks that you should wear your clothes in reverse if you are going to the park so that Madonna will not haunt you or even kill you.
Since the erection of the monument of the Maria Kannon, it became a symbol of peace and friendship between the Philippines and Japan. The Philippines, as a Catholic nation, embraced the faith of the Japanese Christians and gave devotion to the Virgin Mary or the Maria Kannon.
Rating:
0 people rated this.