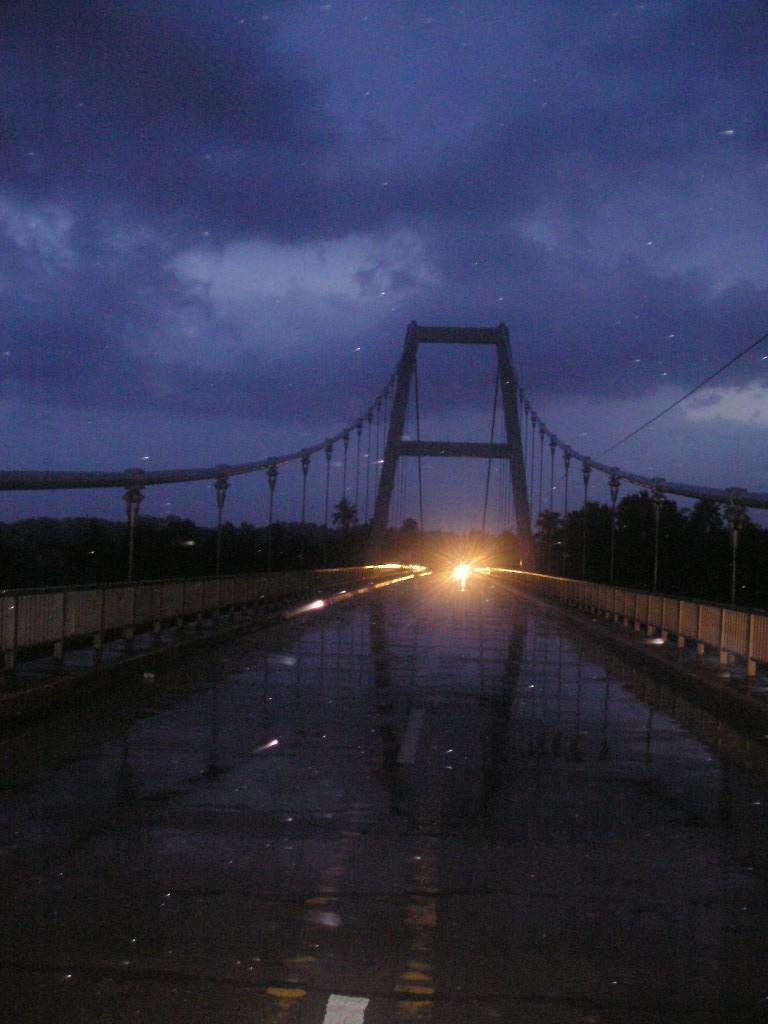 Magapit Suspension Bridge is the first hanging bridge in Asia. It spans the Cagayan River at Lal-lo and is 0.76 kilometers long. The hanging bridge links the first and second districts of Cagayan going towards the Ilocos Region via the scenic Patapat Road on the Ilocos Norte-Cagayan Inter-Provincial national highway. Travellers can have a good view of the hanging bridge on their way to Aparri.
Other attractions near Magapit Suspension Bridge:
• Palui Island
• Museo de Oro
• Rohan Beach
How to get there
Barangay Magapit in the town of Lal-lo is about 74 kilometers from Tuguegarao City, just one hour travel time on an aircon bus or van. Going to the City of Tuguegarao, you must ride a plane or bus. If you choose riding a plane from Manila, it will only takes 45 minutes to 1 hour to go to Tuguegarao. You can book a flight at airline companies like AirPhil Express and Cebu Pacific. If you are going to the province from Manila by riding a bus, it will take 8-12 hours on different bus companies like Florida, Victory Liner, Dominion, and Baliwag Transit Inc.
Accommodations
• Ivory Hotel and Suites located at Buntun Highway, Tuguegarao, Cagayan Valley / Isabela.
• Villa Blanca Hotel can be found at 13 Pattaui St.Ugac Norte, Tuguegarao, Cagayan Valley / Isabela
• Mango Suites located at 1 Rizal St. corner Balzain Road, Tuguegarao, Cagayan Valley / Isabela


Magapit Bridge
Rating:
0 people rated this.