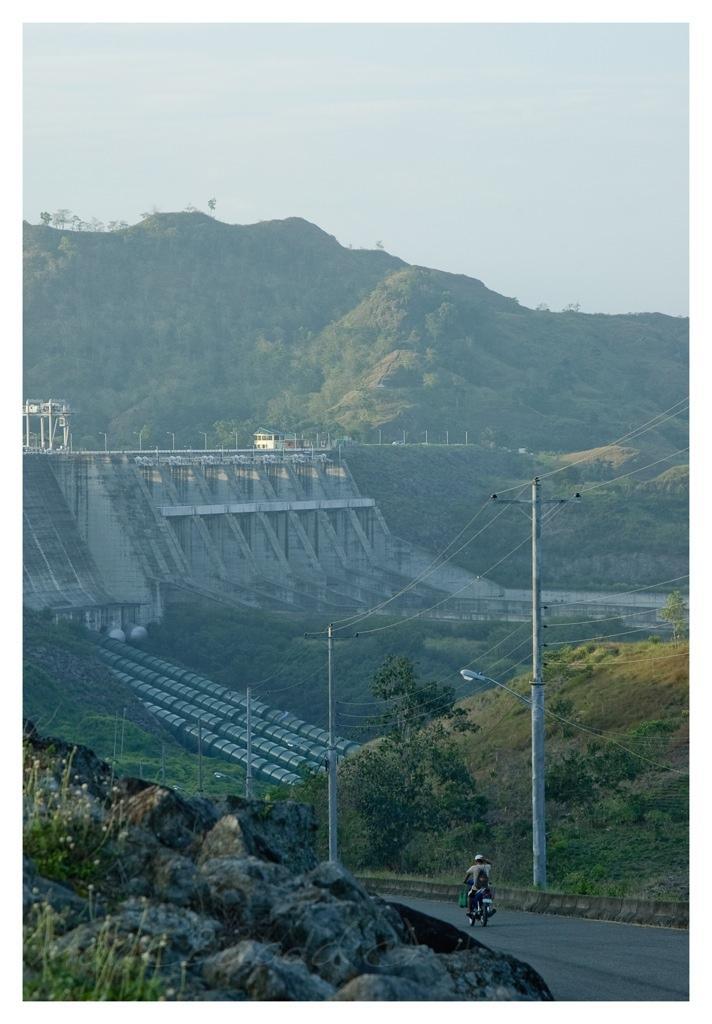 Magat Dam is a large rock-fill dam on the island of Luzon. Construction of the dam started in 1975 and completed in 1982. Magat Dam is one of the largest dams in the Philippines and has two primary purposes: as a source of irrigation water and as a provider of hydroelectric power.
Magat River
The Magat Dam is located on the Magat River, which is the largest tributary of the Cagayan River on the island of Luzon. Cagayan River is the longest river in the Philippines. The Magat River has an estimated yearly water discharge of 9,808 million cubic meters and has an approximate crest length of 4,160 metres (13,650 ft) with its headwaters in the province of Nueva Vizcaya and its confluence with the Cagayan River in the province of Isabela.
The portion of the Magat River on which Magat Dam is located forms part of the boundary between the provinces of Ifugao and Isabela and this is the reason for the dispute between the local governments of the two provinces over the jurisdiction of Magat Dam.
Activities that can be done in reservoir area of the dam:
• Fishing
• Boating
• Water skiing
How to Get There
The Magat Dam is located at the boundary between the municipalities of Alfonso Lista, Ifugao and Ramon, Isabela.
The dam is approximately 350 kilometres (220 mi) north of Metro Manila. If you are in Santiago City, the place is accessible by riding a jeepney or bus. If you are from Manila, you can ride either by plane or by bus.
By Plane
From Manila, there are airline companies that ply routes directly to Cauayan City, Isabela or Tuguegarao City, but when you arrive in Tuguegarao, you need to commute again going to Isabela.
By Bus
If you want a cheaper fare, then riding a bus is more suitable for you. Travel time is about 8-10 hours from Manila to Cauayan City.
Rating:
0 people rated this.