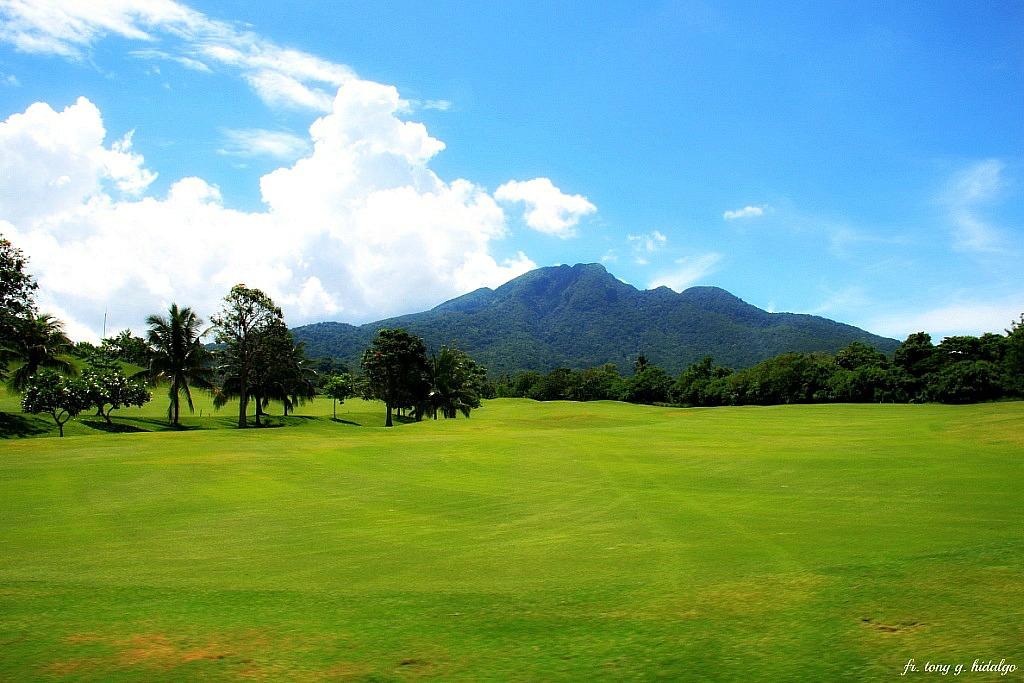 Overview
The Makiling Botanical Garden was built in September 1965 to support professional instruction and research related to forestry and plant sciences. It serves the needs of eco-tourism as well as the educational and recreational needs of the general public.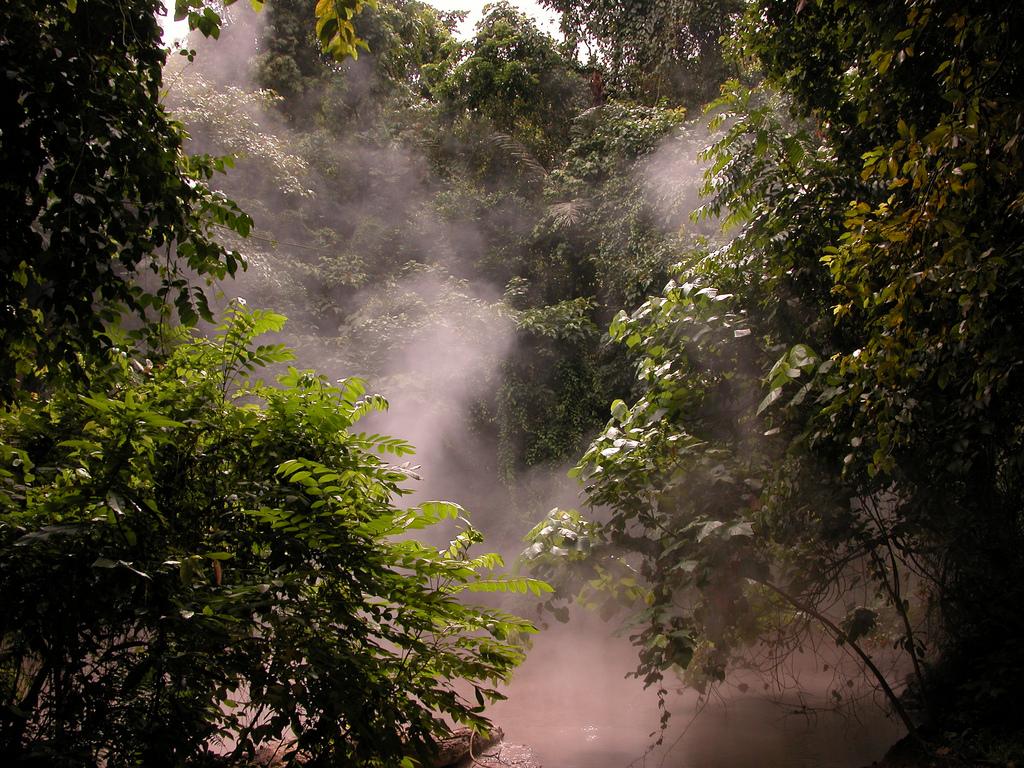 The MGB occupies 300 hectares of forest land distributed into three main sections composed of the Aboretum, Nursery, and Recreational Areas. There are 1,060 genera, 2,087,150 varieties, 2 culvinators of flowering plants and ferns representing 209 families of flowering plants and ferns in the Mount Makiling area.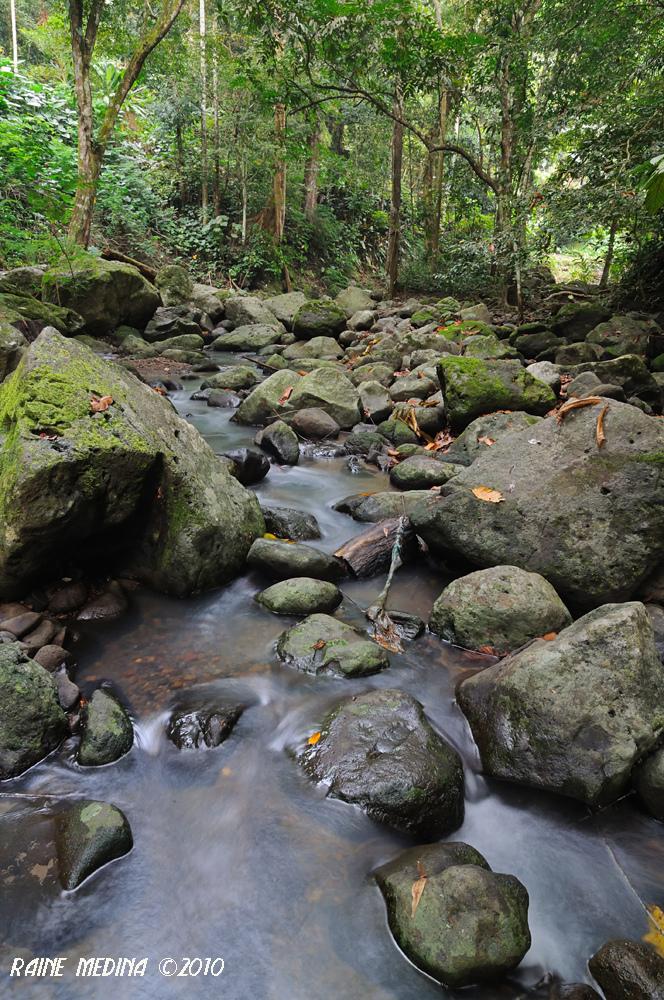 A small creek at Makiling Botanical Garden, Los Baños, Laguna

An exhibit of the Philippine wildlife in a diorama can be viewed in the pavilion. Mini waterfalls, gurgling creeks, natural swimming pools, concrete trails, and nature trails are the attractions at the MGB.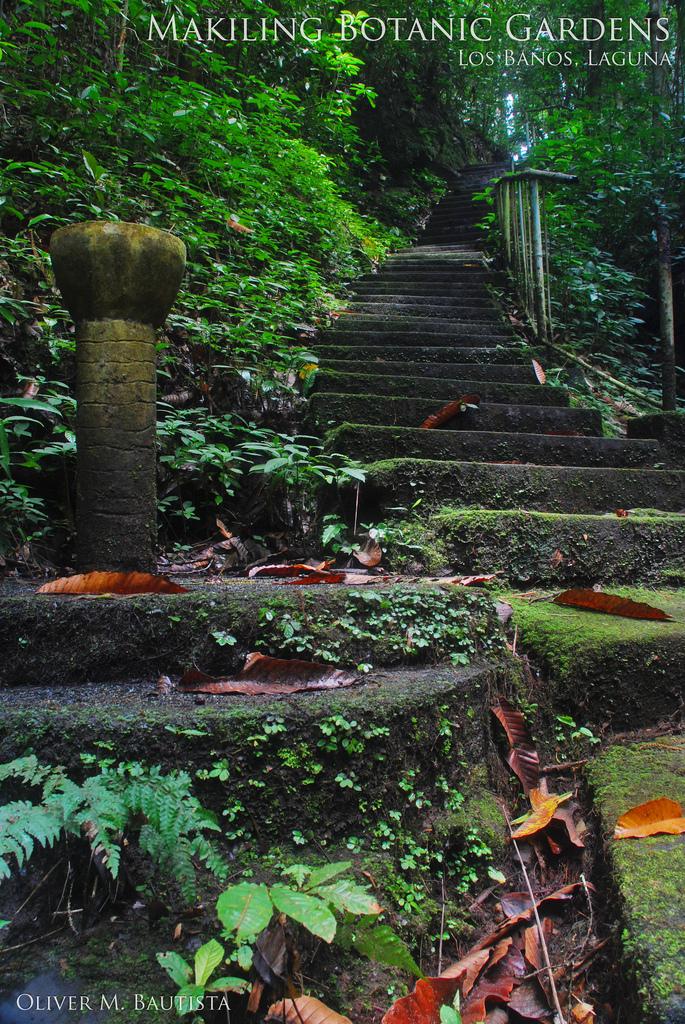 Location
The Makiling Botanical Garden is located in U.P. Los Baños Campus – College of Forestry.
Accommodations
Location : Sta Rosa Tagaytay Road, Santa Rosa, Laguna, Philippines
Location : Sta. Rosa Business Park, Santa Rosa, Laguna, Philippines
The Green Glass Boutique Hotel
Location : Crossing Calamba City, Calamba, Laguna, Philippines
Tahanan Ni Aling Meding Hotel
Location : Dagatan Boulevard, Sampaloc Lake, San Pablo, Laguna, Philippines
Rockpoint Hotspring Resort Hotel & Spa
Location : Maria Makiling Hot Springs Village,Purok Uno, Brgy. Pansol Calamba City, Los Banos, Laguna, Philippines 4017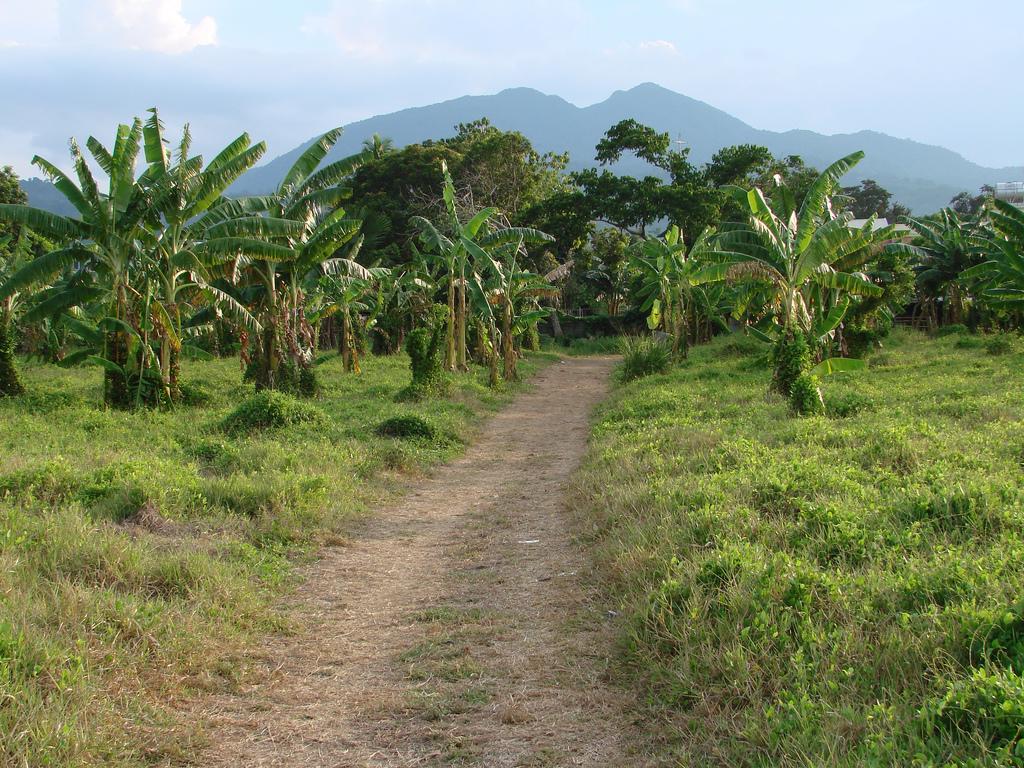 How to get here
Here is the list of terminals in Manila where you can find buses servicing trips to Laguna.
Kamias, Quezon City (near Cubao)

Buendia corner at Taft Ave., Manila
Take a bus going to Sta. Cruz, and tell the driver or conductor to drop you off at UPLB or just "College". Then, ride a jeep going to campus.
Rating:
0 people rated this.