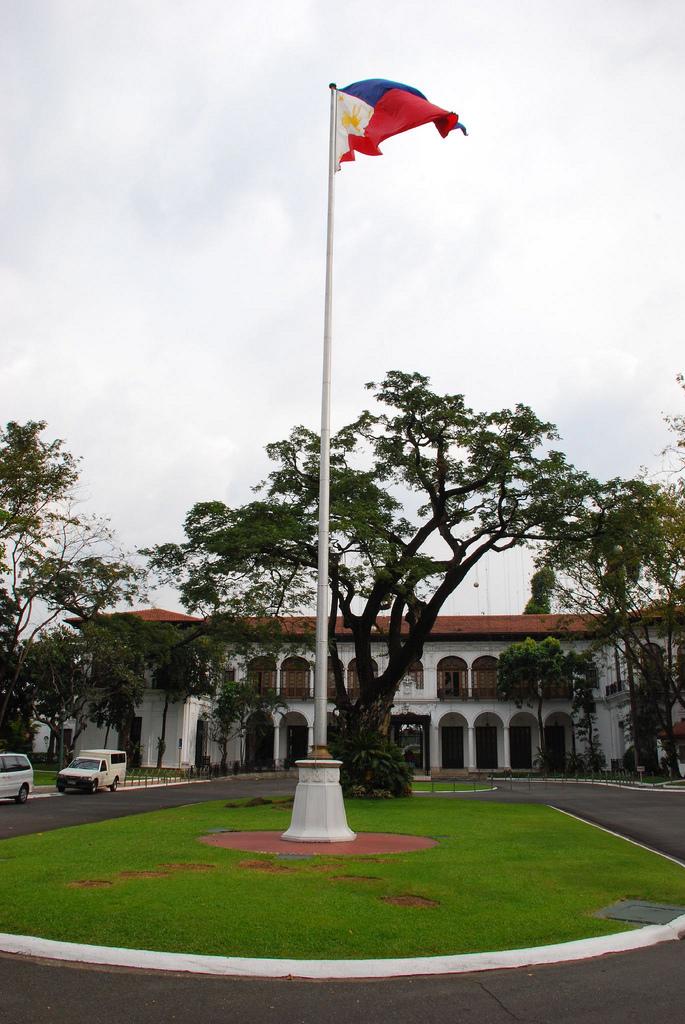 Malacañang Palace, from the vernacular "May Lakan Diyan" meaning "There lives a noble man", is considered to be one of the most historic structures in the Philippines. It has been the official residence of the highest chief executive of the country since 1863. Located next to the Pasig River, it served as a summer residence for the Spanish governor-general during the early 1800s. Governor General Rafael de Echague moved the seat of government to the Malacañang Palace after an earthquake devastated the Palacio del Gobernador in Intramuros. Since then, it has been witness to the numerous challenges that have faced the nation and the events that have defined our history. A wing of the palace is open to the public as a Philippine Presidential Museum. The palace tour focuses on all former Presidents of the Philippines and an exhibit are presidential memorabilia highlighting the terms of office of the country's former chief executives.
Accommodations
Bayview Park Hotel - Ermita, Manila

Centara Hotel Manila - Malate, Manila

Century Park Hotel - Malate, Manila

Diamond Hotel Manila - Malate, Manila

G Hotel Manila by Waterfront - Malate, Manila

Hotel H20 Manila - Rizal Park, Manila

Hyatt Hotel and Casino Manila - Ermita, Manila

Manila Hotel - Rizal Park, Manila

Pan Pacific Manila - Malate, Manila

Ramada Manila Central - Binondo, Manila

The Bayleaf Intramuros - Intramuros, Manila

Waterfront Manila Pavilion - Ermita, Manila
Getting around the Manila City

Manila is the major city in the Philippines. Tourists can go around Manila in many options. Buses, FXs, jeepneys, taxis, tricycles, and pedicabs are available as a mode of transportations in the city. The city is also serviced by the Manila Light Rail Transit System, popularly known as LRT, as distinct from the MRT in other parts of Metro Manila.
Calesas are still used in the streets of Binondo and Intramuros, but mostly for tourists. Which mode of for-hire used depends upon the distance to be traveled, the cost, and the width of the streets.
The Port of Manila, located in the vicinity of Manila Bay, is the chief seaport of the Philippines. The city is also served by the Pasig River Ferry Service which runs on the Pasig River.
The city is served by the Ninoy Aquino International Airport and Diosdado Macapagal International Airport.
Rating:
4 people rated this.