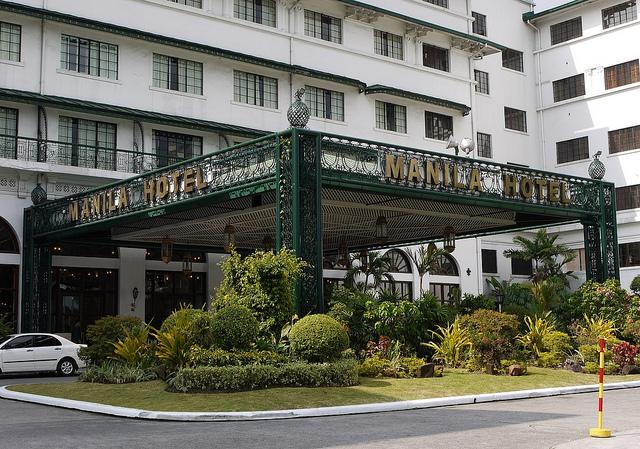 Billed as the "One of the grandest hotels in the orient," Manila Hotel stands among the structures of the finest architectural and social creations of its time. Originally built from 1908 to 1912, it has been aptly referred to by many as the "Showcase of the Philippines," "Aristocrat of the Orient," and "Address of Prestige."
Beautifully nestled among such sights as the historic Intramuros and the famed Manila Bay, the hotel vastly improved and refurbished in the same distinctive classic architecture with modern amenities and facilities.

Manila Hotel is a proud institution, landmark and heritage preserved that has a wealthy reservoir of stories to tell. According to their website, one of their grandest story tellers on his definition of a good narrative once said, "It is a good story if it is like the Manila Hotel". Manila Hotel's guest book is a veritable who's who and is always filled out by celebrated names and famous figures from business tycoons to royalty and heads of state to superstars of sports and entertainment.
Inside Manila Hotel

How to get to Manila Hotel

Located along Manila's main boulevard, the hotel lies on 3 1/2 hectares of lush green shoreline just 20 minutes from the Ninoy Aquino International Airport. Centrally located, it is within walking distance from the Club Intramuros Golf Course, airline and travel offices, shops, galleries and entertainment spots.
Rating:
1 people rated this.