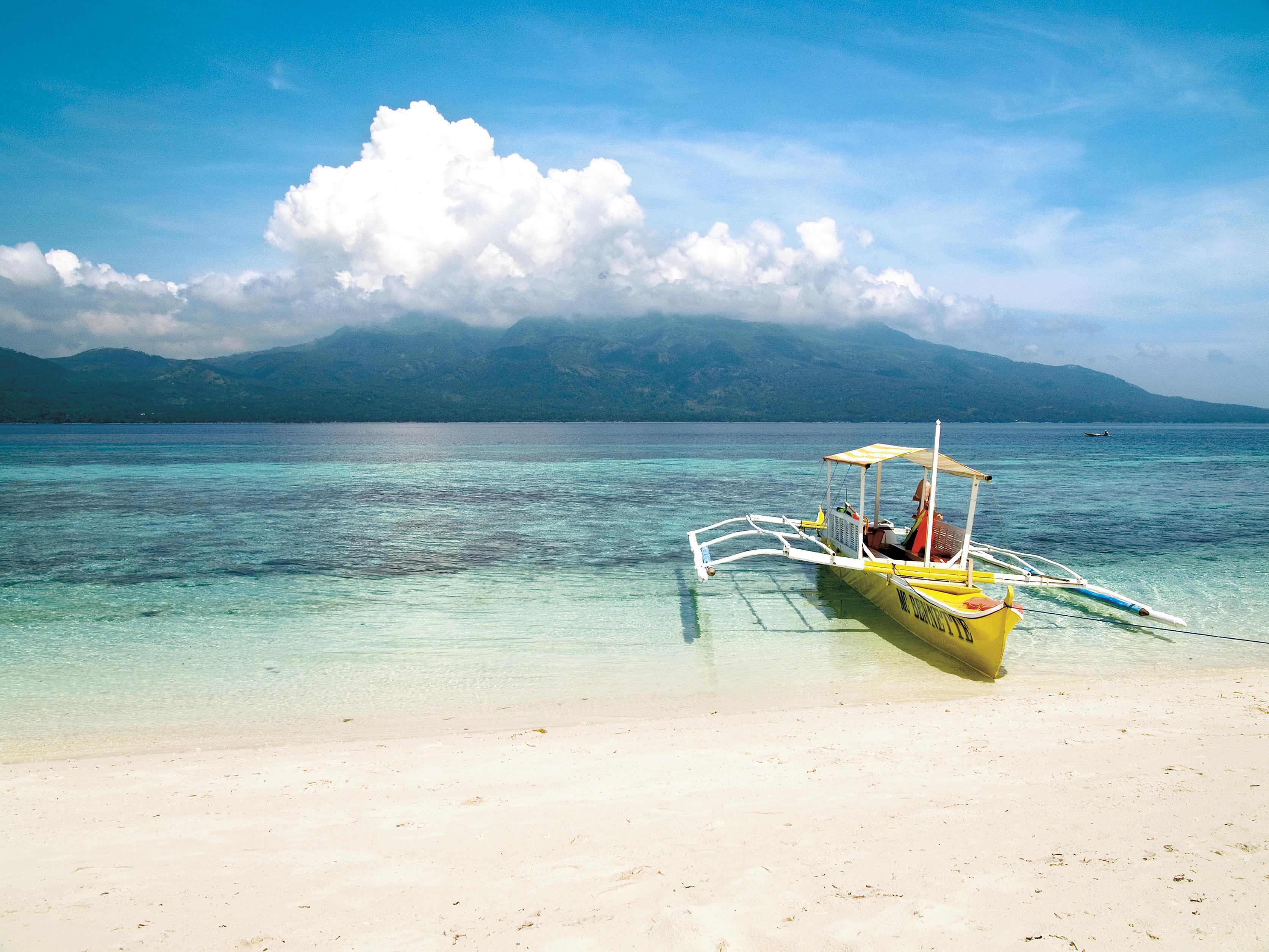 Mantigue Island is a small island located about 3.5 km (2.2 mi) off the coast of the volcanic island province of Camiguin province in the Philippines. Also known as Magsaysay Island, it is about four hectares of greenery fringed with a gleaming white beach of powdery coral sand.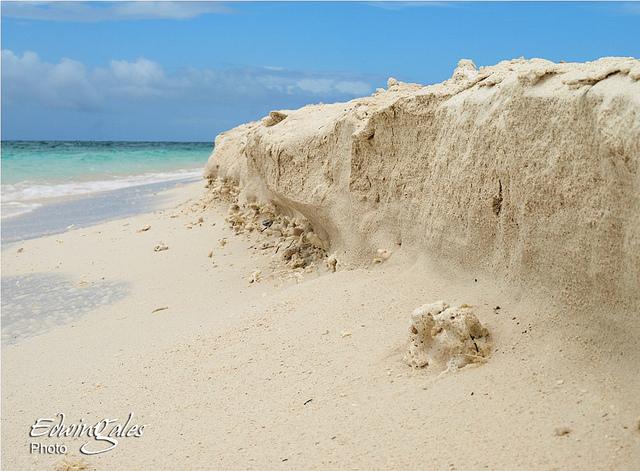 The island is four hectares of evergreen forest fringed with white granule sand beaches. A fishing village is located on the northern side of the island. One side of the island is a white sand beach with corals offshore, and the opposite side provides a deep drop-off for snorkeling and diving.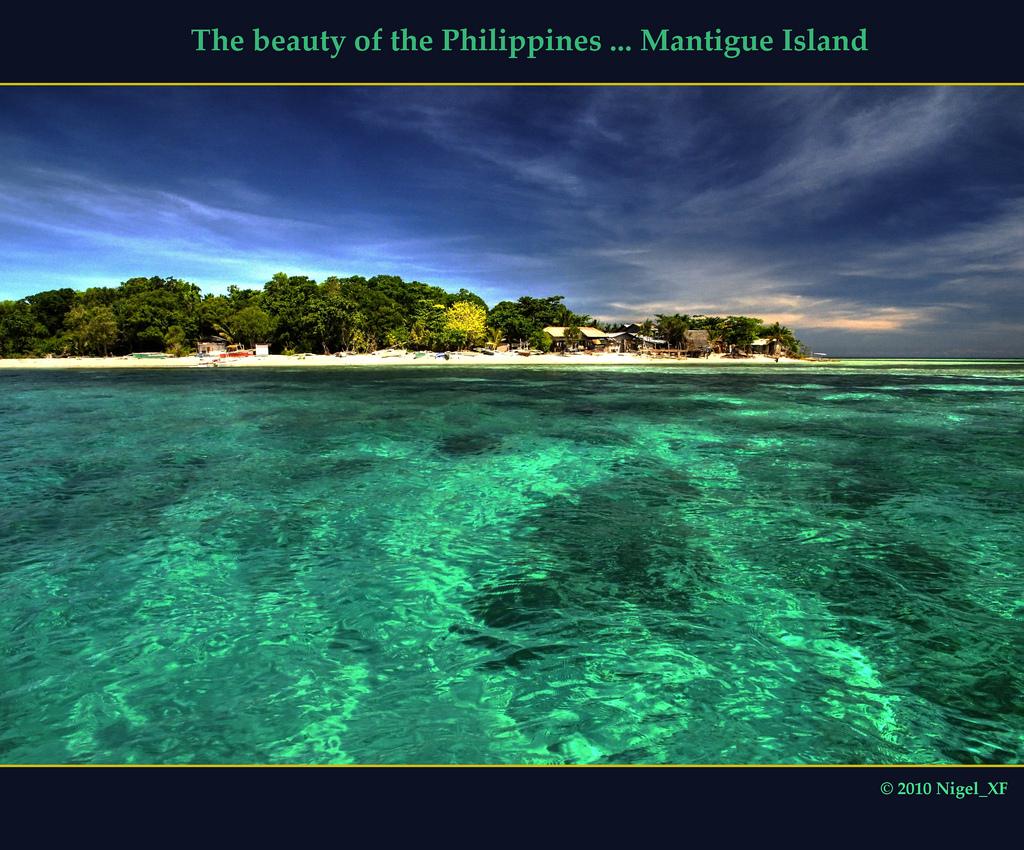 Mantigue Island can be reached by light water craft in 25–30 minutes from Brgy. San Roque in the town of Mahinog.

Location
Mantigue Island is located three kilometers offshore across from Hubangon and San Roque in Mahinog.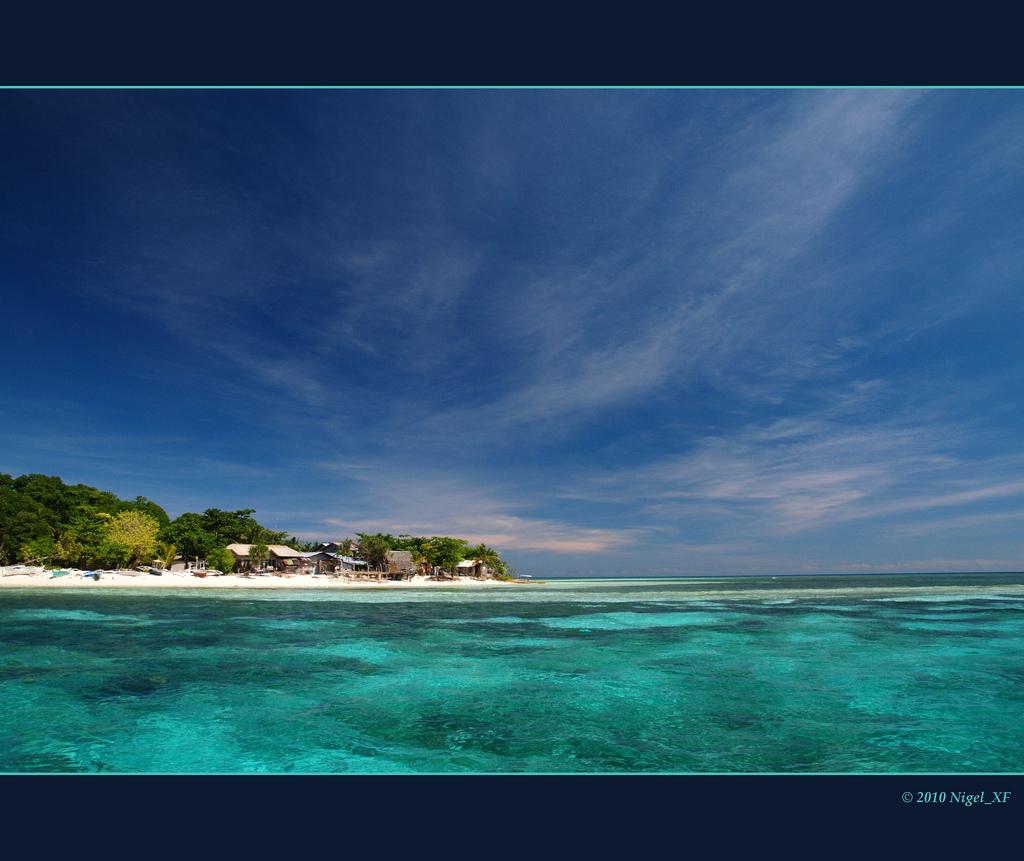 Where to Stay
Here is the list of some of the accommodations that can be found near the island:
Paras Beach Resort - Rocky Village, Yumbing, Mambajao (Camiguin), Camiguin

Bahay Bakasyunan Sa Camiguin Resort - Balbagon, Mambajao (Camiguin), Camiguin

Sabacajan Beach and Cottages - Yumbing, Mambajao, Mambajao (Camiguin), Camiguin

Camiguin Highland Resort - Lakas, Soro-soro, Mambajao,, Mambajao (Camiguin), Camiguin

Camiguin Roof Top Hotel - Corner Neri-Rizal Street, Mambajao (Camiguin), Camiguin

Algen's Dive Resort - Catohugan, Mahinog, Camiguin

Secret Cove Beach Resort - Yumbing, Mambajao (Camiguin), Camiguin

Agohay Villa Forte - Agoho, Mambajao (Camiguin), Camiguin

Catarman Coral Dive Resort - Punta Puti, Poblacion, Catarman, Camiguin

Villa Paraiso Resort & Apartelle - J.P. Rizal St., Mambajao, Mambajao (Camiguin), Camiguin
Getting to Camiguin
Camiguin is accessible by both air and water from Visayas or Mindanao. Camiguin is only 35 minutes by air from Mactan, Cebu International Airport, which flight schedule - Cebu-Camiguin vice-versa, every Mondays, Wednesdays and Fridays. Another way from Cebu to Camiguin is via a ferry, which travels once a week and takes approximately 12 hours.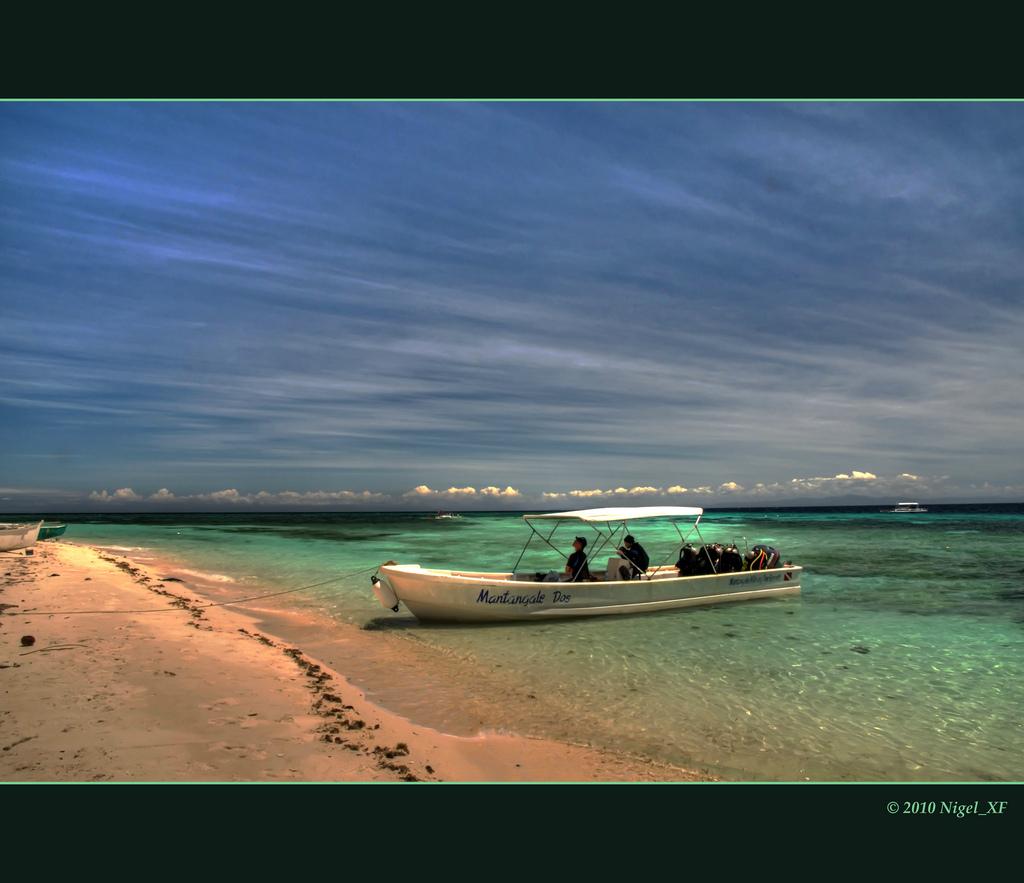 There are daily flights from Manila to Cagayan De Oro City's Lumbia Airport. From the airport a jeepney ride will take you to Agora Bus Terminal, where there is a bus going to Balingoan, Misamis Oriental, a coastal town that serves as an entry point to Camiguin. It takes on hour to cross the port of Benoni, or 45 minutes to cross towards the port of Guinsiliban. From Cagayan De Oro, there is also a daily catamaran that plies the CDO-Camiguin route. The same ferry also travels daily from Camiguin to Tagblaran, Bohol and vice versa.

Aside from the above-mentioned means of reaching Camiguin, a ferry also caters the Bohol to Camiguin and vice-versa route daily. Specifically 8:00 o'clock in the morning from Camiguin and 1:00 o'clock in the afternoon from Bohol. The route docks at Balbagon Wharf and Jagna, Bohol respectively.
Getting Around the Island
There are many forms of public and private transportation available in the island. One only has to inform your host about your needs. Vans, jeepneys, multicabs (small jeepneys), tricycles (motorellas), and motorcycles are the most common forms of transport.

Getting to the White Island and Mantigue Island is also made very convenient with the availability of several motorized boats. One can arrange for a private charter or can go directly to pre-identified coastal areas where these boats gather.
Rating:
12 people rated this.