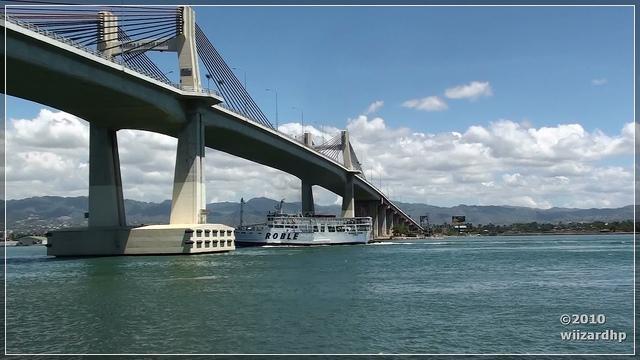 The Marcelo Fernan Bridge is an extra-dosed cable-stayed bridge located in Metro Cebu, Cebu in the Philippines. It spans across the Mactan Channel connecting Cebu Island to Mactan Island. It was opened in August 1999 to decongest the traffic from the older Mactan-Mandaue Bridge.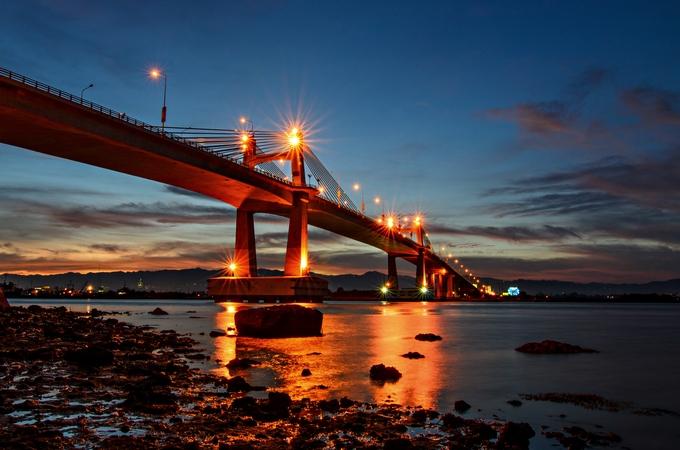 The bridge has a total length of 1237 meters (4058.40 feet) with a center span of 185 meters (606.96 feet).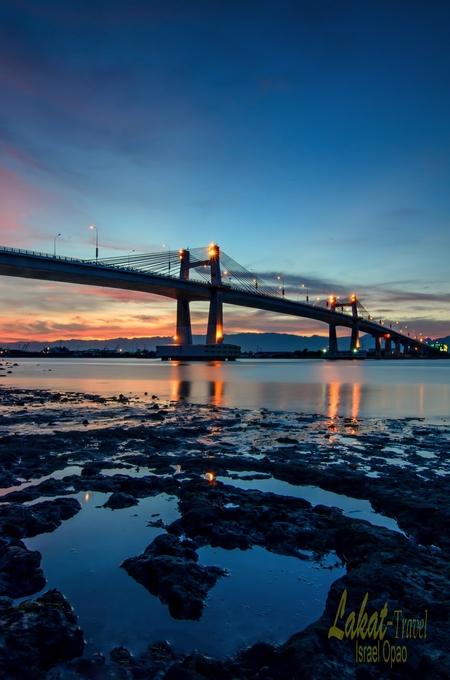 The bridge is one of the widest and longest bridge spans in the Philippines.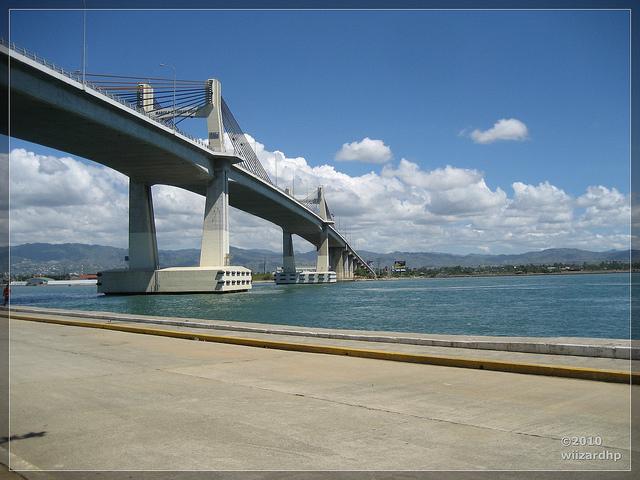 The bridge was constructed with the help of the Japanese Government. It was named after Senator Marcelo Fernan, a political figure from Cebu City.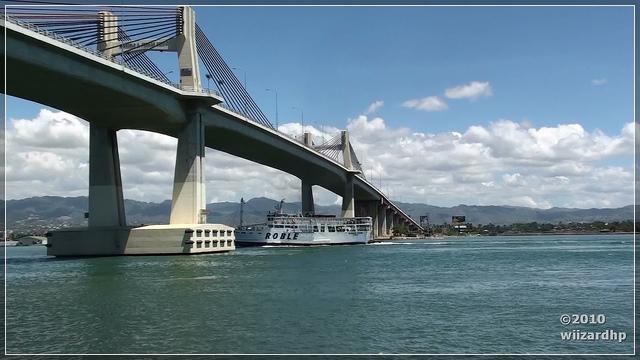 How to Get There
By Plane: From Manila, there are daily flights to Cebu City.
By Boat: Cebu City's domestic port is the country's busiest. Cebu City is home to almost 80 percent of the country's passenger vessels. The country's largest shipping lines, namely WG&A, Sulpicio Lines, Trans-Asia, George & Peter Lines and Lorenzo Shipping Lines, are headquartered in Cebu. Large passenger ferries with a capacity of 2,000 to 4,000 passengers ply the more distant routes such as Manila, Davao, Butuan City, Zamboanga, and Cagayan de Oro.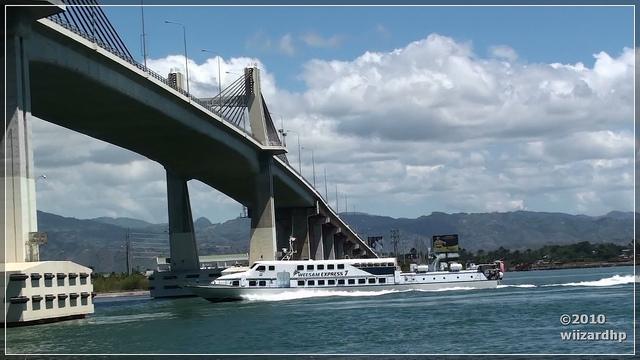 From the airport, you can ride a multicab, jeepney, or taxi. Simply ask around for which route to take. They are available 24 hours and cover most of the nooks and crannies of the city. Just be sure you know what part of the city the jeepney will take you to.
Rating:
9 people rated this.