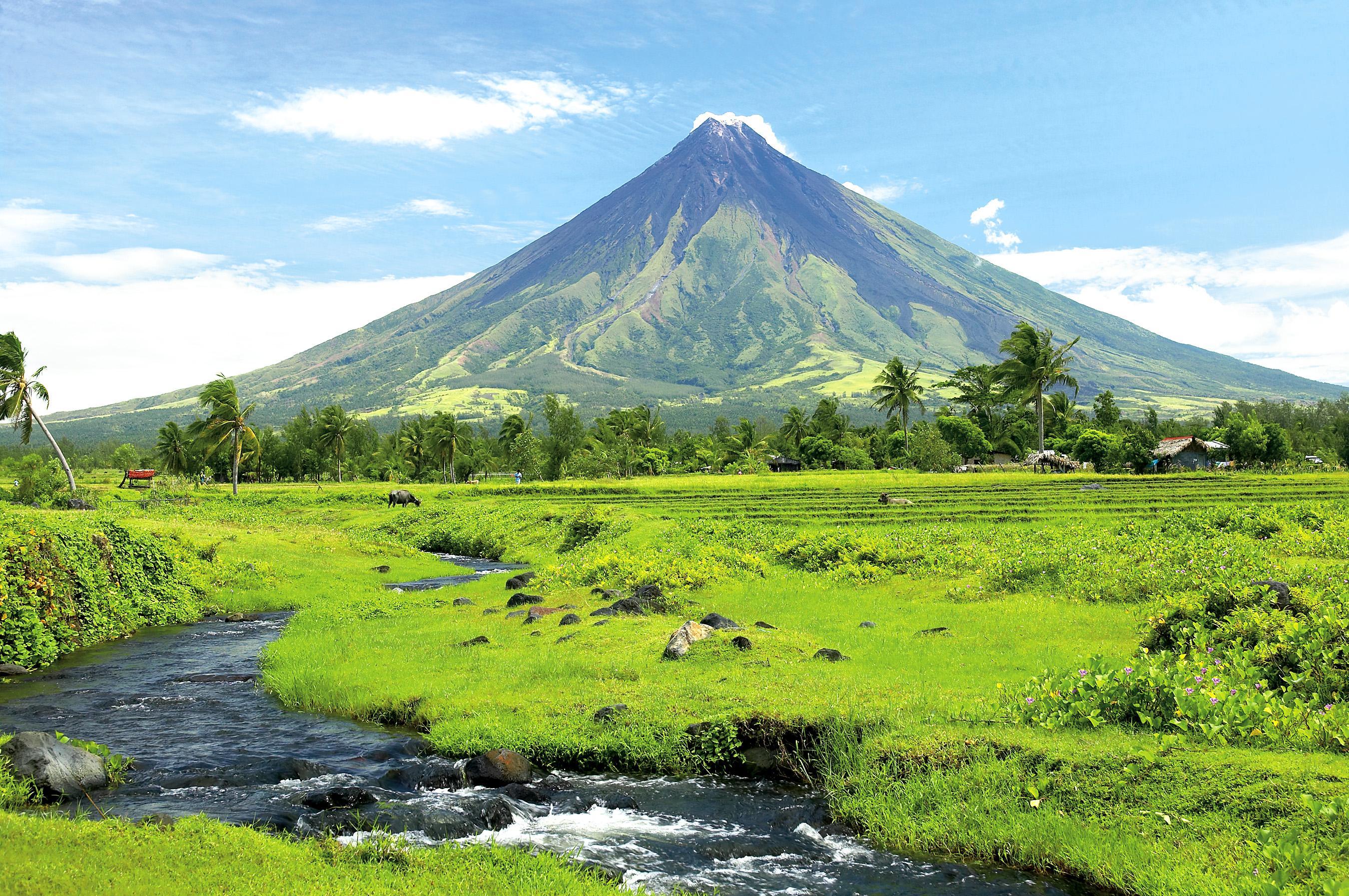 Mayon Volcano can be seen at the northern boundary of Legaspi City, Albay in the Bicol Region. It is an active volcano called stratovolcano. "A stratovolcano, also known as a composite volcano, is tall and conical built up by many layers (strata) of hardened laves tephra, pumice and volcanic ash". The height of the volcano is 2,462 meters with a base diameter of 20 kilometers and a base circumference of 62.8 kilometers passing the towns of Camalig, Malilipot and Sto. Domingo.
Perfect-cone shape of Mount Mayon

Mount Mayon is renowned as a "perfect shaped cone" because of its almost symmetrically conical shape. It is the most famous symbol and the main landmark of Albay.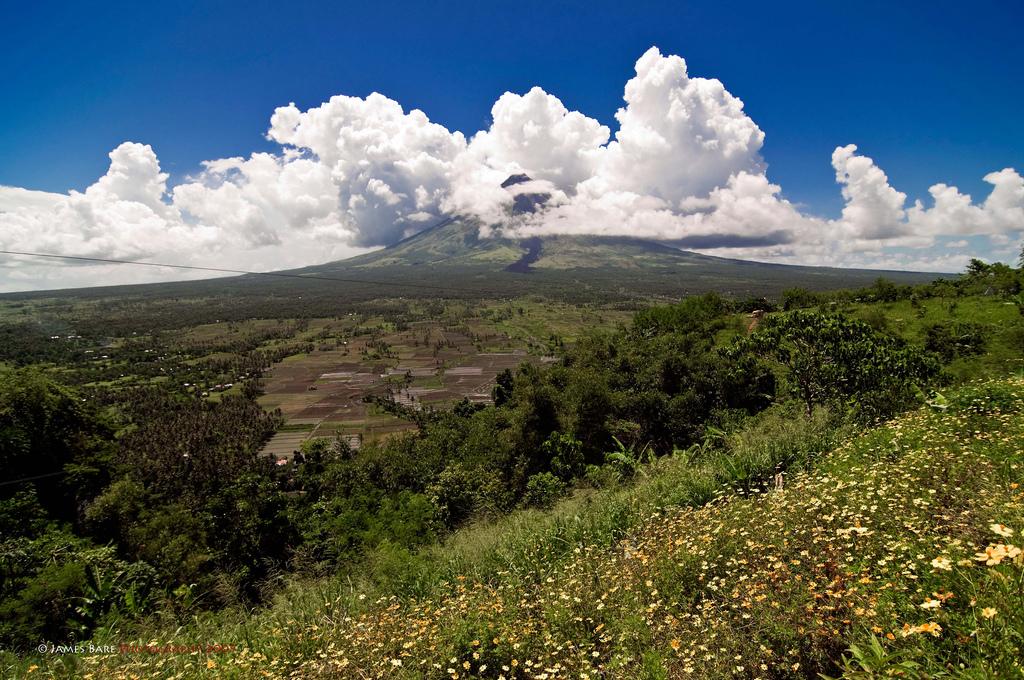 The local folklore referred to the volcano as "Bulkang Magayon," which means Beautiful Volcano in Bicolano language. It was named after their legendary heroine "Daragang Magayon" or Beautiful Lady. She is the heroine that appears in the legend of Mount Mayon. The local tradition describes her as a beautiful lady and anyone who hikes the mountain is looking forward to see even a glimpse of her – her elusive beauty and mystical personality.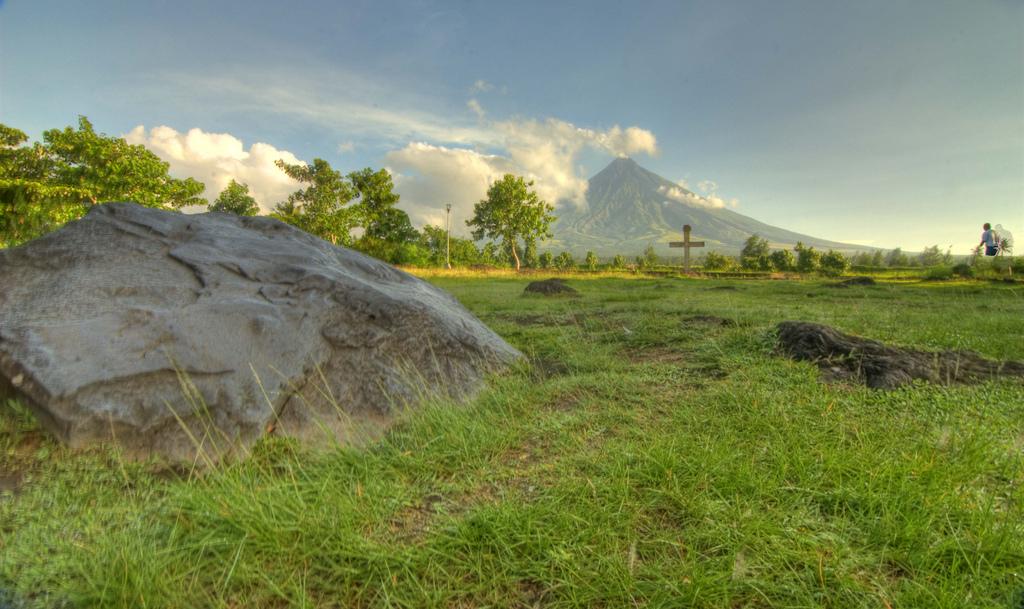 Mountaineers are allowed to climb this mountain, but you should contact the Department of Tourism office in Legazpi City first. They have some professional tour guides who will accompany you in your hike. They also have constant communication with PHILVOCS about the situation and condition of the volcano. It is a must to contact them before going because the summit of the volcano emits poisonous fumes and the surface on the peak is hollow so there is a danger of falling over.
A view of Mount Mayon from San Miguel Grande Island

The best time to climb is from March till May because it's the dry season. Rainy season is more dangerous because of heavy rains and potential flash floods.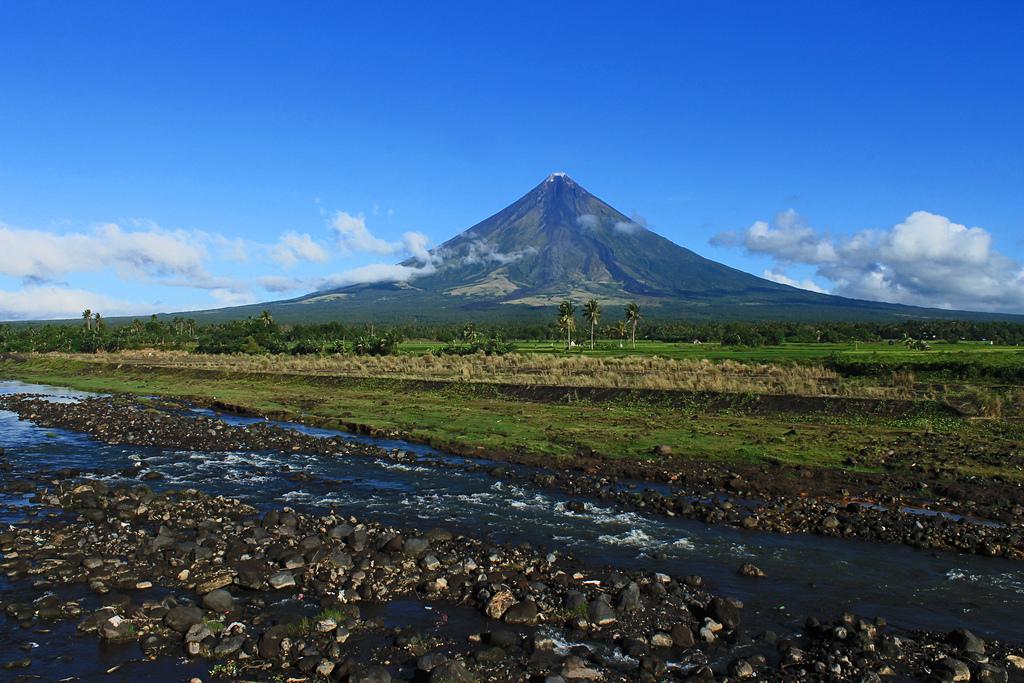 You can also go camping there, it is allowed and free of charge. If you're looking for accomodations, Mayon Skyline Hotel is very accessible on the slopes of Mayon near the town of Buang.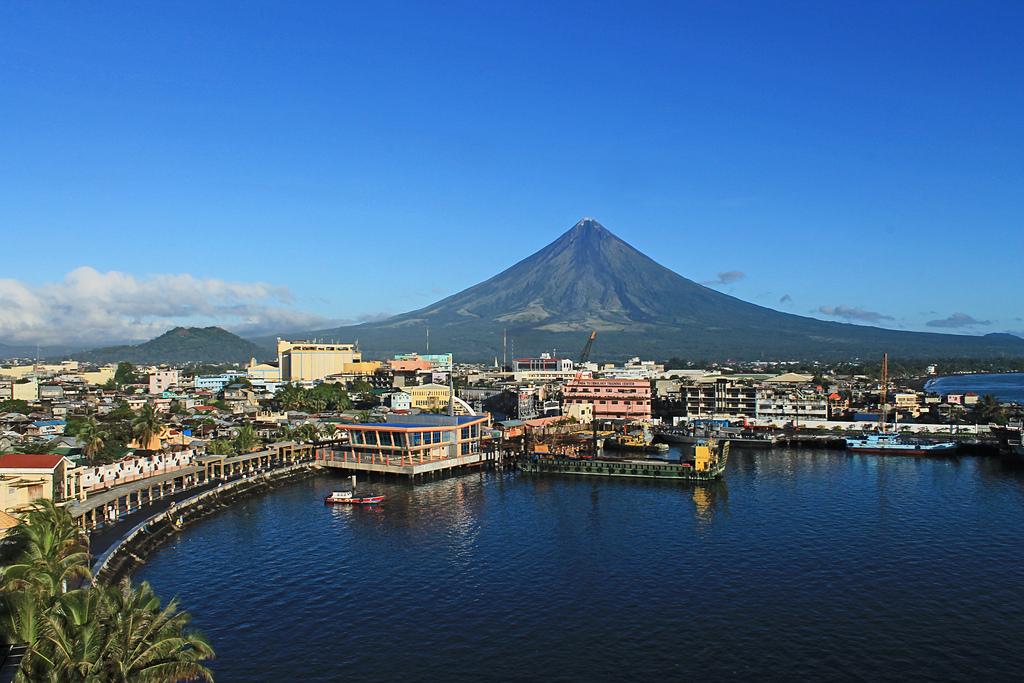 Mayon has undergone forty-nine eruptions in recorded history. The first recorded major eruption was in 1616. The last summit eruption occurred on August 10, 2008. Since January 2011, the volcano has been weakly erupting and may be building up to a larger hazardous eruption.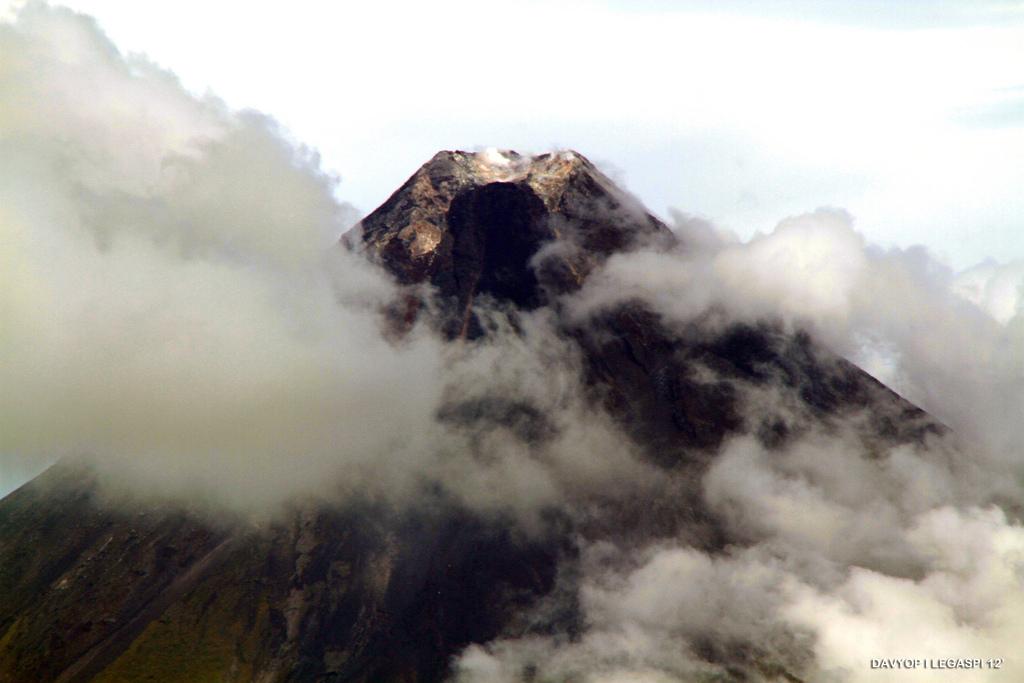 The most destructive eruption of Mayon occured on February 1, 1814. Lava flow was not as much compared to the 1766 eruption but the volcano was belching dark ash and bombarding the town with tephra. It buried the whole town of Cagsawa and the surrounding areas were also damaged.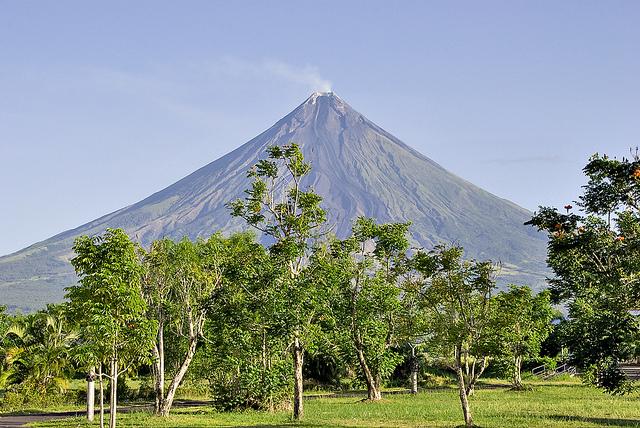 Its eruptions left destruction in its wake but they also added to the beauty of Mayon. Today, Mount Mayon looks peaceful and inviting. Tourists still go to Albay just to see it up close. It is still a very postcard-worthy image and professional photographers flock the city of Legaspi to capture its picturesque wonder.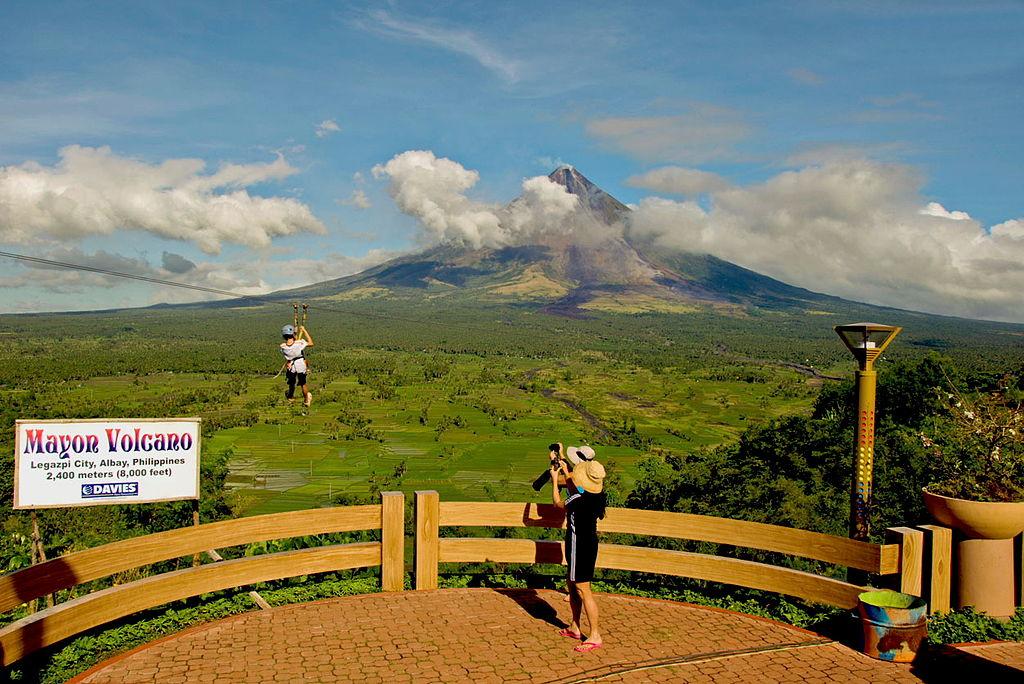 How to get there
Getting to Mount Mayon is through air from Manila to Albay (Lagazpi Airport), which worth around 1,500php – 2,000php or you can travel by riding a bus from Manila to Legazpi which will last for 11-12 hours travel time.
Rating:
10 people rated this.