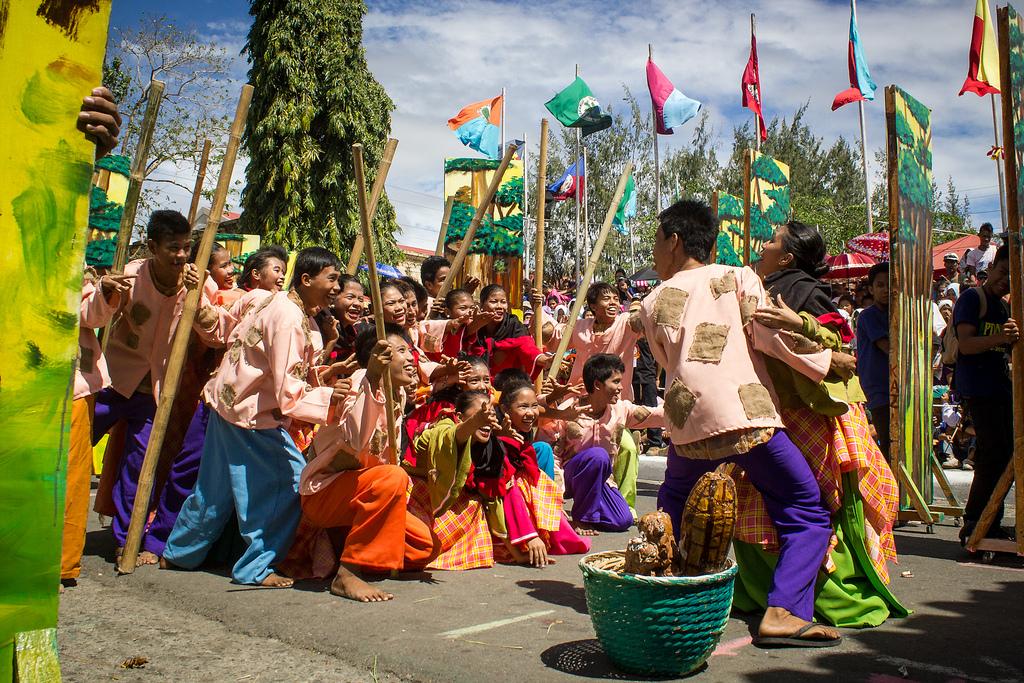 The town of Miagao celebrated the 15th Salakayan Festival 2013 along with their celebration of the town's 297th Foundation Anniversary last February 2-10, 2013. It is usually celebrated every first week of February commemorating the bravest Miagaowanon (the people of Miag-ao) in the province's history who defended and protected their place against intruders.
Salakayan Festival is one of the most awaited and inviting celebrations in Iloilo. This year, the festival's theme was "Saulogon: Dugong Miagaowanon." It was jam-packed with various activities such as food fair, higante contest, agro-industrial and trade fair, photo exhibit literary and musical program, beauty pageant, street and ballroom dancing, sports events and many others.
The Salakayan Dance Competition has always been the highlight of this festivity. It is a street dance-drama illustrating the victorious battle of Miagaowanon that happened on May 7, 1754 against the Muslim marauders, with the combination of art, folklore, and customs of the province. The word "Salakayan" is a Hiligaynon term which means "salakay" or "to attack".
Higantes contest is also another attraction in Salakayan Festival where big and colorful mascots abut 10-15 feet paraded during the fiesta, with tribal dancers and marching band.
The 9-day celebration was filled with many activities, programs and events. Here is the calendar of activities of Salakayan Festival during the 2013 celebration:
Feb 2 - Opening of Food Fait at Miagao Town Plaza (6:00 PM)
Feb 3 - 297th Foundation Anniversary Thanksgiving Mass (7:15 AM) at Miagao Church and Balikbanwa Welcome Night at the town plaza (7:00 PM)
Feb 4 - Opening of Agro-Trade Fair (9:30 AM) at Orbe Street, Opening Salvo 2013 (2:00 PM) and MCES Grand Alumni Homecoming (6:00 PM) at the town plaza
Feb 5 – Investment Forum JRBBH (8:00 AM), S.L Anti-Drug Abuse & Prevention Symposium JRBBH (1:00 PM) and Barangay Night (6:00 PM) at Miagao Town Plaza
Feb 6 - Hablon Fashion Show & S.K.M.F Night (6:00 PM) at Miagao Town Plaza
Feb 7 - S.I.P.C Jubilarians' Night (6:00 PM) at the town plaza
Feb 8 - Salakayan Commemoration Mass (7:00 AM), Fluvial Procession (8:30 AM), Larong Pinoy & Sea Games (9:30 AM), Sugar-Sugba Festival (9:30 AM) at Kuta Baybay Norte and Market Vendors' Night at Miagao Town Plaza
Feb 9 - Salakayan Tribes' Contest 2013 (8:00 AM), Salakayan 2013 Grand Parade (2:00 PM), and Tribes' Night (7:00 PM) at the town plaza
Feb 10 - Motocross Competition (7:00 AM) at Bliss Racetrack, Inauguration of Justice Ramon B. Britanico Hall (3:00 PM), and Coronation of Queen of Miagao 2013 (6:30 PM) at the town plaza.
How to Get There
From Manila City or Cebu City, travelers who want to come in Miagao can reach it by riding a plane. You can go to the airports of the cities mentioned and fly to the airport of Iloilo Province. Upon arrival, there are local vehicles and taxis that can transport you to Miagao.
Gallery
Some pictures during the 15th Celebration of Salakayan Street-Dance Competition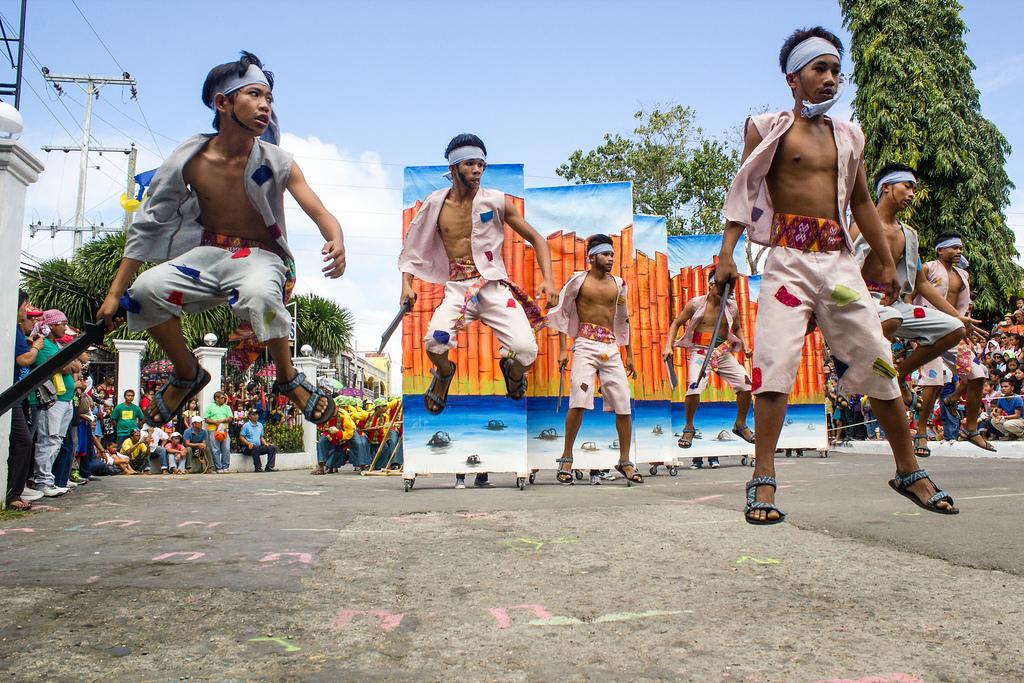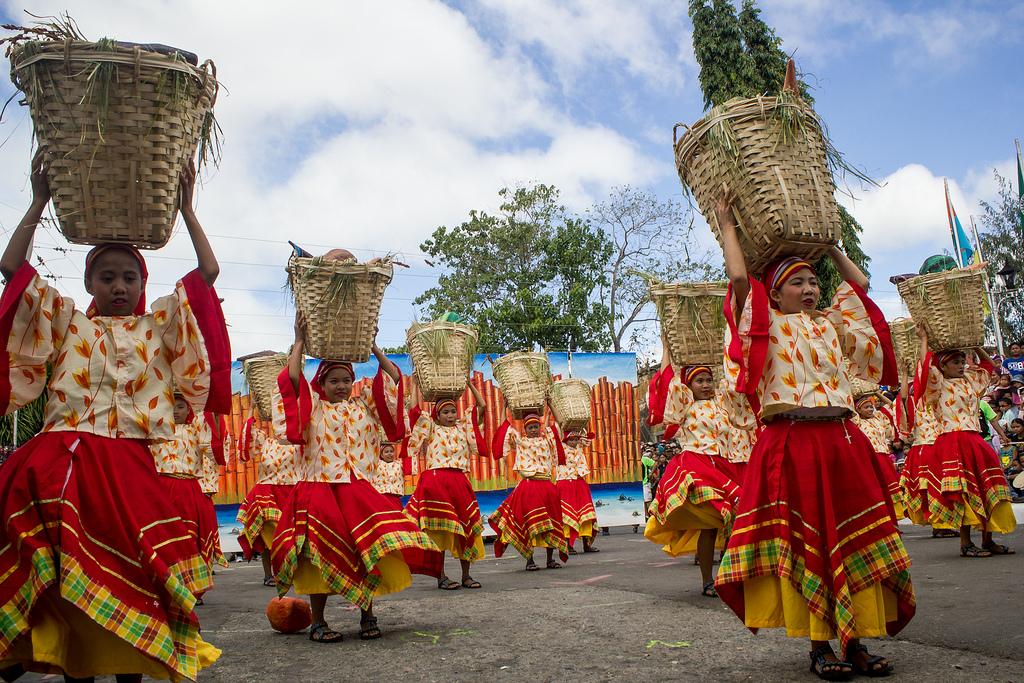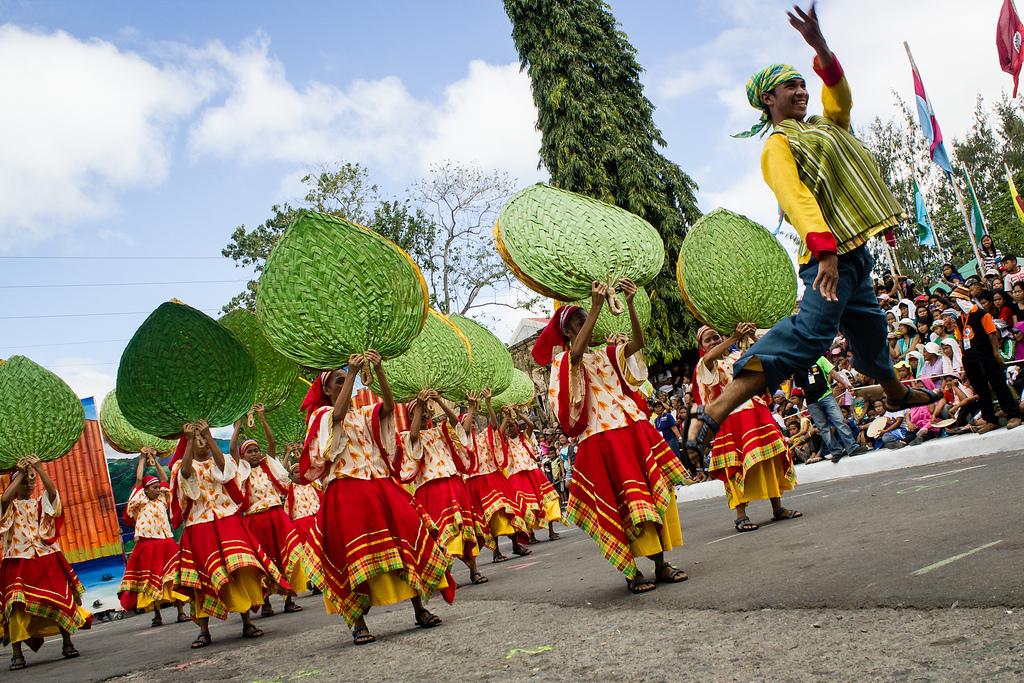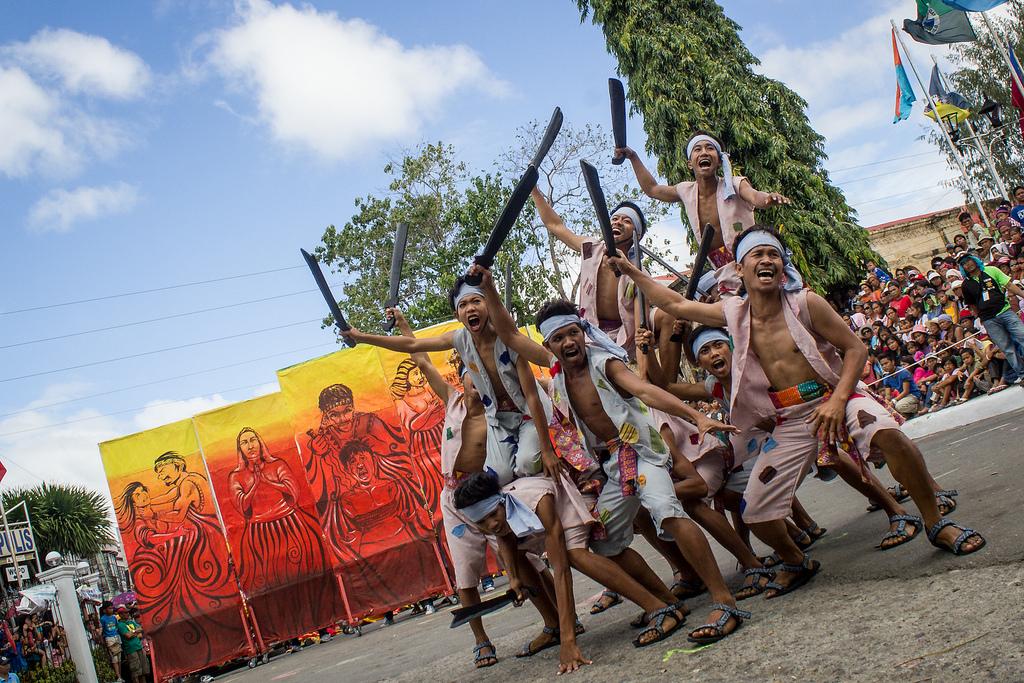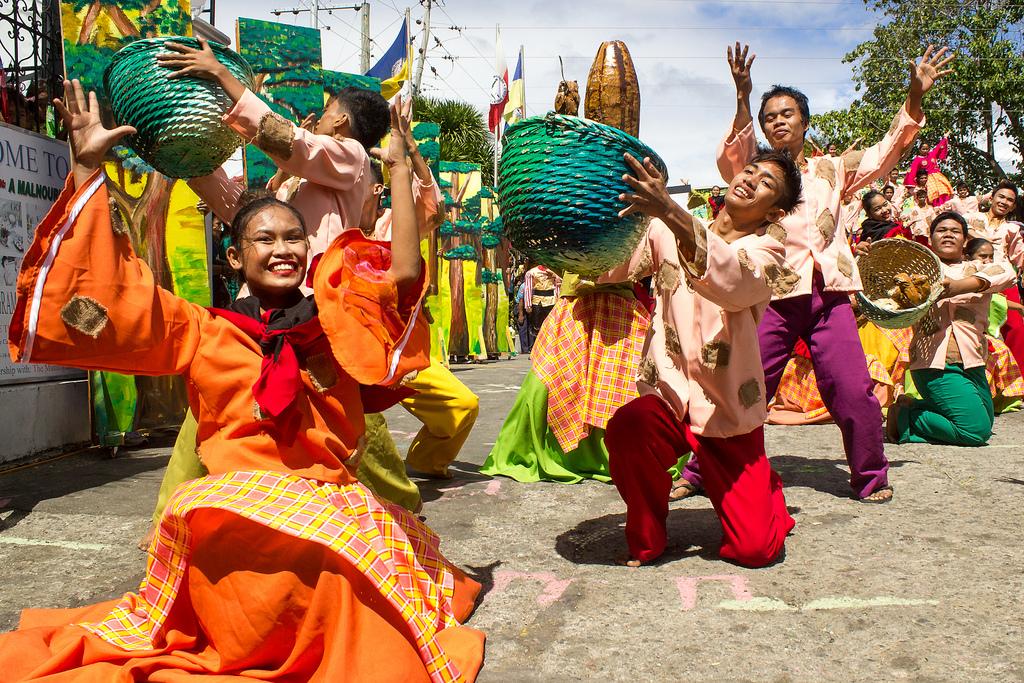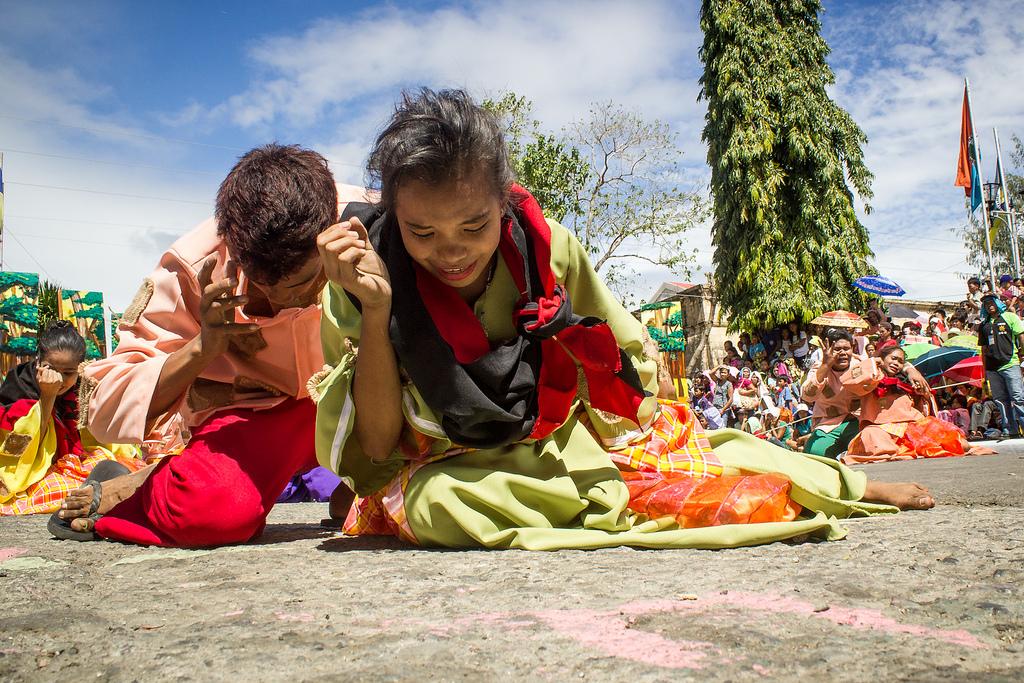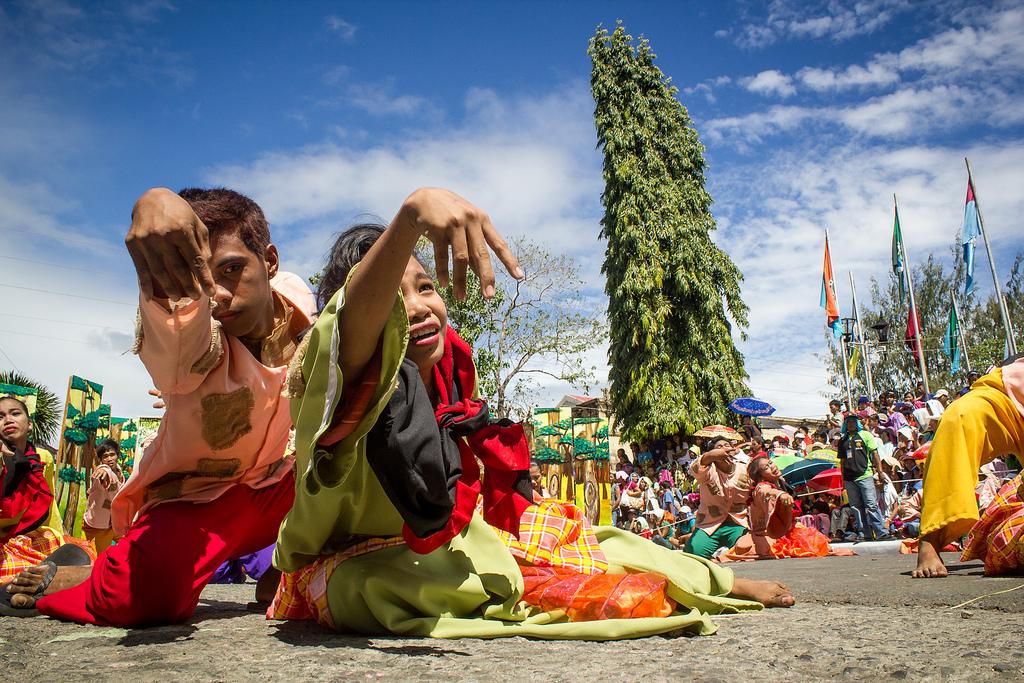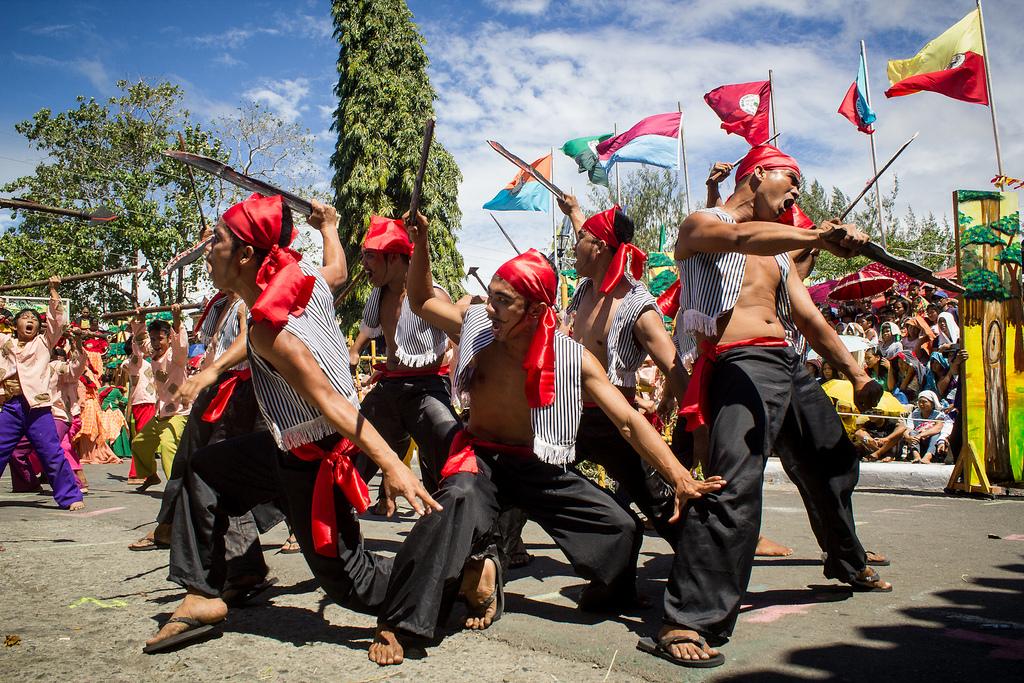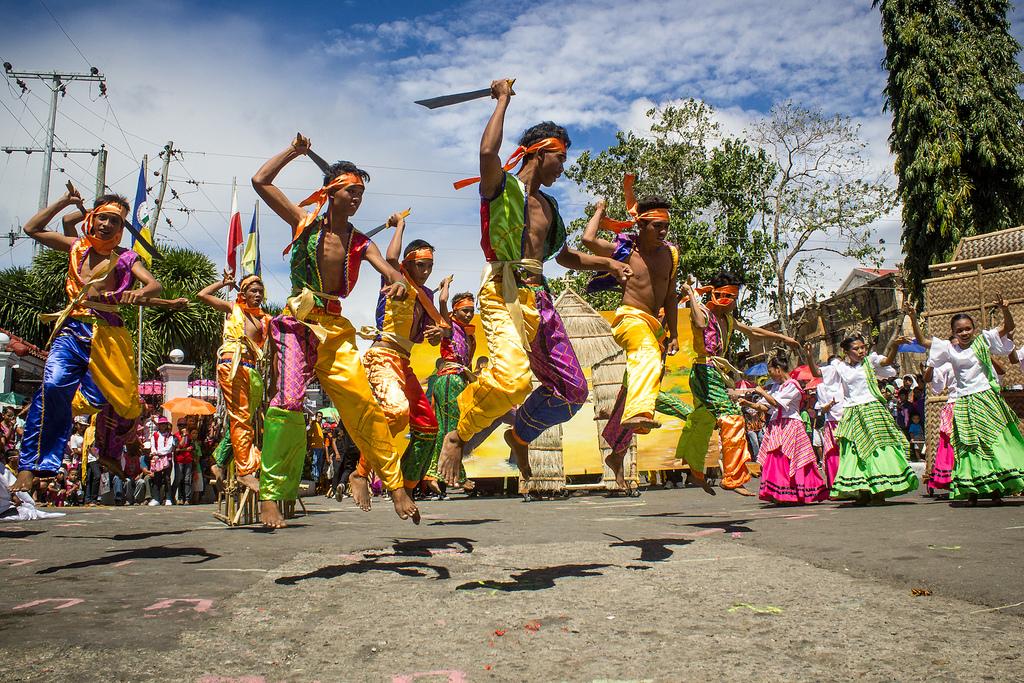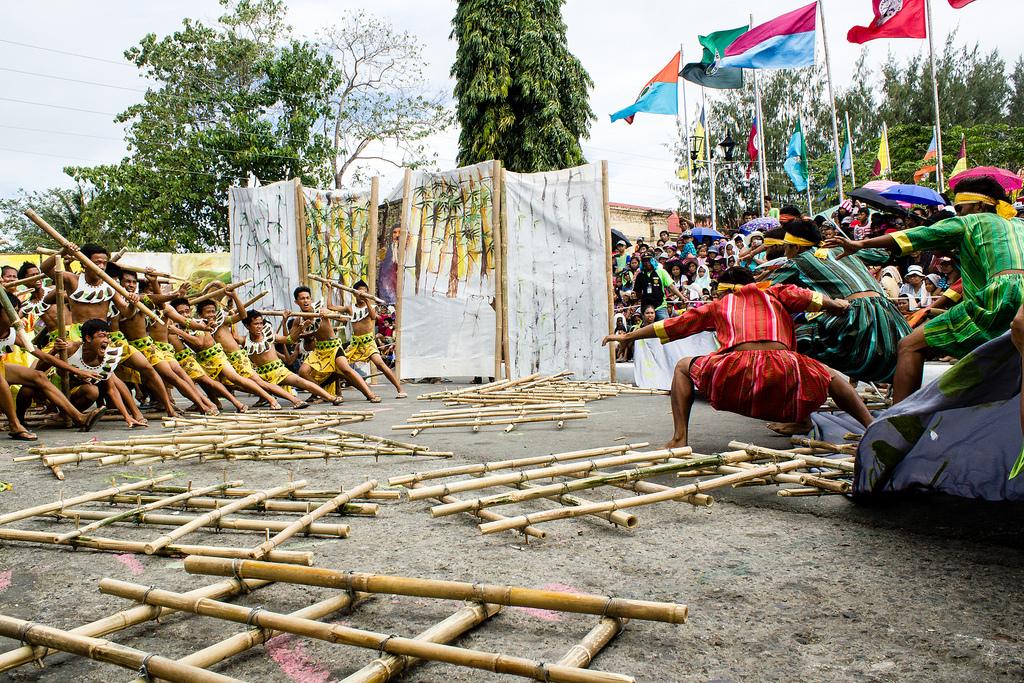 Rating:
15 people rated this.