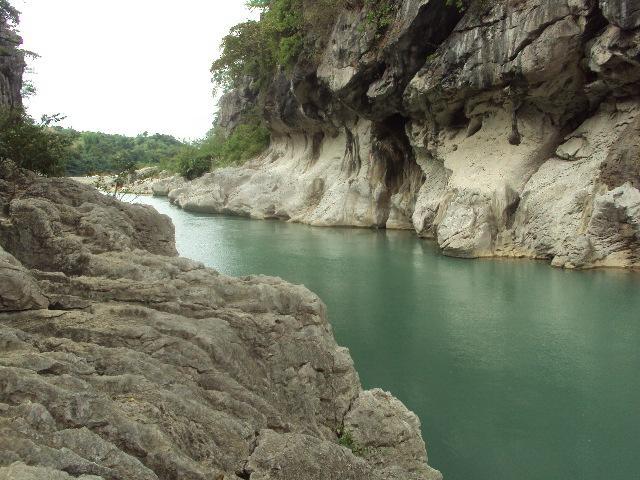 Located in Gen. Tinio, Nueva Ecija, the site features the breathtaking view of a deep, narrow river that looks up to 16-meter high limestone walls.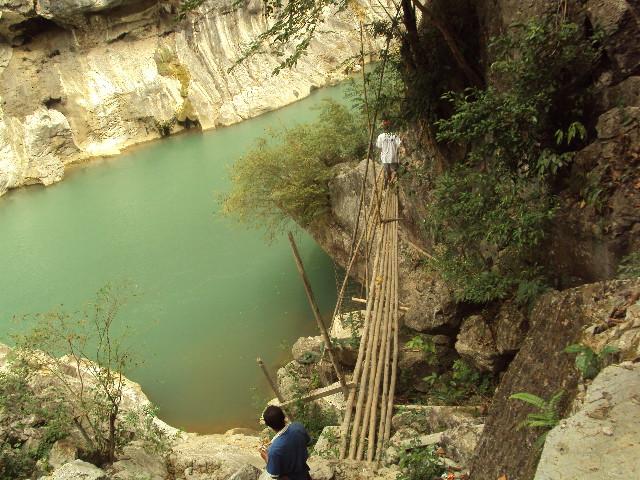 At the end of the white rock formation is an enchanting cave that is perfect for trekking activities. The cave is located at the foot of Minalungao Hill.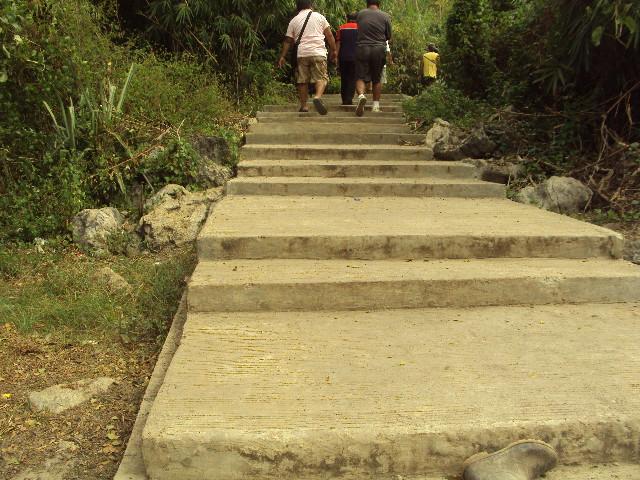 Minalungao Cave's rock formation is composed mainly of calcites (limestones and marbles) which are dotted with tiny and shallow holes, evidence of dissolving reaction from the continuous dripping of rain water during wet season from the apex of the vertical soil filled with cragged species of grass.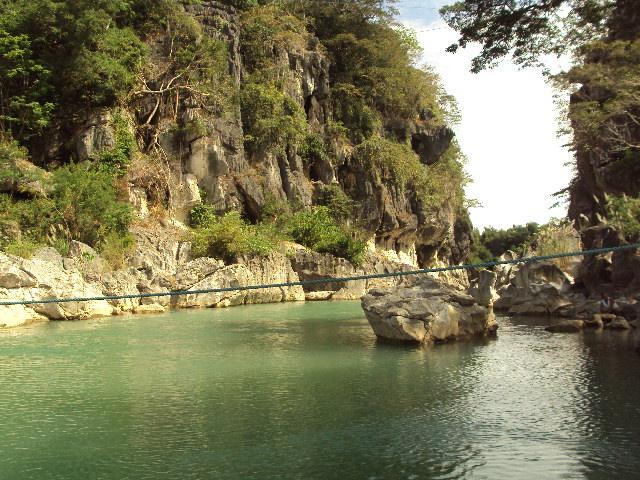 The vegetative cover in the area is limited to species like shrubs, vines, cogon and other unidentified species of grass. Fauna species observed outside the caves include monkey, wild pig, squirrel and birds like oriole, swift, martinez and ground thrush. The nocturnal troglophiles - fruit- and insect-eating - are characteristic of almost every cave visited.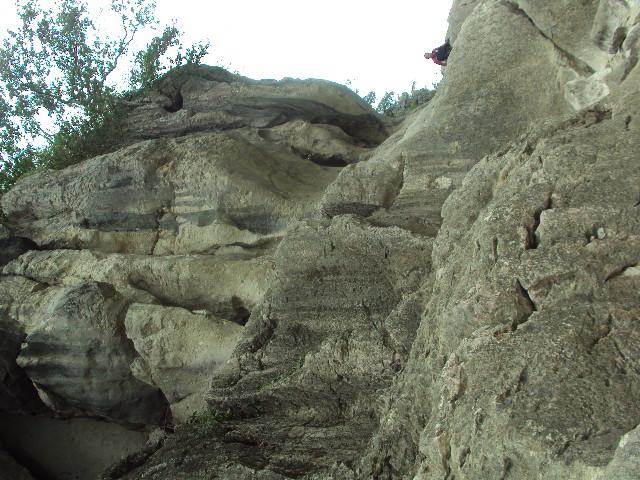 The portals to the cave (one large and another small) situated about 10 meters up to the river's water level, is blocked by a big, brown rock, simulating Jesus' Tomb at first glance. An ascending vertical crevice welcomes visitors some 50 meters into the portals. A lone bamboo pole serves as the only way up the ante-room which is adorned with flowstones, stalactites and stalagmites.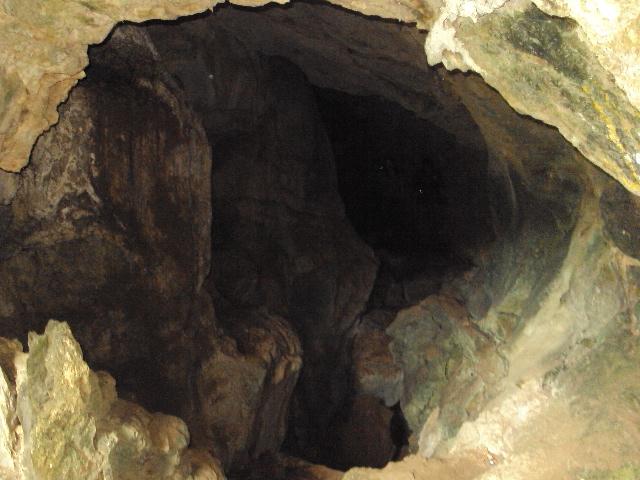 A narrow sinkhole directly above the dome faintly provides natural light to the place. Its naturally ridged formation is cut through the center by the Penaranda River where various fish species abound. The water-lined corrosion on the cragged vertical rocks suggest a 10-meter swelling of the otherwise peaceful river, during rainy days.
How to get there
From Manila, there are buses with daily trips to Nueva Ecija. From the town of General Tinio, take a jeepney or tricycle. Once there, take a tricycle to reach Minalungao National Park.
Rating:
0 people rated this.