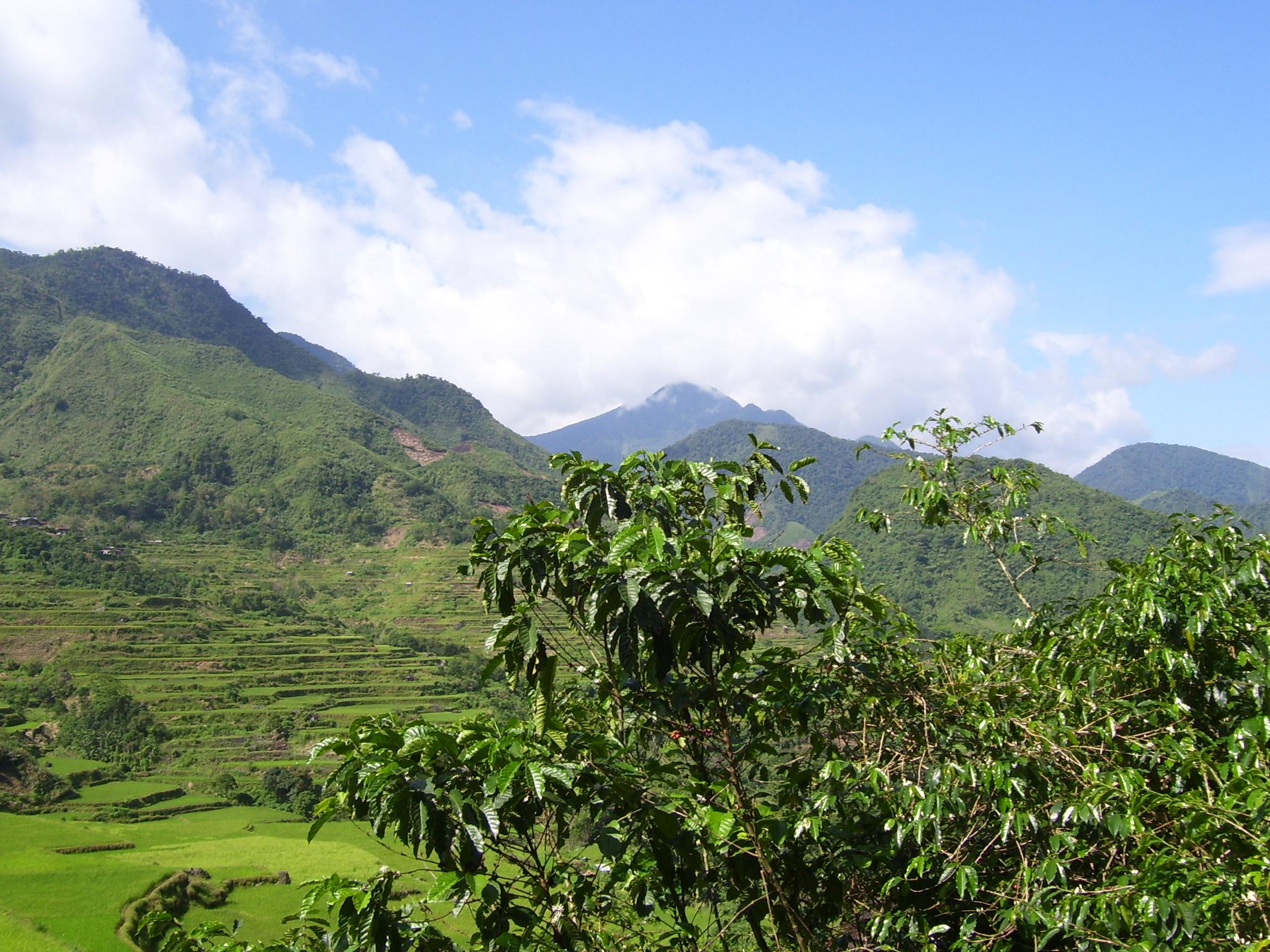 Overview
Mount Binuluan, also known as Ambalatungan, is a remote volcano in the Kalinga province of the Cordillera Administrative Region (CAR) Region of the Philippines. The 2,329-meter (7,641 ft) high mountain is part of the Cordillera Central Mountain Range on Luzon island, the largest island in the country. Binuluan exhibits active volcanism through numerous fumarole fields, solfataras and hot springs on its slope. There were reports of possible eruptions in 1952 and 1986 (or 1987), but they are unverified.
Other Studies
Mount Binuluan is usually covered in cloud or mist and so photographs could be difficult to obtain. The village of Bangtitan in Upper Uma in Lubuagan is a good vantage point for views and photography of the mountain on the rare occasions when the primary peak is not mist-enshrouded. It is not known if Binuluan itself has ever been climbed as access to the site is very difficult. The terrain is rugged and undeveloped.
There has been some geological surveying related to the Batong Buhay gold mining activities in Pasil, but the locals say no one has ever climbed or surveyed Binuluan because it is "too far away", "there's no reason to go there", "it is too difficult climbing that", and "even the geologists didn't bother".
Groundwork in 2007 and 2008 as part of a comprehensive systematic survey, shows volcanic-related activities around Binuluan, from northwestward of the peak, going counterclockwise, to eastward side of the peak.
Further groundwork was abandoned due to tribal conflicts on the southwest flank (Tinglayan-Tulgao tribal conflict), and unrelated inter-tribal conflicts on the northwest and northeast flanks (Upper Uma-Lubuagan conflict).
In 2008, the Department of Energy approved two local firms, Aragorn Power and Energy Corp. (APEC) and Guidance Management Corp. (GMC) to jointly explore 26,250-hectare (64,900-acre) area in the municipalities of Pasil, Tinglayan, and Lubuagan for geothermal energy feasibility studies.
Geothermal features
Mount Binuluan exhibits a number of active geothermal features. There are a number of sites with strong steam emission, fumarolic activity, surface sulfur deposits, hot fresh water springs, hot sulfurous water springs, sulfur staining of riverine rocks, poisonous gas emissions, recent volcanic gas related deaths (>100 in last 20 years at Batong Buhay mines alone), heat destruction of vegetation, poisonous water, fumarole fields with new and shifting activity.
Rating:
1 people rated this.