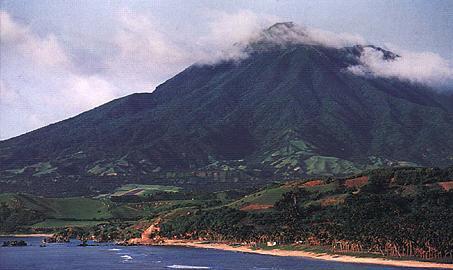 Mount Iraya is an active volcano located in Batan Island, one of the inhabited islands in Batanes, just a few kilometers from Basco. Mount Iraya is 1,517 meters above sea level. It is good for mountain climbing, trekking, and trail blazing. The top of the mountain can be reached in about three hours. Its last eruption was in 505 AD and has become the source of fertile soil in Basco and parts of Mahatao.
Did you know?
Mount Iraya is one of the 22 active volcanoes in the Philippines: Babuyan Claro, Banahaw, Biliran, Bud Dajo, Mount Bulusan, Cagua, Camiguin de Babuyanes, Didicas, Hibok-Hibok, Mount Iriga, Mount Kanlaon, Leonard Kniaseff, Makaturing, Matutum, Mayon, Musuan, Mount Parker (Cotabato), Pinatubo, Ragang, Smith Volcano, Taal. They are all part of the so-called "Pacific Ring of Fire."
How to get there?
You can go to this place by air from Manila to Batanes via SEAIR (Southeast Asian Airllines) or you can go first to Loaog City, Ilocos Norte from Manila by a 10-hour bus ride. Then from Loaog, there are ferry companies that ply routes from Ilocos Norte to Basco, Batanes by sea. Another way to go to Batanes from Ilocos Norte is by plane.
Rating:
0 people rated this.