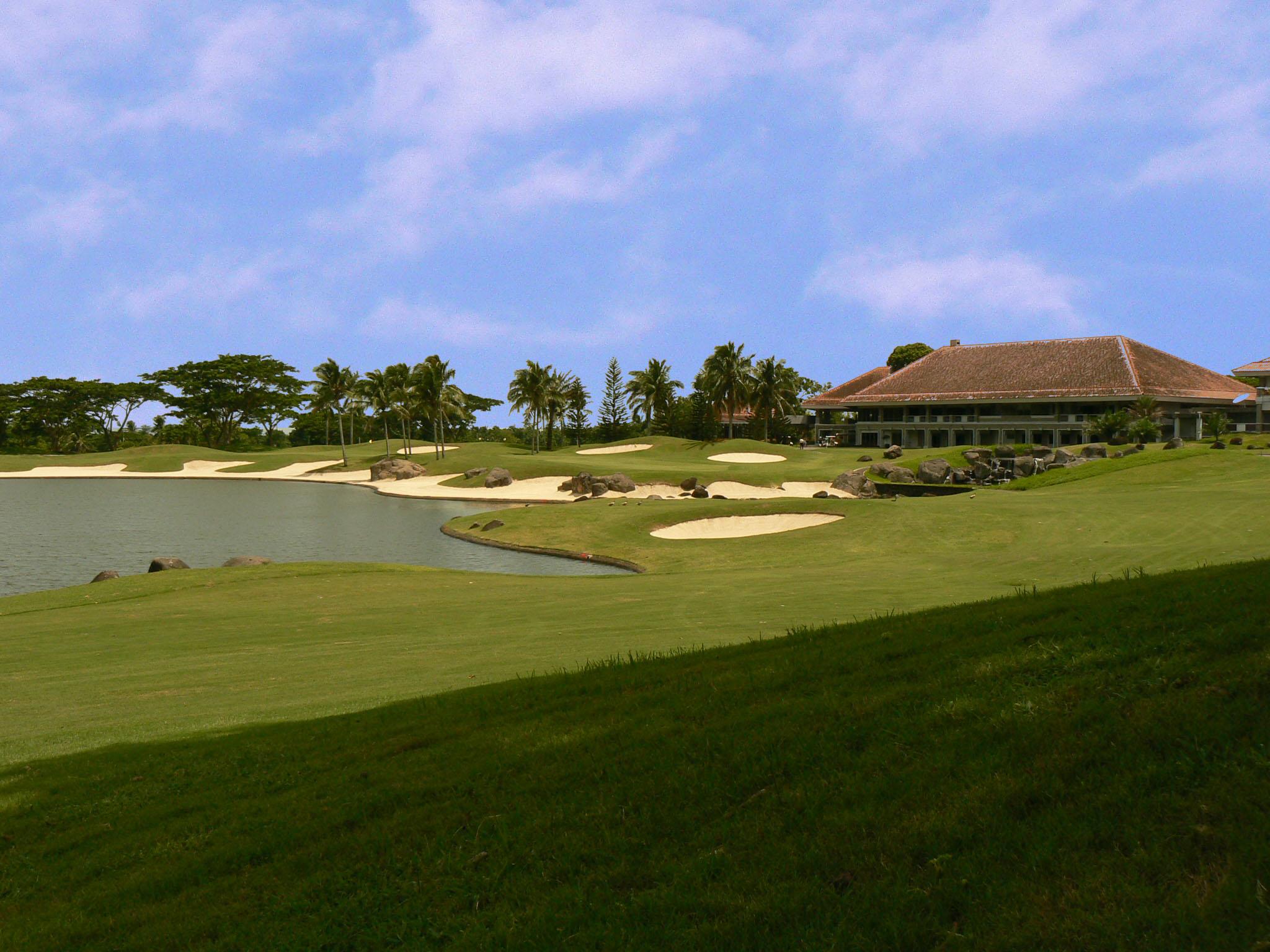 Mount Malarayat Golf Course

Mount Malarayat Golf and Country Club is located in Lipa City, Batangas. Lipa City is one of the most improved areas in the province where major recreational, religious, commercial, industrial and educational centers are located.
Mount Malarayat Golf and Country Club is one of the many amazing attractions that this first class city has to offer.
According to their website, Mount Malarayat Golf & Country Club and Residential Estates has a total land area about 200 hectares and is owned and developed by Active Realty and Development Corporation.
Mount Malarayat Golf Club
One could experience the joys of golfing at Mount Malarayat because the area showcases the verdant landscape and the stunning natural beauty of Batangas along with its cool, mild climate. The Club takes pride in its 27-hole all-weather championship golf course, designed by the internationally-acclaimed J. Michael Poellet Design Group.
Food & Beverages
Visitors can also enjoy Filipino cuisine served at Sand Trap Lounge with many options of wine labels. The scenic view of the golf course serves as a backdrop of the lounge that will enthrall you while eating.
A restaurant that serves authentic Korean food located near the fishing hole.
Sports Facilities
This is an area for tho people who want to practice and to warm up before the game.
Jacuzzi & Sauna Rooms / Locker Rooms
It is also equipped with private locker rooms for their guests with showers, jacuzzi, steam baths, sauna, and massage areas. The area is catered for body relaxation and refreshment.
Guests can play on the 27-hole all-weather championship golf course.
This is not just your usual driving range. It is different from the others because one can visualize the game on the greens. There are 22 tee boxes and lounging area with refreshment counter.
Green Room A & B - with 80-person capacity
Eagle Lounge - with 100-person capacity
Mount Malarayat Country Club
Mount Malarayat Golf & Country Club is packed with complete amenities and facilities catered to every family where they can take delight with many sports activities.
The area also has many food and beverage establishments.
Facilities
Sports Facilities (Sports Pavilions and Swimming Pool Complex)

Children's Pavilion

Recreation Center

Country Club Function Rooms
Mount Malarayat Club Hotel
Guests can also experience the relaxed elegance at the club hotel with world-class designs, warm and friendly staff and the fresh highland scenery.
A variety of delicious food and various guest rooms await, providing luxurious accommodations.
Club hotel is also equipped with sports facilities and club hotel function rooms.
Mount Malarayat Residential Estates
Mount Malarayat also boasts of grand residential estates, a first-class residential subdivision within a world-class golf course.
The residential estate is in a great location because it is surrounded with many establishments, such as malls, schools, churches and other convenient establishments at the city proper, providing easy urban living.
The residential estates features the following:
Two landscaped entrances

Tree-lined wide concrete roads with concrete sidewalks

Landscaped open spaces

Concrete curbs and gutters

Concrete perimeter fence

Centralized water distribution system and elevated water tank

Underground drainage system

Overhead electrical distribution system

Street lighting
How to get there
Batangas City is 2 1/2 hours away from Manila when using the old intertown route. Using the STAR Tollway route, one can reach Batangas City for just 1 1/2 hour. Tanauan City is about 1 hour away and in between Tanauan City and Batangas City, one will find Lipa City. ALPS The Bus, Inc. is one of the many bus companies that travels the said route.
Travelers can take air-conditioned buses in going to Batangas City. Those who want to go to Nasugbu, Calatagan and Lian towns (Matabungkay) can pass via the Tagaytay route.
When driving one's own vehicle to Tanauan-Lipa-Batangas City, travelers will pass through the South Luzon Expressway, then the STAR Tollway and can just follow the directional signs along the highway.
For short trips in the desired destinations, passenger jeepneys abound, and then tricycles.
Rating:
11 people rated this.