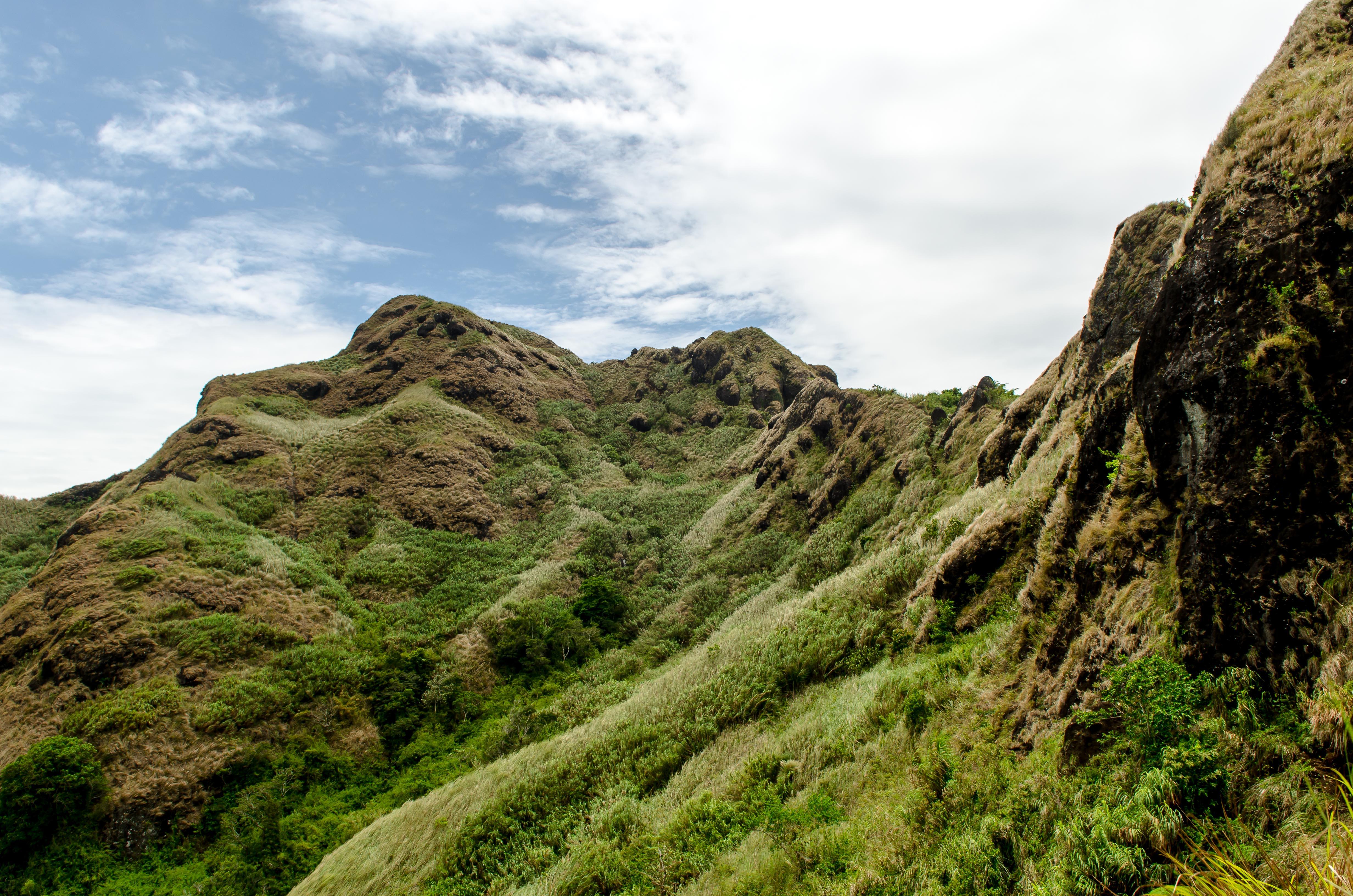 Mt. Batulao is located between the towns of Balayan and Nasugbu in the province of Batangas near Tagaytay. This mountain is very popular to many mountaineers because it is situated near the Metro Manila. It is also a recommended climbing destination, mainly because it's very accessible.
The trek to the mountain is a bit challenging due to its shape and rolling slopes. There are two trails on the mountain, the old trail from the east and new trail from the west. The old trail is said to be longer than the new trail but it is up to you which trail will you try. The mountain is a treeless area but lush with grass.
The area possesses a cool weather which is very soothing to your spirit. The mountain also offers a breathtaking scenery of the province including the well-known Taal Volcano. In every climb to the mountain, the landscape is the main tourist attraction, which is very noteworthy.
On top of the mountain, you can sense a relaxing and refreshing breeze. The stunning vista at the mountain is a priceless prize that anyone could get after a long trek.
The name of the mountain, Mt. Batulao, is originally derived from the term "Bato sa Ilao", an incident that happens when the sun sets right between Batulao's two peaks that creates a light between the two rocks.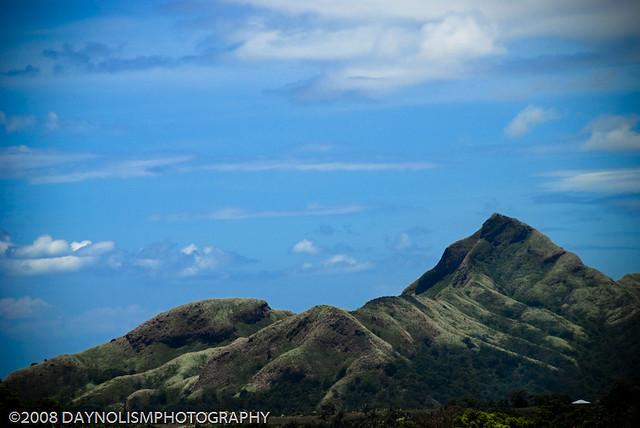 Last March 8, 2012, an accident was recorded on the mountain due to climber's outbalance while trekking, but despite of that incident, the mountain is still open for everyone who wants to try hiking on Mount Batulao. But everyone is always advised to be safe and aware while trekking.
Climbers can enjoy drinking buko juice and soft drinks that are sold in the area.
Mount Batulao is one of the interesting mountain destinations that everyone should try.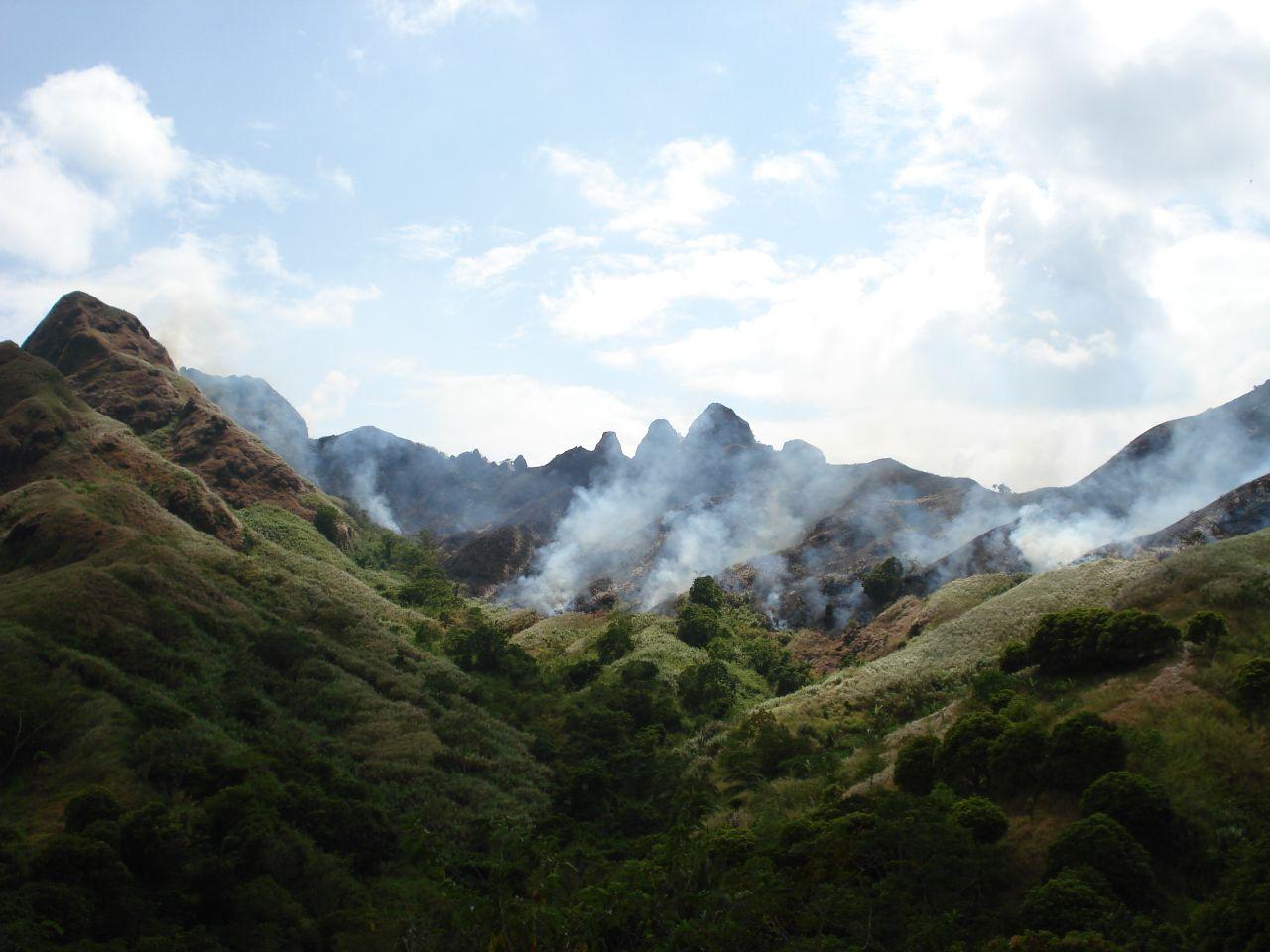 Evercrest Golf and Country Club in Nasugbu, Batangas is the jump-off point to the mountain, the same as the road going to Careluega Church, a famous wedding church. You can also ask assistance from the locals. For those who have cars find a good area where you can park your car safely and make it sure that you leave it in good person especially in Barangay officials.
Gallery: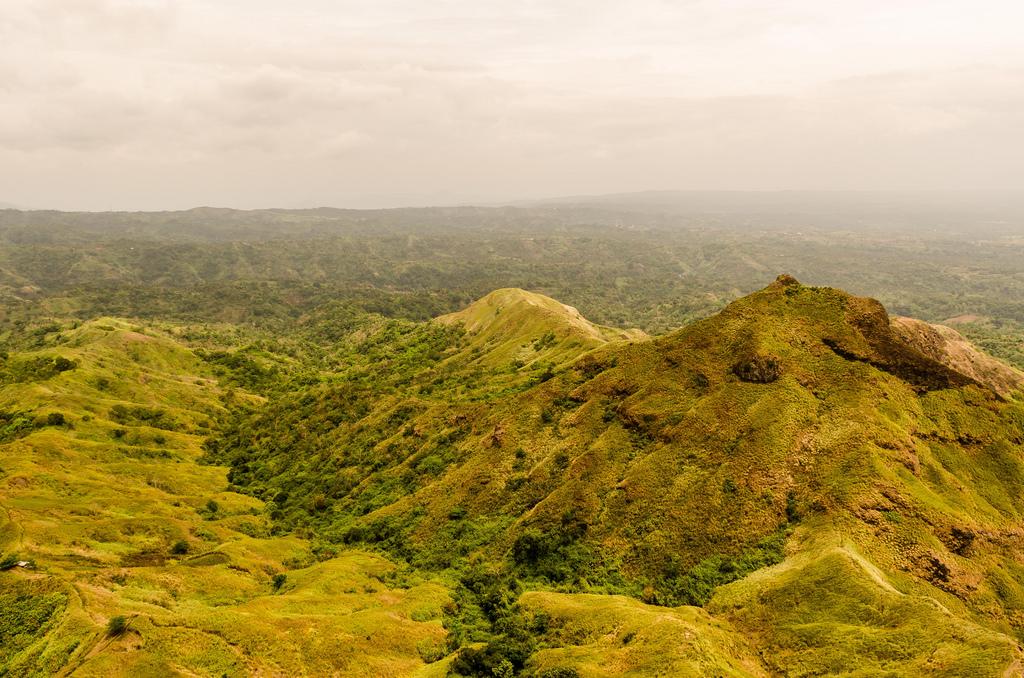 Accommodations
Here is the list of some of the hotels that can be found in Batangas that offer good accommodation and service to all visitors.
Lima Park Hotel, Lima Technology Center, Malvar

Canyon Cove Resort, Far East Road, Piloto Wawa, Nasugbu

Lago De Oro Cable Ski Park and Resort, Bo. Balibago, Calatagan

Days Hotel Batangas (Days Hotel Batangas), Pastor Village, Pallocan West

Anilao Outrigger Resort, Solo, Anilao, Mabini

Chateau Royale, Km 72 Batulao, Nasugbu

Evercrest Golf Resort, Batulao, Nasugbu

Microtel Inn & Suites, First Philippine Industrial Park, Sto. Tomas

Matabungkay Beach Resort, Brgy. Matabungkay, Lian

Hotel Pontefino, Pastor Village, Gulod Labac

Cintai, Balete/Lipa City

Hotel La Corona, Lipa City

Mount Malarayat Hotel and Suites, Dagatan, Lipa City

The Coral Beach Club, Matabungkay, Lian

Club Punta Fuego - Nasugbu.

Taal Imperial Hotel and Resort - Brgy. Tulo, Diversion Road, Taal, Batangas, Batangas, Philippines

Canyon Woods Resort Club - Diokno Highway, Lauurel, Laurel, Batangas, Philippines

San Roque Paradise Hotel - (21.76 km from Batangas City Hall of Justice)

The Alpa Hotel and Restaurant - Brgy. Kumintang Ibaba, , Batangas, Batangas, Philippines
Getting In
Batangas City is 2 1/2 hours away from Manila when using the old inter town route. Using the STAR Tollway route, one can reach Batangas City for just 1 1/2 hour. Tanauan City is about 1 hour away and in between Tanauan City and Batangas City, one will find Lipa City. ALPS The Bus, Inc. is one of the many bus companies that travels the said route.
Travelers can take air-conditioned buses in going to Batangas City. Those who want to go to Nasugbu, Calatagan and Lian towns (Matabungkay) can pass via the Tagaytay route.
Travelers going to Puerto Galera can take direct air con buses from Manila (Cubao) to Batangas pier. The best services are BLTB (every hour) and JAM transit (also every hour) from the Kamuin Cubao bus station. Sometimes, especially during peak hours, buses run every 30 minutes. The last stop is a Batangas pier (ask the conductor before hand) from where one can take a ferry to [Puerto Galera]
When driving one's own vehicle to Tanauan-Lipa-Batangas City, travelers will pass through the South Luzon Expressway, then the STAR Tollway and can just follow the directional signs along the highway.
For short trips in the desired destinations, passenger jeepneys abound, and then tricycles.
Rating:
9 people rated this.