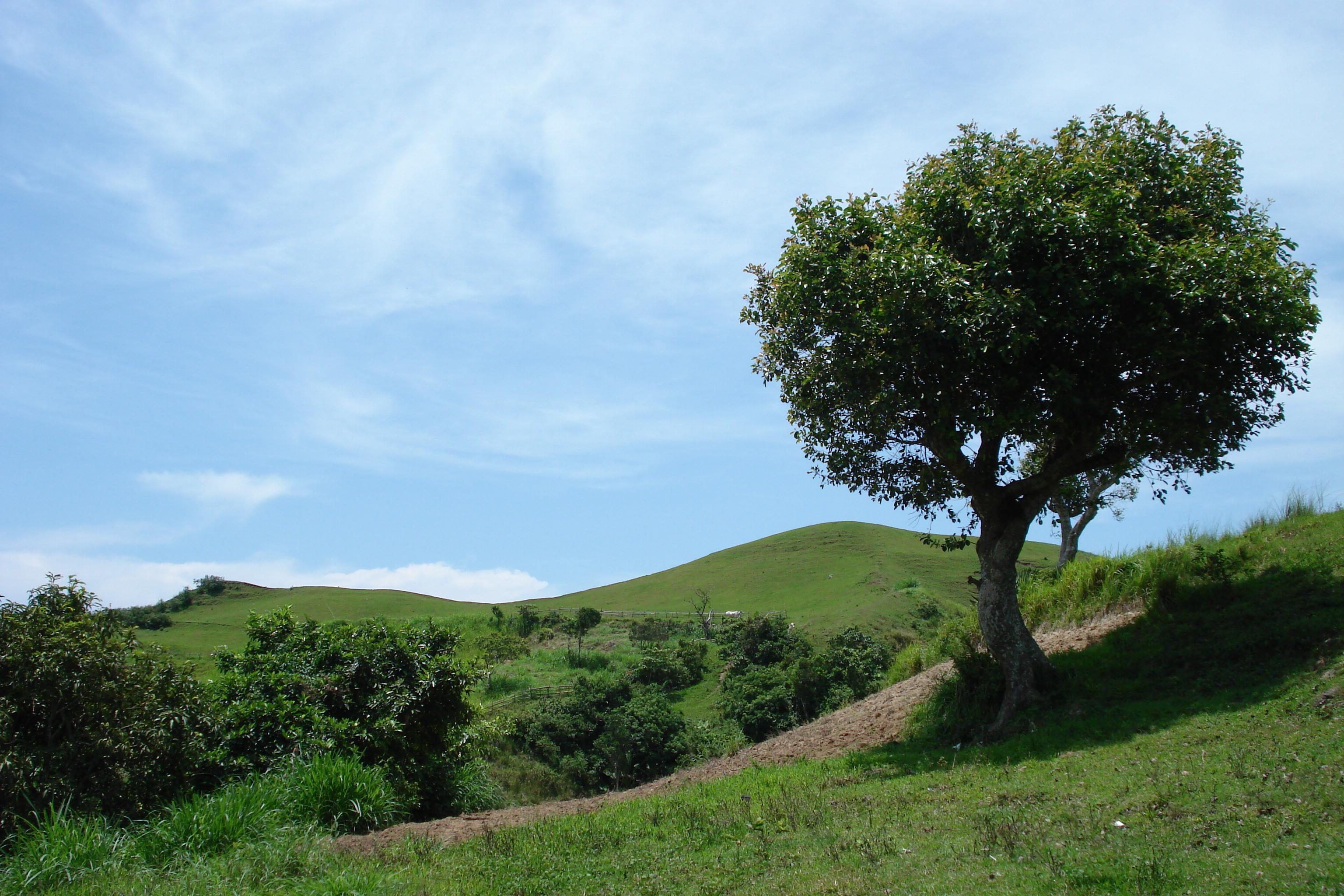 Mt. Gulugod Baboy is one of the stunning mountains that can be visited in Batangas. It is located in the town of Mabini, particularly in Barangay Anilao. The province of Batangas is not only famous for beaches but also for mountains that are well-known to many climbers.
Gulugod-Baboy is the general term that describes the hills that traverse Calumpang Peninsula. It has three peaks: Gulugod Baboy, Pinagbanderahan, and Tore. It is reached through several passages: Anilao, Panay, Bagalangit, Ligaya, Laurel and Malimatoc I. It is 525 meters above sea level and at its peak, you can see, from east to west: Janao Bay, Maricaban Strait which bears Sombrero and Maricaban Islands, a distant, faint blue Mindoro, Verde Island (SW) and Batangas Bay. The city and port of Batangas are visible on the west, following a farther Mt. Daguldul. To the north is Mt. Maculot, and even Mt. Batulao and the Tagaytay Highlands.
It is popular among hikers during Holy Week. The area is also ideal as a camping site.

Gallery

Where to Stay
Here is the list of some of the hotels that can be found in Batangas that offer good accommodation and service to all visitors.
Lima Park Hotel, Lima Technology Center, Malvar

Canyon Cove Resort, Far East Road, Piloto Wawa, Nasugbu

Lago De Oro Cable Ski Park and Resort, Bo. Balibago, Calatagan

Days Hotel Batangas (Days Hotel Batangas), Pastor Village, Pallocan West

Anilao Outrigger Resort, Solo, Anilao, Mabini

Chateau Royale, Km 72 Batulao, Nasugbu

Evercrest Golf Resort, Batulao, Nasugbu

Microtel Inn & Suites, First Philippine Industrial Park, Sto. Tomas

Matabungkay Beach Resort, Brgy. Matabungkay, Lian

Hotel Pontefino, Pastor Village, Gulod Labac

Cintai, Balete/Lipa City

Hotel La Corona, Lipa City

Mount Malarayat Hotel and Suites, Dagatan, Lipa City

The Coral Beach Club, Matabungkay, Lian

Club Punta Fuego - Nasugbu.

Taal Imperial Hotel and Resort - Brgy. Tulo, Diversion Road, Taal, Batangas, Batangas, Philippines

Canyon Woods Resort Club - Diokno Highway, Lauurel, Laurel, Batangas, Philippines

San Roque Paradise Hotel - (21.76 km from Batangas City Hall of Justice)

The Alpa Hotel and Restaurant - Brgy. Kumintang Ibaba, , Batangas, Batangas, Philippines
Getting there
Anilao is no longer as difficult for visitors to get to as in the past. It is accessible by sea or land. From Manila, one can typically get to Anilao by taking a bus bound for Batangas City (Buendia terminal) and asking the conductor to drop you off at the Mabini/Bauan jeepney terminal. By request, a Mabini jeepney driver will then take passengers to the Mabini dock area.
Jeepneys and tricycles are the main means of transportation around the town. Currently, there are two piers that serve the area: Anilao Pier and Talaga Pier, mainly catering for motor bancas going to and from the nearby island-town of Tingloy.
Rating:
10 people rated this.