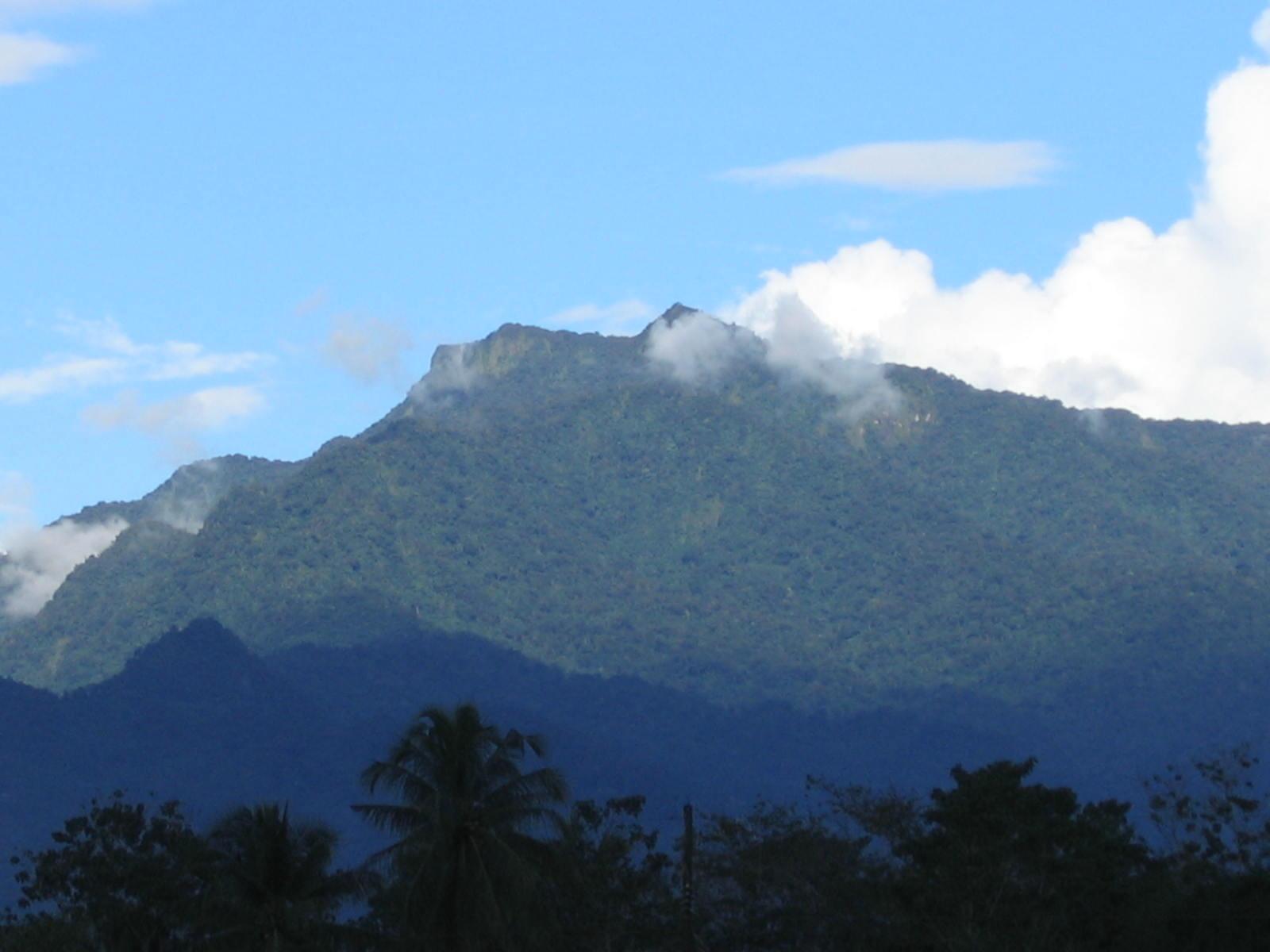 Overview
Mount Hilong-Hilong is the highest mountain in Northeastern Mindanao with a height of 2,102 meters or 6,601 feet above sea level. It is one of the best-liked destinations of mountaineers. It was the venue of the 17th National MFPI (Mountaineering Federation of the Philippines, Inc.) Mid-year Climb in 2002.
The peak is reachable via Malvar Trail in four to five days but hiking is only recommended for climbers with intermediate and expert skills due to its degree of difficulty. The trail is fairly trash-free. There are locals who maintain the trail and the mountains. There are also wide camping grounds accessible to hikers if ever they want to stay there overnight.

The area is known for its unspoiled waterfalls, a lake and a nesting site of the Philippine eagle which is now endangered. This mountain is a home of an estimated 120 different species of birds; 59 of these can only be found in the Philippines. Aside from being a significant territory for endemic bird species, Mt. Hilong-Hilong is also a sanctuary of indigenous frogs, reptiles, mammals, and ecologically threatened flora. It is thick with vegetation.

The area was abused because of unauthorized mining and illegal logging operations. The beauty of the nature was neglected by the mean people behind the mistreatment of the area. Now, the area is already protected under the Senate Bill 2156 written by Sen. Pia Cayetano. This bill is also known as "Mt. Hilong Hilong Range Protected Landscape Act". The law aims to save and protect the mountain from exploitation, maintain its ecological balance, and conserve it as a source of water supply.
Let us save this mountain. It has a great potential of becoming a national mountain park in the Philippines. It is very serene and beautiful. We should really support ecological conservation projects here in the country.
Location
Mount Hilong-Hilong is located between the boundaries of the provinces of Agusan del Norte, Agusan del Sur and Surigao del Sur in Northern Mindanao.
How to get there:
By Air: There are two flights daily to Agusan del Norte from Manila, and three flights weekly from Cebu.
By Sea: There are daily trips from Manila and Cebu via the ports of Surigao and Nasipit.
By: Land: Air-conditioned buses service the province hourly from Surigao City, Davao City, and Cagayan de Oro City.
Rating:
0 people rated this.