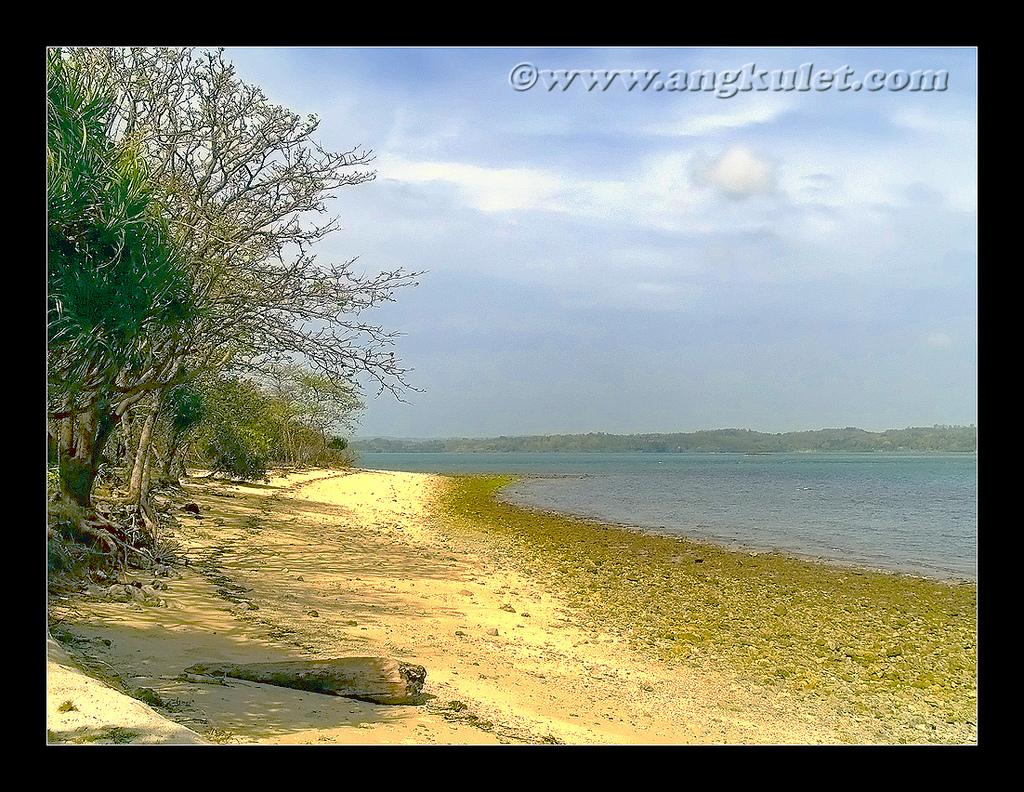 At Nagarao Island Resort, one can just leave all worries and let the refreshing sights and delights of Guimaras soothe the tired body and mind.
A vacation in Nagarao is to experience a unique holiday on a private eco-tourism island. It is a small tropical island with an area of about 100,000 square meters. It is located at the southern tip of Guimaras between Panay and Negros. About 30 Filipinos live on the island, most of whom speak English. Nagarao has everything – beaches with fine white sand, coral reefs, natural marine life, trees, flowers, clusters of rainforest, birds and butterflies. As well as boating, there is native sailing. Island hopping is an alternative activity. The accommodation in Nagarao is special. Instead of the usual hotel room, you'll find individual rustic cottages facing the sea, each of them nicely surrounded by trees and flowers. They all have modern facilities such as toilets and showers. Food is rich in variety and as much as possible, fresh from the sea and local farms. The quality of the food is excellent and you can eat as much as you like. A stroll around the island takes about half an hour. You can unwind in the unspoiled environment, getting the feeling that the island is yours. Nagarao is one of the last paradise islands left on the planet and has been featured on both local and international TV.
Nagarao Island is a great place for nature lovers and quiet guests. For swimming during low tide, you may use one of the piers specially built to reach deeper waters. A pool is available as well. Proper swimming attire is required. In case you plan to go snorkeling, you should bring your own equipment.
Location
San Isidro, Sibunag, Guimaras
Where to Stay
Here is a list of hotels and inns for your stay in the province:
Shirven Hotel -

San Miguel, Jordan, Guimaras
Pine Haven Hotel -

Islander Village, San Miguel, Jordan, Guimaras
Small Wings Pension Inn -

San Miguel, Jordan, Guimaras
Miewa Pension House -

Mclain, Buenavista, Guimaras
OLP-Trappist Monastery Guest House -

San Miguel, Jordan, Guimaras
Guisi Heritage Cottage -

Dolores, Nueva Valencia, Guimaras
Where to dine
Here is a list of some of the restaurants, bars and cafes located in the area:
NVDS Refreshment/ Tita Nels Refreshment -

Mclain, Buenavista, Guimaras
Gladys Refreshment (Carinderia & Videoke) -

Rizal, Jordan
Paul and Michelle Kitchenette -

Rizal, Jordan
Toms Place Bar and Refreshment -

Hoskyn, Jordan
Dans Batchoy -

Rizal & San Miguel, Jordan
Victors Restaurant 7 Fastfood Center -

San Miguel, Jordan
Sa Payaw Seafood Grill -

San Miguel, Jordan
How to get there
Iloilo City is the gateway to Guimaras. Guimaras can be reached by air or boat from Manila via Iloilo City and by pumpboat in Pulupandan, Negros Occidental. The island province is 20-30 minutes by motorboat or ferry boat from Parola, Ortiz, Muelle Loney or Lapuz wharves in Iloilo City. Direct travel to Guimaras is possible by light planes, which can land at the Guimaras Feeder Airport.
Jeepney and tricycles are also available as a mode of transportation when touring the province from one town to another.
Please check the Guimaras official website for more information about the transportation schedules and locations.
Rating:
0 people rated this.