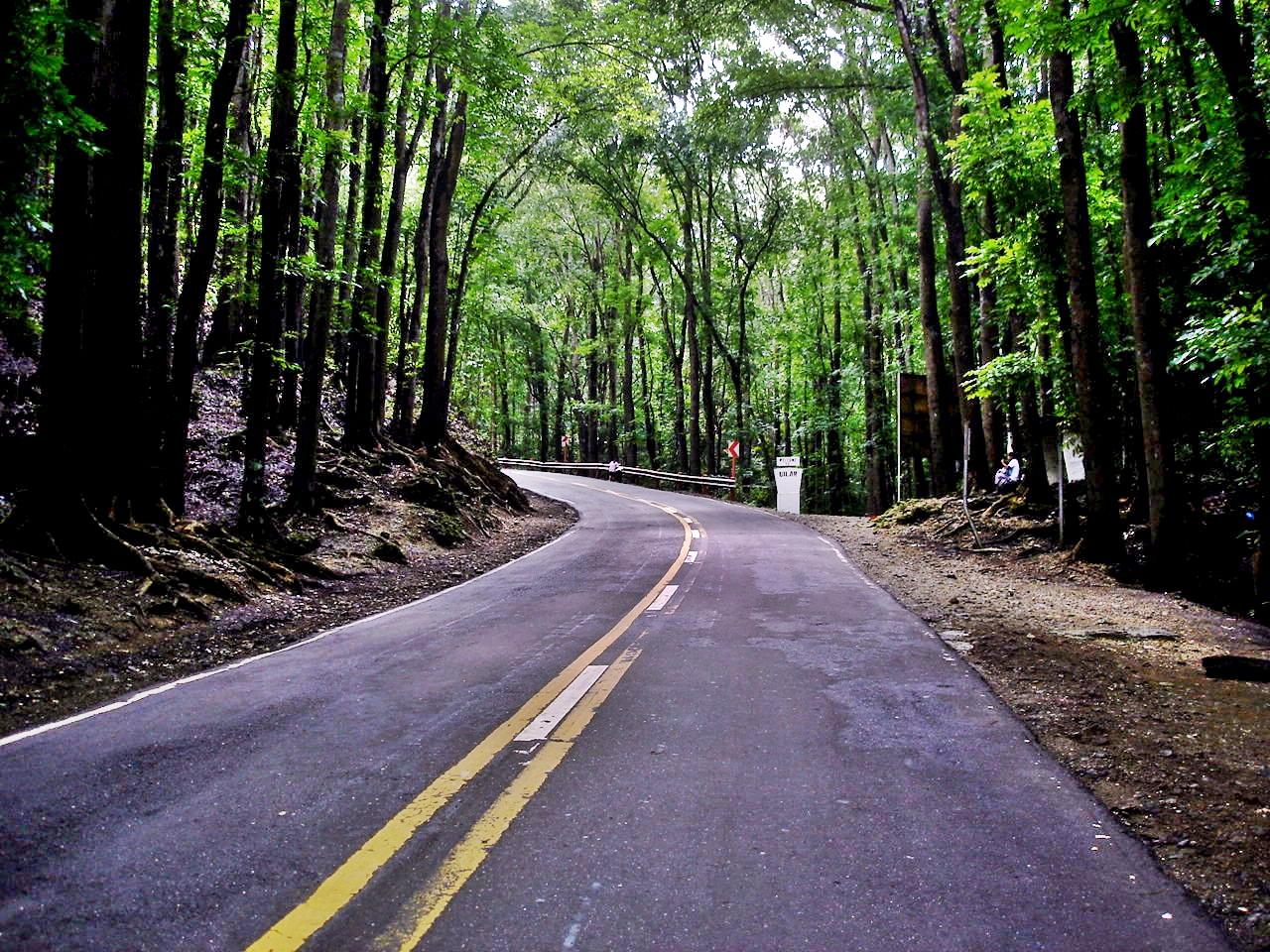 Bilar Man-made Mahogany Forest

The Bohol Man-Made Forest is mainly a forest covering a two-kilometer stretch of densely planted mahogany trees. It lies on the border of Loboc and Bilar towns in Bohol. It is located near the Butterfly Center and a 20-minute drive from the town proper. Before and after you reach the man-made forest, there are also naturally grown forests of Loboc and Bilar that present a thick kaleidoscope of colors of different shades of green and brown foliage, as well as an amazing variety of trees and giant ferns lining the road. Once you enter the forest, you could feel the increasing change in temperature. You can feel the warm-fresh temperature in the area, which a perfect place to escape the heat of the sun and stress in the metro. It serves as a huge shade that lets you feel and breathe cool air.

Mahogany forests are very popular in the Philippines but this one is unique because it is a man-made forest. It was a good result of a successful project done by the local government on protecting the province's natural environment and and strengthening the eco-tourism. Basically, this is one of the beautiful attractions that you should not miss when visiting Bohol, among the chocolate hills and white-sand beaches. The province continues to preserve its natural environment making it as one of the thriving provinces when it comes to tourism.
The area is very fresh and surrounded with lush green vegetation. You can sense coolness and serenity in the area which is perfect for relaxation. Many visitors drop by here to relax and take in the fresh air coming from the forest.
There is an area for visitors where you can take a rest and eat after taking a tour.
Even if the forest is man-made, its ambience looks very natural. The sounds coming from the birds and trees every time the wind blows are very good in one's ears. They are very melodious and musical. So nice!

Where to Stay

Here is the list of accommodations around Tagbilaran City, Bohol.

Gie Gardens Hotel - 18 M.H. Del Pilar St., Cor. C.P.Garcia Ave, Tagbilaran City

Darunday Manor - 22 J. A. Clarin Street, Tagbilaran City

Metrocentre Hotel - C.P.G. Avenue, Tagbilaran City

Vest Pension House - Tamblot Extension, Cogon District, Tagbilaran City

The Meredian Hotel - 4-S Matig-a St., tagbilaran City

Hotel La Roca - Graham Avenue, Tagbilaran City

Matig-a Seaside Pensione Bohol - 26 V.P. Inting Street

Via Bohol Tourist Inn - Graham Ave., Tagbilaran City

Villa Alzhun Tourist Inn and Restaurant - 162 V.P Inting Street, Mansasa, Tagbilaran City

Vest Pension House - Tamblot Extension, Tagbilaran City

Taver's Pension House - Taver's building, Remolador St., Tagbilaran City

Sky High Lodge - CPG Ave., Tagbilaran City

Shores Apartelle - Mansasa District, Tagbilaran City

Wregent Plaza Hotel - CPG Ave., Tagbilaran City

Share House Bohol - Sacred Heart Village, Tagbilaran City

Esta Villa Residencia - Mansasa Seaside, Tagbilaran City

Soledad Suites - J. C. Borja Street cor. M. Parras Street, Tagbilaran City
How to get there

By Air
The main entry point to Bohol is Tagbilaran City (Tagbilaran City Airport) which is only a one hour-and-15 minute flight from Manila and 20 minutes from Cebu.
By Sea
The most convenient way to get to Bohol from the neighboring islands is by fast ferry. Fast ferries offer a high speed passenger service. These have a cruising speed of about 50 kilometers per hour.
Getting Around in Bohol
Once you arrive on Bohol, there are various ways to get around the island. You can find plenty of tricycles and some taxi waiting to bring you to most locations within Tagbilaran and neighboring towns. If you need to go to one of the other towns on the island, you have a choice of jeepneys, busses, V-hires, or even habal-habal.
Rating:
8 people rated this.