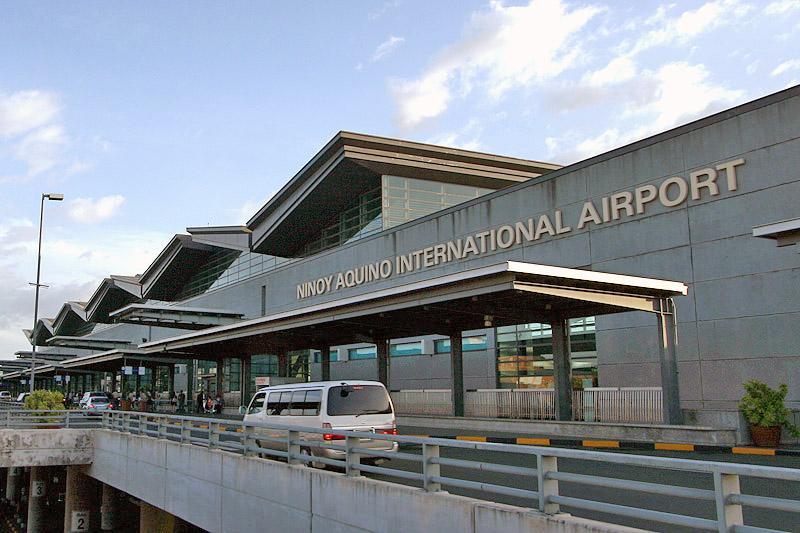 Located along the border between Pasay and Parañaque, the Ninoy Aquino International Airport, also known as Manila International Airport, is the main international gateway for travelers to the Philippines and is the hub for all Philippine airlines. It is managed by the Manila International Airport Authority (MIAA), a branch of the Department of Transportation and Communications (DOTC). The airport is named after the late Senator Benigno "Ninoy" Aquino, Jr., who was assassinated at the airport in 1983.
Historical Significance
On August 21, 1983, Benigno "Ninoy" Aquino, Jr. was assassinated at the airport after returning to the Philippines from his self-imposed exile in the United States. Five years after the incident he was memorialized by having the airport named in his honor, by virtue of Republic Act No. 6639.
Terminals
In 1974, the detailed designs were adopted by the Philippine Government and were subsequently approved by the Asian Development Bank on September 18, 1975. Actual work on the terminal began during the second quarter of 1978. The terminal was completed in 1981 and had a size of 67,000 square meters with a design capacity of 4.5 million passengers per year. It currently serves all non-Philippine Airlines and non-Cebu Pacific international flights. In 1989, a Master Plan Review recommended the construction of two new terminals (NAIA 2 and NAIA 3), as well as many other facility improvements.
Interestingly enough, the building does not have a Gate 8 and a Gate 13. Compared with international terminals in other Asian countries, Terminal 1 has consistently ranked at the bottom due to limited and outdated facilities, poor passenger comfort, and crowding (the Terminal has been operating above designed capacity for decades now). In this regard, transport authorities plan to give Terminal 1 a makeover; the plans were approved by President Benigno Aquino III. The makeover and upgrade includes the expansion of the arrival area, addition of parking spaces, and improvement of other terminal facilities.
The Transportation and Communications Department previously announced that as soon as Terminal 3 becomes fully operational, Terminal 1 would be rehabilitated into an "Airport City", with the intention of Cebu Pacific Airways to convert Terminal 1 into an exclusive terminal for their aircraft. This terminal handles all international flights except those operated by Cebu Pacific and Philippine Airlines.
Terminal 2 (Centennial Terminal)
The second terminal, NAIA-2, located at the Old MIA Road, was completed in 1998 and began operations in 1999. It has been named the Centennial Terminal in commemoration of the centennial year of the declaration of Philippine independence. The 75,000-square-meter terminal was originally designed by Aéroports de Paris to be a domestic terminal, but the design was later modified to accommodate international flights. It has a capacity of 2.5 million passengers per year in its international wing and 5 million in its domestic wing, it is possible to accommodate nine million passengers per year if required.
Terminal 2 is exclusively used by Philippine Airlines for both its domestic and international flights. It is divided into two wings: the North Wing, for international flights, and the South Wing, which handles domestic operations. It currently has 12 air bridges. There are several cafes and restaurants scattered around the Terminal post-security. There is also a small duty-free section in the north wing. The need for two more terminals was proposed by a Master Plan Review of the Airport that was undertaken in 1989 by Aéroports de Paris (ADP). The study was facilitated by means of a grant from the French Government. The review cost 2.9 million French francs and was submitted to the Philippine Government for evaluation in 1990.
In 1991, the French government granted a 30 million franc soft loan to the Philippine government, which was to be used to cover the Detailed Architectural and Engineering Design of the NAIA Terminal 2. ADP completed the design in 1992. In 1994, the Japanese Government granted an 18.12 billion yen soft loan to the Philippine Government to finance 75% of the terminal's construction costs and 100% of the supervision costs. Construction of the terminal began on December 11, 1995, and was formally turned over to the government of the Philippines on December 28, 1998.
The third terminal of the airport, Terminal 3 or NAIA-3, is the newest and biggest terminal in the NAIA complex, wherein construction started in 1997. The terminal is one of the most controversial projects in the Philippines in that the government has become involved with legal battles, red tape, and arbitration cases in both the United States and Singapore, as well as technical and safety concerns which delayed its opening several times.
The terminal officially opened to selected domestic flights from July 22, 2008 (initially Cebu Pacific only, then Philippine Airlines' subsidiaries Air Philippines and PAL Express), with Cebu Pacific international flights using it from August 1, 2008. All international operations, except for those from PAL, are intended to operate from Terminal 3 in the future, originally proposed to move in fourth quarter of 2010; however, domestic carriers Cebu Pacific and Airphil Express (then Air Philippines) remained the only tenants for the first two years of its operation. The vast majority of international flights still operate from Terminal 1, with the exception of All Nippon Airways being the first foreign-based carrier to operate out of Terminal 3 started in February 27, 2011.
Terminal 3 is built on a 63.5-hectare lot that sits on Villamor Air Base. The terminal building has a total floor area of 182,500 m², having a total length of 1.2 kilometers. A four-level shopping mall connects the terminal and parking buildings. The parking building has a capacity of 2,000 cars while the outdoor parking area has a capacity of 1,200 cars. The terminal is capable of servicing 33,000 passengers daily at peak or 6,000 passengers per hour.
Its apron area has a size of 147,400 m², 34 air bridges, and 20 contact gates with the ability of servicing 28 planes at any given time. The terminal has 70 flight information terminals, 314 display monitors, with 300 kilometers of fiber optic I.T. cabling. It also has 29 restroom blocks. The departure area has five entrances all equipped with X-ray machines with the final security check having 18 X-ray machines. Its baggage claim has 7 large baggage carousels, each with its own flight display monitor.
Terminal 4 (Manila Domestic Passenger Terminal)
The Manila Domestic Passenger Terminal, also known as NAIA Terminal 4, is host to all domestic flights within the Philippines that are operated by Zest Airways and South East Asian Airlines. There are no jet bridges and passengers walk to and from the aircraft or are occasionally bussed. Twenty-six check-in counters are located in the terminal. The departure hall has the seating capacity for 969 people at a time. Several food stores and a book and magazine stall are also available. Five baggage carousels are located in the terminal whilst domestic airline offices, banks, restaurants and a grocery store are also located right beside the domestic passenger terminal. The Domestic Terminal on the old Airport Road was built in 1948 and is located near the north end of Runway 13/31. An old hangar has since been annexed to the terminal.
Facilities and Structures
NAIA has a primary runway (3,737 m) running at 061°/241° (designated as Runway 06/24) and a secondary runway (2,258 m) running at 136°/316° (designated as Runway 13/31). On October 11, 2007, NAIA hosted the debut of the Airbus A380 in the Philippines, after test aircraft MSN009 (now leased and operated to Emirates) landed on NAIA's primary runway. The test flight proved that the A380 could be flown in existing runways in Asia, and that the primary international airport of the Philippines can support aircraft as large as the A380.
MRO Facilities
Lufthansa Technik Philippines (LTP)
Lufthansa Technik Philippines (LTP) (formerly PAL Technical Center) Founded in 2000 as a joint venture of German firm Lufthansa Technik AG (51%) and Philippine aviation service provider MacroAsia Corporation (49%), Lufthansa Technik Philippines offers a wide range of aircraft maintenance, repair and overhaul (MRO) services to customers worldwide.
The company heavily focuses on base maintenance checks for the A319/A320 and A330/A340 types of aircraft. Seven hangar bays and workshops have been upgraded to the latest industry standards to support aircraft maintenance, major modifications, cabin reconfigurations, engine maintenance and painting for A319/A320, A330/A340, A380, B747-400 and B777 aircraft. A new widebody hangar was recently added to meet the increasing demand for A330/A340 base maintenance checks.
LTP provides total technical and engineering support for the entire Philippine Airlines (PAL) fleet.
Aviation Partnership (Philippines) Corporation (A+ Phils)
Aviation Partnership (Philippines) Corporation (A+ Phils) Aviation Partnership (Philippines) Corporation is SIA Engineering's third line maintenance joint venture outside Singapore. The joint venture of SIA Engineering Company (51%) and Cebu Pacific Air (49%) provides line maintenance, light aircraft checks and technical ramp handling as well as many other value-added services to Cebu Pacific Air and third-party airline customers at four major international airports — Manila, Cebu and Davao and Clark — as well as many other secondary airports in the Philippines.
Ground transportation
Taxi service is available to NAIA from all points of Metro Manila. Also, several bus routes directly serve the airport complex, either serving Terminals 1 and 2, Terminal 3 and the Domestic Terminal, or Terminal 3 exclusively. Some of the bus routes are also served by jeepneys. A shuttle bus system connects all four terminals for the convenience of passengers who have onward connections on flights departing from another terminal. The airport is also accessible, albeit indirectly, by rail: Baclaran station of the Manila Light Rail Transit System and Nichols station of the Philippine National Railways both serve the airport complex.
In the future, with the extension of the existing Yellow Line, a new station, Manila International Airport station, is set to connect the airport, albeit still indirectly, to the LRT. The NAIA Expressway or NAIA Skyway connecting NAIA/Sales Exit of Metro Manila Skyway and Andrews Avenue in front of Terminal 3. It would soon be extended to Domestic Road, linking with the Domestic Terminal, and NAIA Road before reaching the Coastal Road. Terminal 3 is served by Sales Exit of South Luzon Expressway, and the NAIA Road-Roxas Boulevard Intersection of Coastal Road serving Terminals 1 and 2 and Domestic Terminal.
Rating:
3 people rated this.