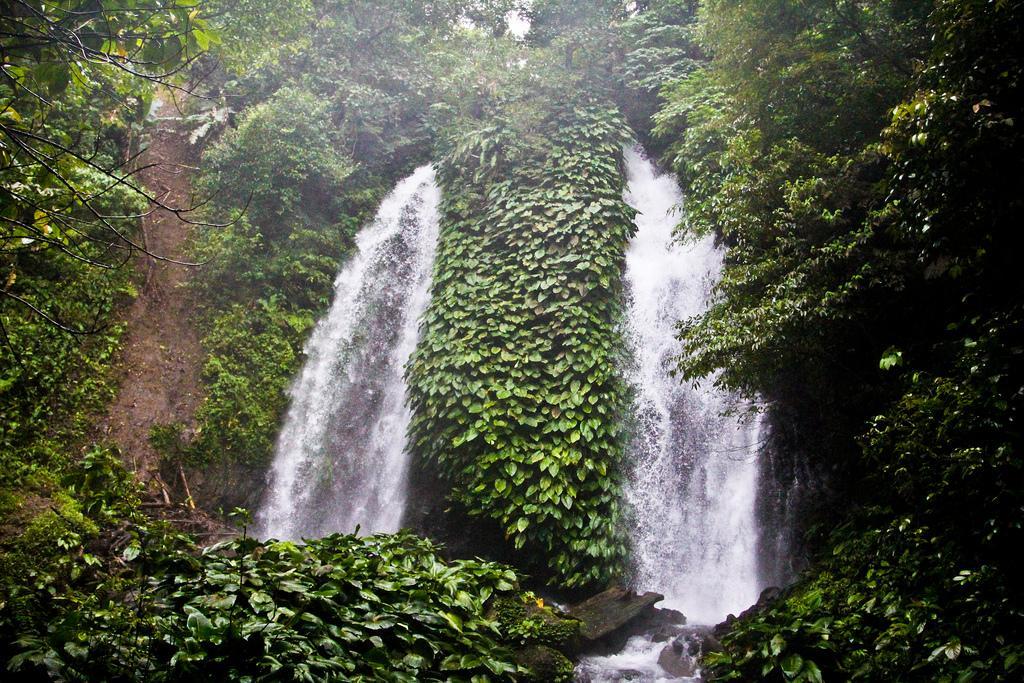 When exploring the province of Camarines Sur, one should not miss Itbog Twin Falls, as it is one of the enigmatic wonders of nature that lies hidden in the lush greenery of Buhi. One of the major attractions of Buhi town, the sixty-foot Itbog Twin Falls is an awesome spectacle of gushing white waters from the top of Mt. Isarog.
Location
The twin falls of Itbog can be seen at the southeastern side of Lake Buhi. It is located in Barangay Sta. Cruz, Buhi in the province of Camarines Sur.
How to get there
By Air
The province of Camarines Sur can be reached by plane within 45 minutes. Flights are serviced by the Air Philippines (Pal Express), Zest Air and Cebu Pacific from Manila to Naga City Airport. From Naga City, take a bus, van or jeepney going to the city of Iriga.
By Land
Air-conditioned and non-air-conditioned buses like PhilTranco, Isarog Bus Co. and Peñafrancia Bus Lines ply daily through the Quirino Highway from Manila to Naga or directly going to Iriga City.
From Iriga City, ride a jeepney to Buhi. The falls can be reached by a banca ride from the town proper of Buhi, then a 30-minute trek.
Going around
Buses, vans and jeepneys are mostly used for traveling outside the city of Naga going to the different towns of Camarines Sur For other municipalities, jeepneys, tricycles and trisikad (manpowered tricycles) are the main form of transportation.
Where to stay
These are some hotels that can be found in Iriga City, near the town of Buhi.

• Parkview Hotel - San Roque, Iriga City - Camarines Sur, Bicol
• Asog County Hotel - Highway 1 San Isidro , Iriga City - Camarines Sur, Bicol
• Bersabaren Garden Resort - E. Corporal Street, San Isidro, Iriga City - Camarines Sur, Bicol


Rating:
0 people rated this.