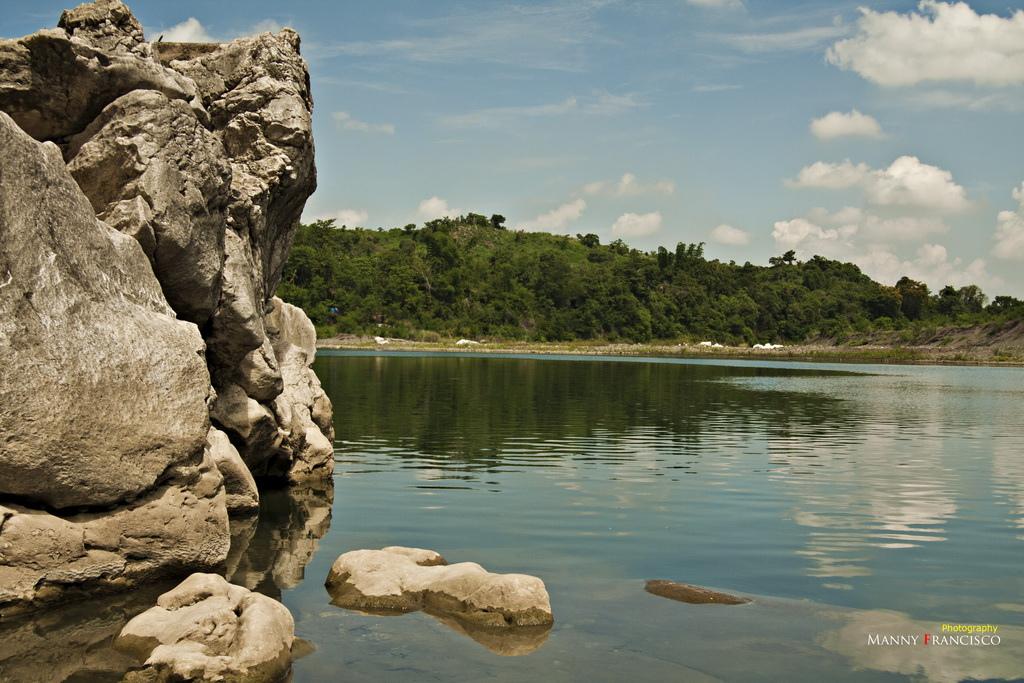 Minalungao National Park
The province of Nueva Ecija is a fun and relaxing place to be as it has numerous public parks resplendent with the beauty of nature, as well as being able to provide a variety of enjoyable activities that provide great experiences and memories for everyone who visits.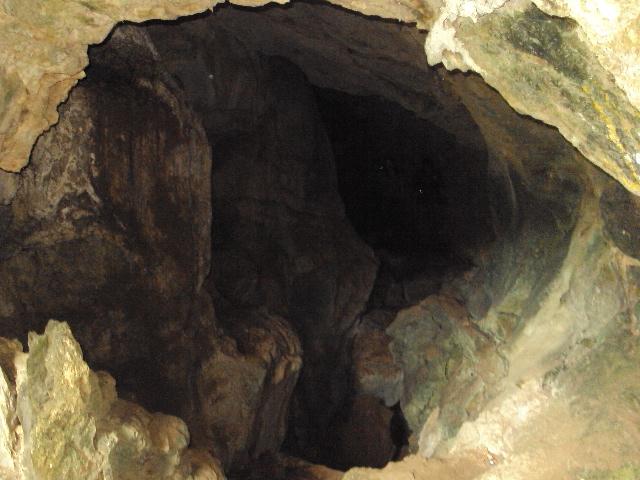 The following are just some of the great parks in the province of Nueva Ecija:
Diamond Park
San Jose City, Nueva Ecija
Strategically located at the gateway to the Cagayan Valley, Diamond Park is a favorite haven for picnickers and nature lovers. It features an unspoiled forest and a host of wildlife species. Upon reaching the top of its 100-step stairway, one is awed by a pagoda on a hilltop offering a panoramic view of northern part of Nueva Ecija. The Department of Tourism took part in the restoration and renovation of the forest park.
Freedom Park
San Jose City, Nueva Ecija
Located in front of the former provincial capitol, Freedom Park was aptly named in recognition of the province's glorious past and its contribution to the country's quest for freedom and democracy during the last world war. Filipino revolutionaries during the Spanish occupation considered Nueva Ecija a strategic site in their struggle against the enemies in view of its central geographic position in the region. The park is a favorite spot for picnickers and bystanders.
Minalungao National Park
Gapan City and Gen. Tinio, Nueva Ecija
Declared as a national park, Minalungao features a breathtaking view of the narrow but deep Penaranda river. On both side of the river bank one looks up 16 meters high limestone walls. The ridge formation of white sculptured limestone walls shows the might of the great river. A cave whose distance is yet to be reached features a yanking pit, ante chambers of flowing draperies of marvelous stones and a magnificent hall adorned with natural chandeliers of stalactites, drawing spelunkers to its wonder and challenge. During the summer months, young and old flock to the park to enjoy bathing in tempting cool and clear water of Minalungao. It is an hour drive from Cabanatuan City
Palayan City Agro-Industrial Park
Brgy. Atate, Palayan City
Total area: 148 ha. with light industries, approved by the Philippine Export Zone Authority (PEZA)
Gallery: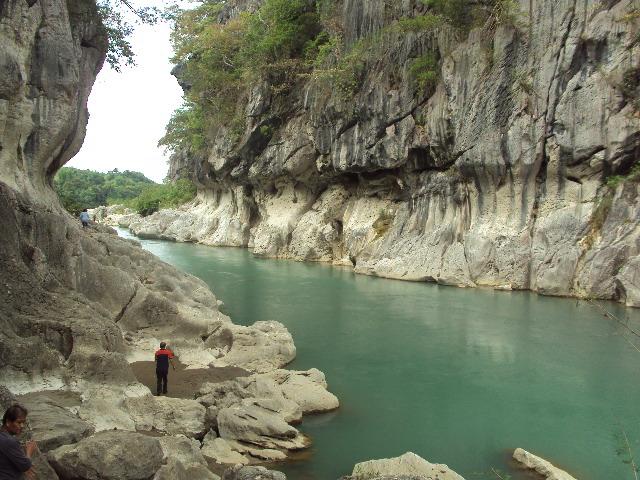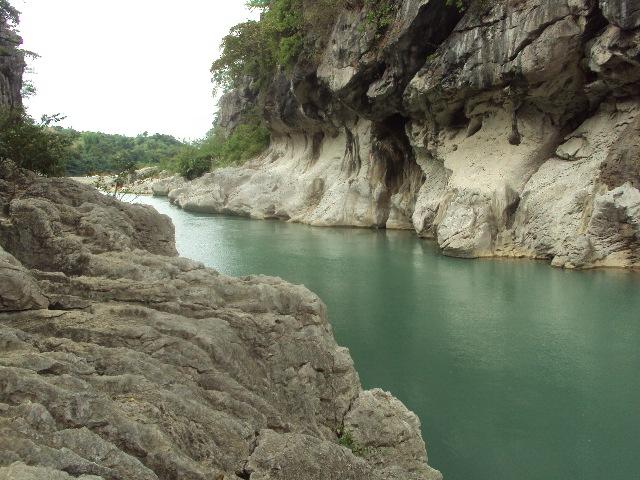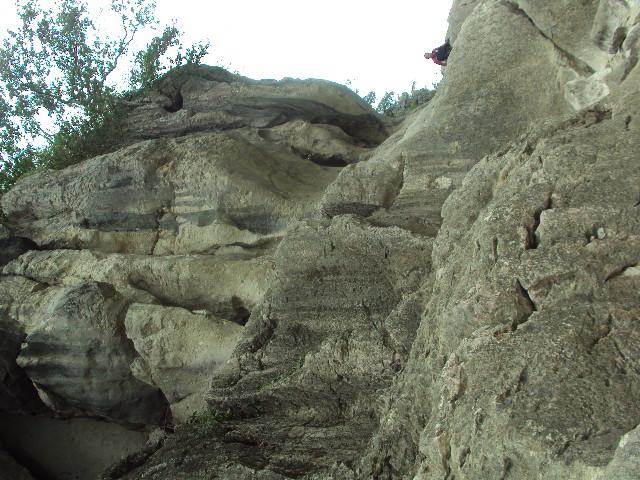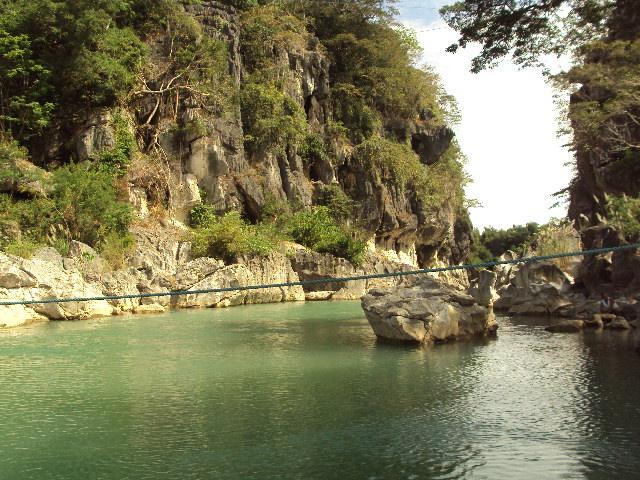 Accommodations
Here is the list of hotels and resorts that can be found in the province of Nueva Ecija located in Cabanatuan City - one of the towns in Nueva Ecija.
LA PARILLA HOTEL - Zulueta St., Melencio Corner Cabanatuan City

VILLAGE INN - Mabini Homesite, Cabanatuan City

FRED'S APARTELLE - 0728 Victoria Mansions, Bitas, Cabanatuan City

GREENLAND SUITES - Mampulog, Cabanatuan City

PRIME RESORT AND HOTEL - Mampulog Bitas, Cabanatuan City

HUNTER VALLEY PLANTATION & RESORT - Brgy. Cabu, Cabanatuan City

ACROPOLIS NORTH WATER CAMP & COUNTRY CLUB - Cabanatuan City
Restaurants (Cabanatuan City)
PLAZA LETICIA

ARCELI'S RESTAURANT

DE LUXE RESTAURANT

VICENTICO'S GRILL

ALLESANDRA'S RESTAURANT

CHARCOAL GRILL

Cafe CRISTINA RESTAURANT

RETRO BAR & RESTAURANT

MAX'S RESTAURANT

CIRCLES BAR AND RESTO

JOEY'S SNACK HOUSE

CAKELAND
FAST FOOD CHAINS
Jollibee, Mc Donald's, Kentucky Fried Chicken, Greenwich, Red Ribbon, Chowking, and Kenny Roger's Roaster are available at the NE Pacific Mall and Mega Center the Mall.
Accessibility
Visitors can reach the province of Nueva Ecija by riding a bus from Manila via Cabanatuan City. There are bus lines (The five star, Philippine Rabit, Baliwag, Saulog transit and Victory Liner) that ply the routes to Nueva Ecija. Jeepneys and tricycles are available in the province as a common method of transportation around the province.
Rating:
1 people rated this.