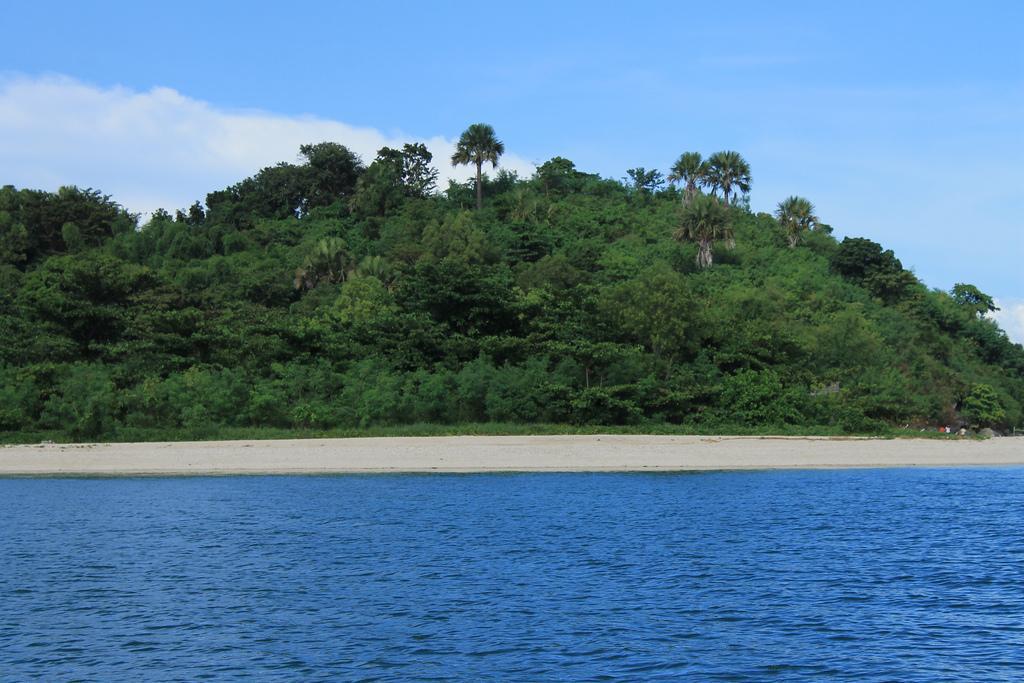 Olotayan Island is a barangay in Roxas City, Capiz. It is just 45-minute motorboat ride from the wharf of Pan-ay, Capiz. The word Olotayan came from the native word "olo" meaning head, and "tyan" meaning stomach.
A popular legend that has survived the passing of decades said that in the olden days, a wicked giant lived in the land and had always brought disaster and sufferings to the inhabitants of the place. The locals turned to the "anitos" or "anitas" (gods or goddesses) who dwelt in the land for help. Their pleas were heard and a strong lightning hit the wicked giant, scattering his body to the sea. The islands of Roxas City were then named after the body parts of the giant. Thus, his head and stomach (Ulo and Tiyan) became the island of Olotayan. Other islands like "Mantalinga" came from the Mata (eyes) and Talinga (ears).
The native folks are still living in this rural place, with no electricity, far from modern technology, and a limited water supply. Living in this kind of place is simple yet it is like a beautiful paradise where people can get food fresh from nature. Fishing is the major industry in the island. The waters are teeming with blue crabs, squids, and different variety of fish. The trade or barter system still exists in the island.
The barangay is blessed with serene shores featuring white sands mixing with corals washed ashore by strong waves. Thirty feet below the crystal clear water, multi-colored fishes cavort in flashes of blue, yellow, and red colors, sliding through colorful sea weeds. It is good place for swimming and snorkeling during calm surf. The beach has tiny crashed shells called Cascaho. You can also enjoy sailing, jet-skiing, flat boat riding, wind surfing, skim boarding, fishing, and sea weed harvesting. You can still enjoy even just walking around the island, where you can see lots of small coral reefs with different sizes, shapes, and colors.

There are picnic cottages that you can rent for a day stay in the island. While you are enjoying the view of the beach, you can eat fresh seafood that you can buy around the town of Roxas City, which is dubbed as the "Seafood Capital of the Philippines".
In the past, illegal fishing like dynamite fishing has destroyed much of the coral reefs around the island. Now the coral reefs are beginning to grow again and attract more colorful deep-sea fishes. These dynamic underwater habitats will be in full bloom again, and hopefully, the people will maintain and protect it.
Rating:
0 people rated this.